4426 Views
Come visit some of our favorite places in London!
Beigel Bake Jewish Bakery, London, United Kingdom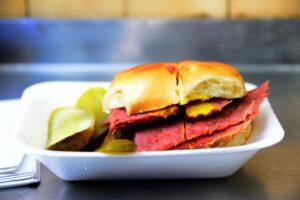 "I've been making bagels now for nearly 50 years. I came from Israel and we started working in the bakeries. We make people happy and they tell their friends and they come back, that's why Brick Lane became famous – because of us!"
– Mr. Sammy
Where else can you find fresh, melt-in-your-mouth salt beef, slathered with hot English mustard and a sweet gherkin, encased in a soft bagel 24–7?! This Jewish bakery is an East End institution. Sammy's bagels are made the old fashioned, traditional way – you won't find any fake bagels here, the only thing you will find is a very, very long queue!
To find the Beigel Bake Jewish Bakery:
Phone : 0044 (0) 20 7729 0616
Address: 159 Brick Lane, London E1 6SB