3008 Views
Spring in Italy isn't too hot, it isn't too cold, nor is it too touristy or too empty. It is, to quote Goldilocks, just right. As most visitors to the bel paese plan some time in iconic Rome, we thought we'd round up some of our best tips and insight on the city's primavera.
1. It's the perfect time for a picnic
Spring in Rome brings blue skies, balmy weather, and a cheerful explosion of flowers in bloom. So why not head to one of the city's sprawling green spaces for a picnic? Villa Pamphili (Via di San Pancrazio) and Villa Borghese (entrances at Piazzale Flaminio and Via Aldrovandi) are a few of the locals' favorites.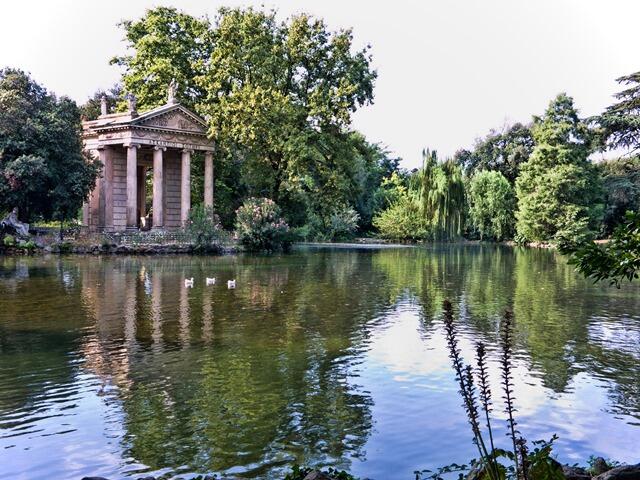 Look for Giardino del Lago, tucked away in the heart of Villa Borghese. This enchanting little garden was commissioned at the close of the 18th century by Marcantonio Borghese IV who dreamed of transforming a quiet corner of his park into a modern English garden. At the center of the garden, you'll find a lake and a classical temple built in the 1800s dedicated to Asclepius, the Greek god of medicine and healing.
Another option is the Orange Garden (Piazza Pietro d'Illiria) found at the top of the Aventine Hill, which boasts (you guessed it) orange trees and a spectacular view of the city.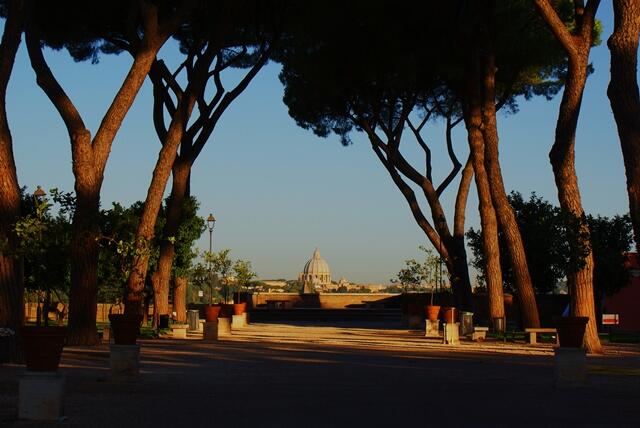 Now for lunch: Duecento Gradi (Piazza del Risorgimento, 3) and Panino Divino (Via dei Gracchi, 11a) make dreamy sandwiches you can design yourself (I like mine with porchetta) and Volpetti Piu' (Via Alessandro Volta, 8) is a great tavola calda with yummy, pre-made dishes you can easily get to-go including veggies, pizza, rice salad, and pasta.
2. Treat yourself to seasonal fare
Italian menus change frequently based on what's in season, which means you'll be seeing lots of Jewish artichokes, or carciofi, whose round shape and purple color distinguish them from the typical green variety you might be familiar with. In Rome, artichokes are cleaned, trimmed, and deep-fried twice and sprinkled with a little salt (called carciofi alla giudia) or seasoned with mint, parsley, and olive oil and steamed (carciofi alla romana). Later on in May, look for dishes with peas, asparagus, and fava beans.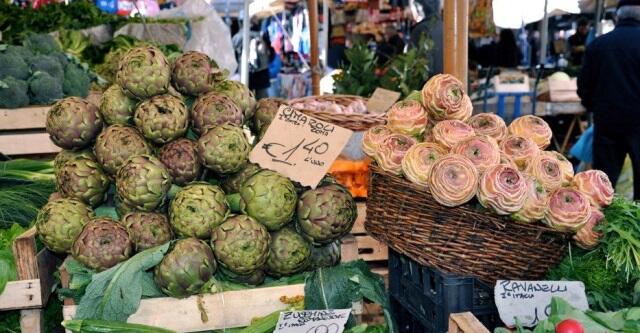 3. Take part in local traditions
Legend has it that Romulus founded Rome on April 21, 753 BC, which means the Eternal City is turning 2768 years old this year (she looks great, doesn't she?). Join the celebration, known as the Natale di Roma, at Circus Maximus, where history enthusiasts dressed as gladiators, senators, and goddesses bring to life the largest ancient Roman reenactment in Europe. In the evening, head to the Imperial Fora, which will be expertly illuminated in honor of the occasion (the project is being overseen by Oscar-winning film director Vittorio Storaro). Fireworks and other festivities are expected to take place at the Capitoline Hill.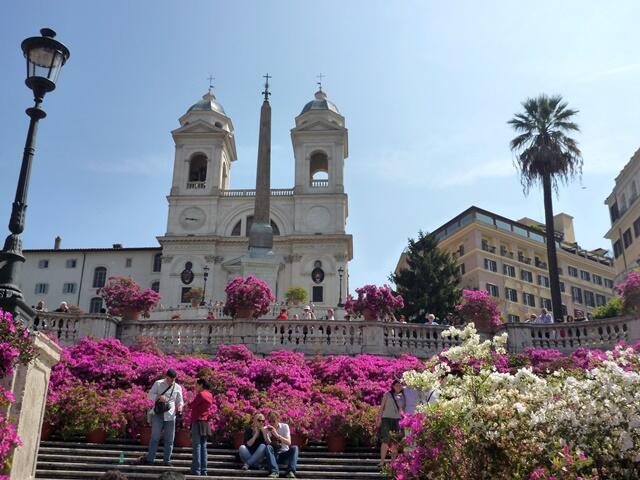 April also sees Festa della Primavera, an annual event where the city's iconic Spanish Steps burst into bloom – according to Lonely Planet, the stairs are adorned with over 3,000 (!) vases of azalea blossoms.
 4. Check out spring's new exhibits
The Roman spring also brings a bevy of brand new exhibits to the city. Matisse: Arabesque at Scuderie del Quirinale (Via XXIV Maggio, 16) explores the French artist's fascination with the Orient and displays over 100 of his paintings, including a few masterpieces on loan from the MET and the MoMA in New York.
Meanwhile, Chiostro del Bramante (Via Arco della Pace, 5) plays host to Marc Chagall: Life and Love, which features the 20th century artist's drawings, prints, and paintings. The exhibit examines how Chagall's work was shaped by his Jewish culture and, even more so, by his love for his wife Bella Rosenfeld. Best of all, a kid-friendly audio guide means you can take the little ones along too.