3528 Views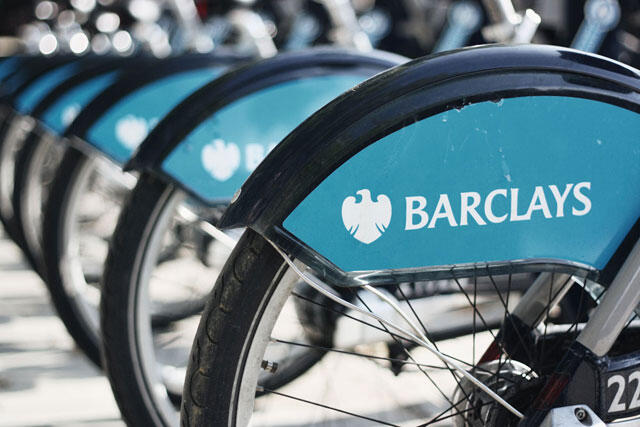 London is one of the best cities in the world to tour by foot – how else will you pop into every pub along the way? – but it's also a great friend to bike enthusiasts! When the weather is fine and you're in the mood to get a bit of a workout with your sightseeing, hopping on a bike and zooming around the city is a great way for first-time or return visitors to see London in from a unique perspective!
Want to make sure you tick off all the major landmarks?
Don't want to be saddled with cabbing from Point A to Point B? 
Afraid of getting on the wrong Underground train and ending up at Wimbeldon instead of Westminister (that, um, happened to a friend…)? 
We've narrowed down the best guided bike tours in London to set you up with a safe and fun way to experience Her Majesty's stomping grounds!
London's Best Bicycle Tours
Cycle Tours of London
Start with a quick jaunt over Blackfriars Bridge and cycle past all the major haunts on the "Sights of London Tour". Big Ben is a must-see, and you're in for a treat because it's one of the first things you'll see on this tour! You can also choose the "East End Tour" and, if you're lucky, you'll rock up upon one of our Eating London walking tours on your trip!
Tours run a bit over three hours and can be booked via the company's website.
The London Bicycle Tour Company
If you want to get a bit more specific, you can break down your options by neighborhood with The London Bicycle Tour Company. Choose from a Central Tour (Big Ben, Westminister, and all that jazz), the West End (check out Oxford Street from the safety of a bike, the streets are scary with manic shoppers!), the East End (you know how we feel about the East End!), and the Olympic Tour. Each offers its own distinct view of a targeted geographical area with a bit of history – and mystery – thrown in!
You can download tour guides and book on their website here.
The Merry Pedaller
Want to fully indulge in the English experience? Check out a "Very British Bike Tour"! Cycle along the Thames, go deer spotting in the Royal Parks, refresh yourself with a spot of ale or afternoon tea, and visit Hampton Court Palace! This tour is perfect for groups as you get one free spot when you book a party of four people! We won't get into exactly how British it is that they offer a Fancy Dress Tour range, but you can see that for yourself here.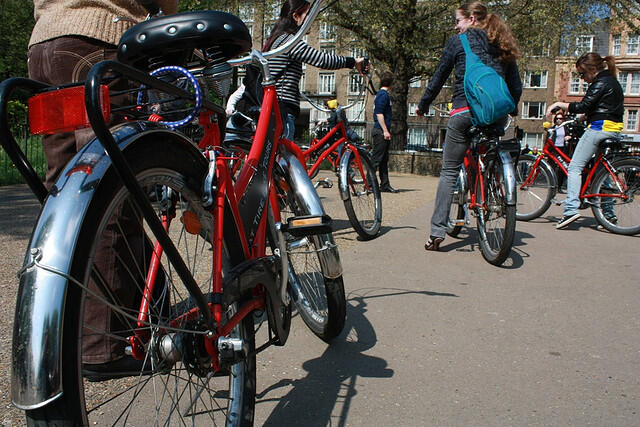 Fat Tire Bike Tours
Ranked #8 of almost 500 activities in London according to Trip Advisor, Fat Tire Bike Tours backs up its reputation with years of experience and offerings in several other major European cities. You'll hit all the right spots and do so in the company of a seasoned tour guide. You can choose between evening or day tours and when reviews boast, "This was the highlight of my week in London!", you know you're in for a good time.
Book online via their booking engine here.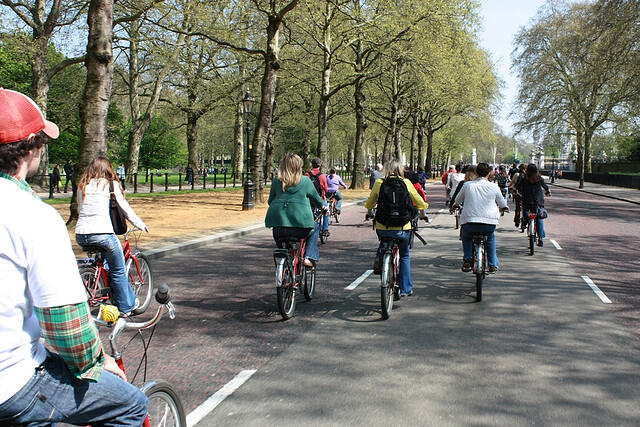 Tally Ho! Cycle Tours
Probably our favourite bike tour mixes charm and history, setting you off on a journey through London on vintage bikes for a leisurely tour of London. Like the rest of the tours mentioned, you can book on to a private tour or join a larger group, and be treated to a local's perspective of this great city. (It doesn't hurt that they're ranked #2 on the list of London activities per Trip Advisor either, right?)
Choose from their Central or East London Tours and book on here.
Even if you feel a bit tired just reading that, it's well worth breaking a bit of a sweat to see London by bike.  Grab your helmet and get on the road!
Happy biking!
***
You're probably hungry after all that pedalling, right?  Of course you are! Join us for a delicious walking and – more importantly – eating tour of London.  What a great reward!