3896 Views
London is one of the coolest cities in the world, so it's no surprise that it is also home to an array of quirky hotels! We have looked at the best East London hotels before, now if you're looking for a whacky weekend or a strictly stylish stay, we promise that there's a hotel in London for everyone.  From alfresco spas and secret cinemas to mod-cons and minimalist decor, we've searched far and wide for the capital's quirkiest hotels. So if you're looking for somewhere to stay that's a little bit different next time you're in London, follow our guide and remember to let us know your favourites!
London's Quirkiest Hotels
20 Warwick Street, London W1B 5NF
Escape from the hustle and bustle of London's streets and book a night at the Sanctum Soho. Situated in one of London's most stylish districts and just a stone's throw from the capital's major sights, the Sanctum Soho is definitely one of our favourite hotels. Each room has been individually designed and is packed full of mod-cons, including your own personal Wii console. Starting at just £168 a night, you'll also get to enjoy the Sanctum Soho's secret rooftop terrace, in-house cinema and alfresco spa during your visit. What's not to love? You'll want to come back to the Sanctum Soho again and again…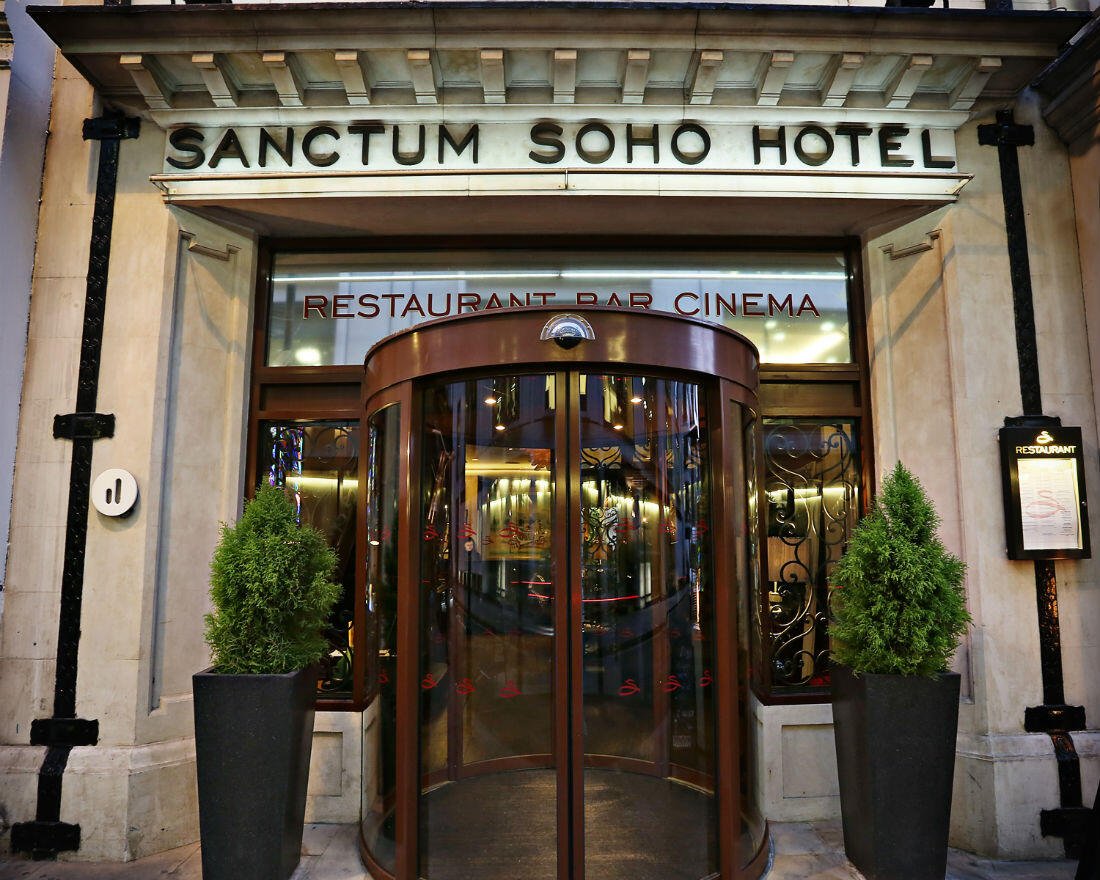 CitizenM
20 Lavington St, London SE1 0NZ
Forget bellboys, trouser presses and those pesky pillow chocolates, CitizenM promises to provide you with a one-of-a-kind experience which is a world away from your average hotel stay. Found in the heart of London, CitizenM is bursting with cool designs and contemporary features including wall to wall windows, rain showers, a self-check-in service and super comfy beds. What's better yet? CitizenM has loads of cool freebies on offer too. Check in to this quirky hotel and you can enjoy complimentary WiFi, unlimited movies, and even a free iMac… but only for the duration of your stay! With rooms starting from just £109 a night, CitizenM is so cool we doubt you'll ever want to leave…
34-36 Sussex Gardens, London W2 1UL
If you're looking for something a little more glamourous, then The Pavilion Hotel is definitely the one for you. Located near Oxford Street, this unusual hotel boasts 30 rooms, each with their own individual design and packed full of quirkiness. From just £69 a night, you can take your pick from The Pavilion's selection of themed rooms including the exotic 'Indian Summer', the playful 'Funky Zebra' and the vibrant 'Flower Power'. The Pavilion Hotel is so cool that it's even become a favourite with some of the biggest names in Hollywood, so book your stay at The Pavilion Hotel and get your camera at the ready!
6 Frith St, London W1D 3JA
Found in the heart of Theatreland, Hazlitt's has an irresistible charm and is full of indulgent luxuries – dazzling chandeliers, four poster beds and priceless antiques in every room. But that's not all, this unique 4* boutique hotel also has a fascinating literary past. A regular guest in the early 19th century, the hotel pays homage to the writer William Hazlitt and many of its rooms are named after Hazlitt's greatest contemporaries. Choose to stay here and enjoy a night in the luxurious Duke of Monmouth suite, but don't forget to add Hazlitt's delicious breakfast to your booking – their freshly baked croissants are out of this world!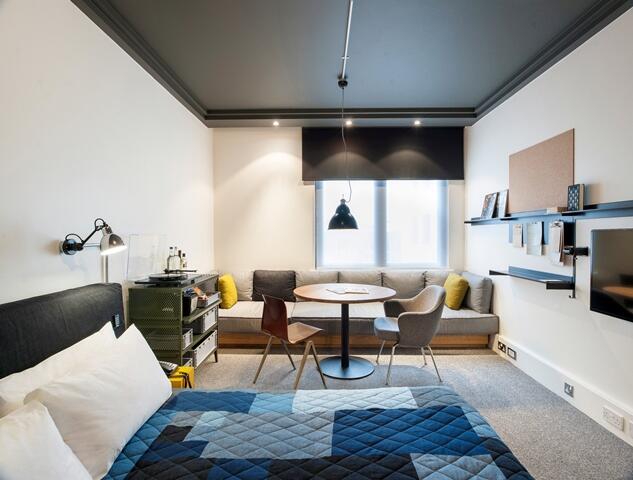 100 Shoreditch High Street, London E1 6JQ
Nestled in East London, Ace Hotel is no doubt one of the trendiest hotels in the capital. Book a night at Ace and you'll find a basement bar, a photo booth in the lobby and even an acoustic Martin guitar in your room! With double rooms on offer from just £152, we promise that you won't be disappointed with this quirky choice. Ace London's rooms are as hip as they are homely, but don't forget that there's also plenty more to keep you entertained during your stay. You can browse the in-house art gallery, boogie on down in the lobby bar or grab a healthy treat at Lovage, the on-site juice kitchen.
So if you're looking for somewhere to rest your weary head after your East End Food Tour, why not choose one of these quirky London hotels? We promise that it will be one the best places you've ever stayed…