3513 Views
Just as the days begin to get shorter, Prague finds a way to fill the streets with light. The Prague Signal Festival, nightly from Thursday, October 16 through Sunday, October 19, 2014, features more than 20 different light installations against the backdrop of historic buildings and the many other unique spaces that Prague has to offer.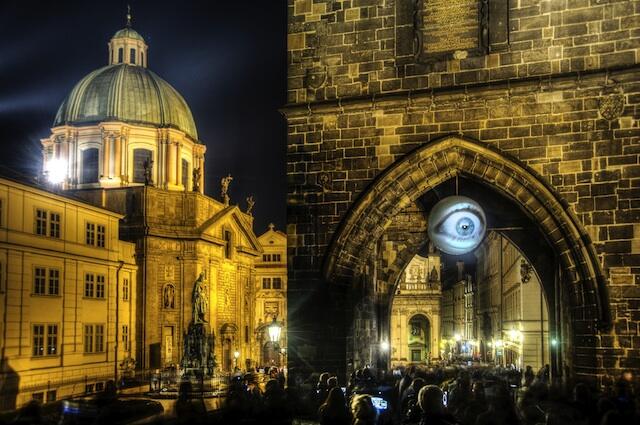 Prague Signal Festival, Take 2
Thanks to the success of the first ever Prague Signal Festival in 2013, residents are already making plans and scouting out spots for where to watch this year. More than 250,000 people were captivated by last year's spectacular shows, ranging from a game of Tetris displayed on the side of the National Theater's New Stage to a dub step cube of lights in Old Town Square. This year's program promises to be equally diverse and entertaining.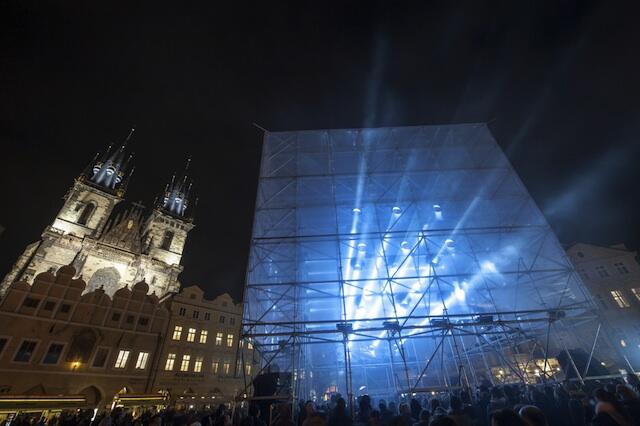 Interactive Light Installations
Not all of this year's installations are made to simply be observed. American artist Jen Lewin asks guests to jump onto lily pads of light in her Pool exhibit at Kampa Park from 7 pm to midnight each evening. Murmer by French design studio Chevalvert shows visitors what sound waves from their voices look like projected against a wall. Czech artist Jaroslav Bejvl Jr.'s Crystallation at Rudolfinium allows guests to add crystals to his partially finished tunnel of light before walking through. Throughout Prague, participants can help create the experience while they are appreciating it.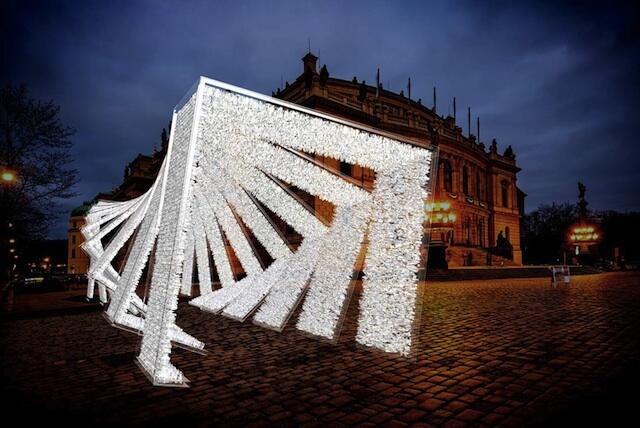 Expert Light Exhibitions
Interactive events are fun, but sometimes it's nice to sit back, relax and enjoy the show. This year's Prague light festival offers multiple large-scale displays to choose from. Czech Artist Gabriela Prochazka will bring her project Kraken to the banks of Prague's Vltava River. Cyclique, by French artists Maxime Houot and Nohista, illuminates 256 balloons that interact with the natural air currents. Controversial Czech artist David Černý – famous for the babies climbing Prague's TV tower, among other things – will also unveil his latest sculptural project Speederman at the Dancing House near the Vltava River.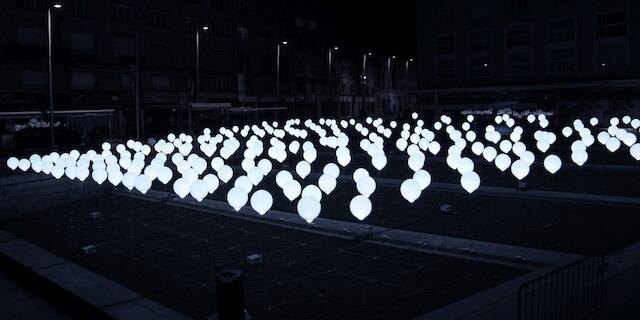 Architectural Art
Some of the most impressive installations, called "video mapping", incorporate the natural beauty of Prague's architecture into their performances. The Church of St. Ludmila in Namesti Miru receives a geometric light treatment in Evolution. The Hungarian team of Maxin10sity will light up Kinsky Palace in Old Town Square. You can watch the playful, colorful style of Australian team The Electric Canvas at Městská knihovna, the library just off of Old Town Square at Mariánské náměstí. And Michnuv Palace, in the shadow of the Prague Castle, gets a 3D wave treatment from the Nerdworking collective. These light shows run nightly from 7 pm to midnight, giving visitors a chance to experience them all throughout the weekend.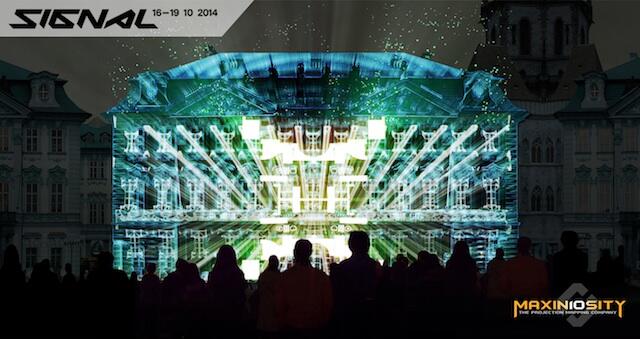 Czech the Light
Prague's Signal Festival is the grand finale of Czech the Light, a series of cultural events sponsored by the Czech Tourism Board, which has been crossing the country throughout 2014. Similar light exhibitions have lit up Kutná Hora, Brno, Olomouc and Český Krumlov, and even crossed the border into Berlin. An appreciation for art is an inherent part of Czech culture, and this year's Prague Signal Festival gives locals and visitors alike a great way to view the city in a different light. Watch a teaser video of the Signal Festival here: https://www.youtube.com/watch?v=5EDBZqL-PBk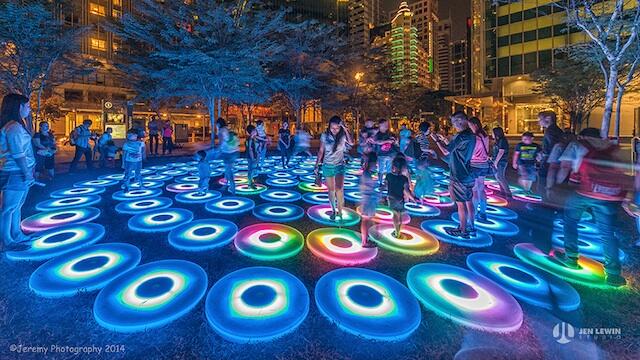 You'll need a good meal before visiting exhibitions around the city. Join us for a Prague Food Tour so that a rumbling stomach doesn't steal your attention away from the evening exhibits!
Prague Signal Festival Facebook
Czech the Light Facebook
@signalfestival on Twitter and Instagram
YouTube