4024 Views
The market scene in London is one of the best in the world. With so many choices, it can be a little confusing to know what's open when and what you should hit on certain days. We've put together a guide to finding the best markets in London, so that you can get your fill without a hassle!
London Markets Open Most Days
Borough Market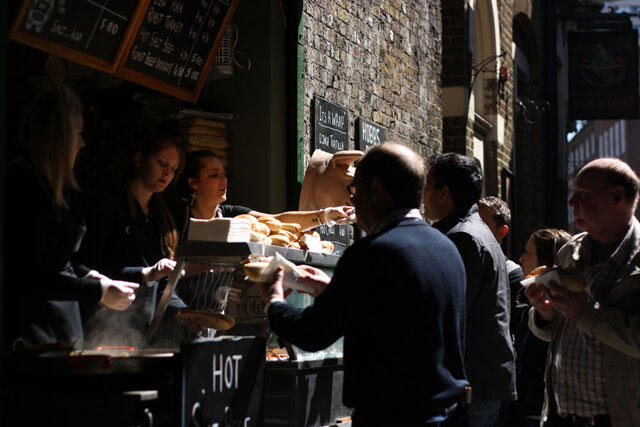 Borough Market is a staple of the market scene in London – and for good reason! As one of the oldest and biggest food markets in the area, it has solidified its reputation as the market to visit by consistently having an array of fresh produce, prepared foods, breads, and wholesale options on offer.
The market is open for lunch every day except for Sunday, and the full market is open Wednesday through Saturday.
Learn more about the Borough Market here.
Leadenhall Market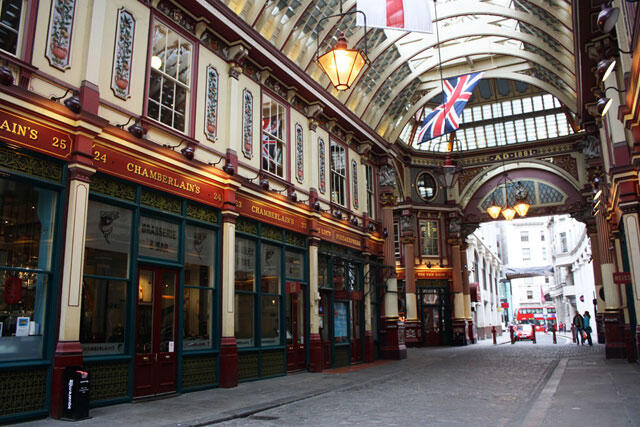 Harry Potter fans will be (at least visually) familiar with Leadenhall Market, but muggles of all walks can find a hot lunch Mondays through Fridays from 11am to 4pm whether you're a fan or not! There's a good mix of food stalls and permanent restaurants and pubs in the market, so you should be able to find what you're after!
As beautiful as the market itself is, it is also steeped in history, dating back to the 14th century. The entrance on Gracechurch Street is ornate and serves as a tourist attraction in the area.
Learn more about the Leadenhall Market on the City of London website.
Sunday Markets in London
Marylebone Farmers' Market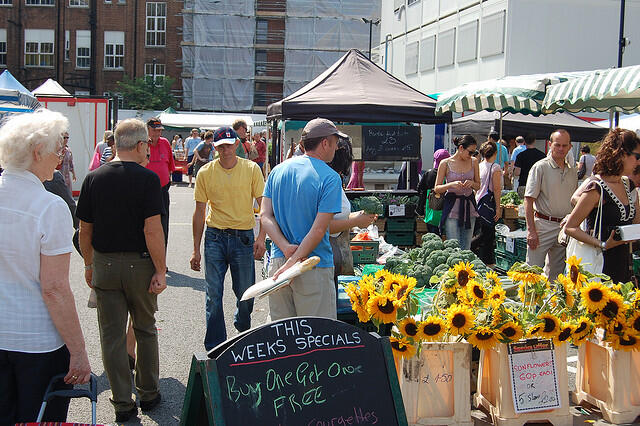 This market takes place in a car park (so it's dog friendly) and is a relative newcomer to the market scene. Open just over 10 years, this Sunday market is a favorite for locals and non-natives who either want to do a big shop or just stop in for a fresh lunch. The market is open ever Sunday from 10am to 2pm and boasts a wide variety of produce, meats, and fine foods.
Learn more about the Marylebone Farmers' Market here.
Brixton Farmers' Market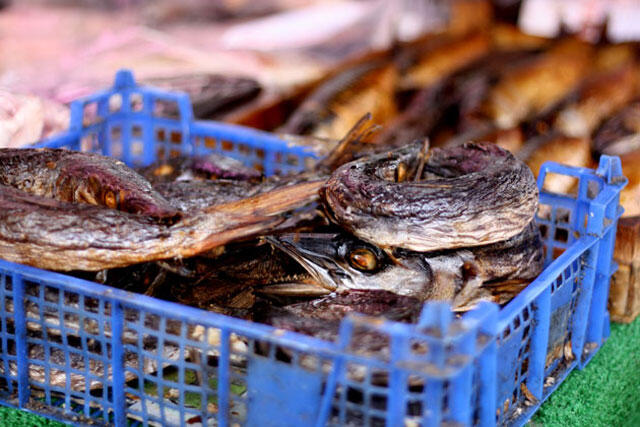 Ever fancy taking a walk down to Electric Avenue? You're in luck if you visit the Brixton Farmers' Market! And while you're at it, you can grab some fresh food and a little taste of the Caribbean while you're at it! The Brixton Farmers' Market adds to the already bustling Brixton Village on Sunday mornings and afternoons. Fruit and vegetables are always priced well below what you can find at the supermarkets and the quality is superb.
Learn more about the Brixton Farmers' Market here.
Saturday Markets in London
Broadway Market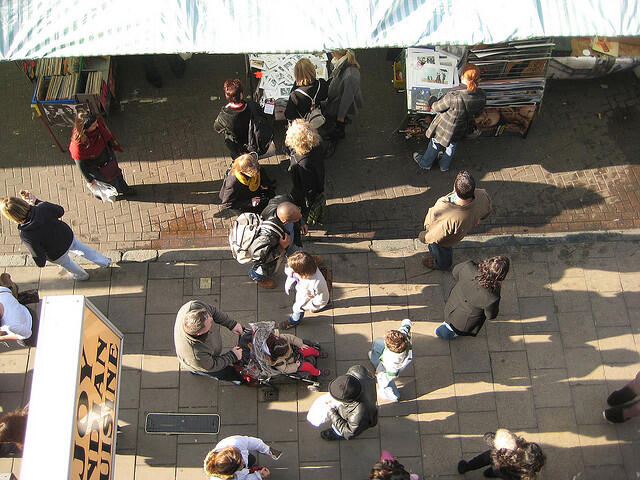 Open since the 1860s, Broadway Market breathes vibrance and life into the Hackney area on Saturday mornings and afternoon! Broadway Market allows for a bit of a longer market experience since it's keeps its 'doors' open from 9am to 5pm; with over 100 stalls, you'll probably be glad for that extra time!
Learn more about the Broadway Market here.
Parliament Hill Farmers' Market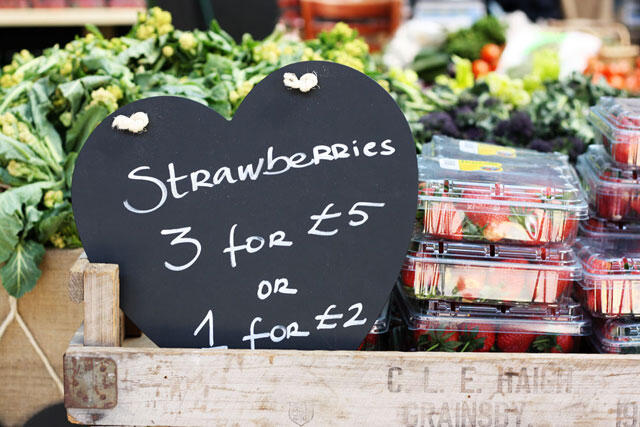 Located along the perimeter of Hamstead Heath, the Parliament Hill Market is a true farmers' market, with dairy, vegetables, meats, and fresh fish on offer. The market is open every Saturday from 10am until 2pm, and even takes orders for Christmas turkeys, geese, and chickens in advance!
Learn more about the Parliament Hill Market here.
Old Spitalfields Market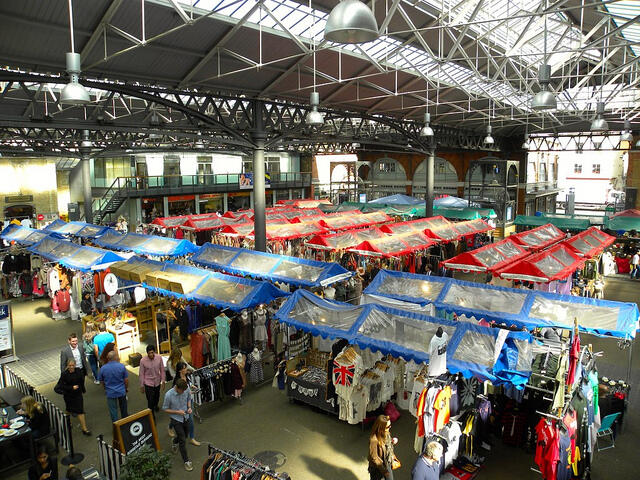 No list of ours would be complete without letting you know about a Sunday market right in our backyard! Themed markets rotate through daily, but on Saturdays you can find produce markets in addition to stalls packed with arts and crafts and vintage finds! Some of the best food to be found runs around the rim of the market, with permanent fixtures like Androuet and the Daily Grind! While the markets here are open daily, on Saturday you'll want to head over between 11am and 5pm to avoid missing out!
Learn more about the Old Spitalfields Market
Tuesday Markets in London
South Kensington Tuesday Farmers' Market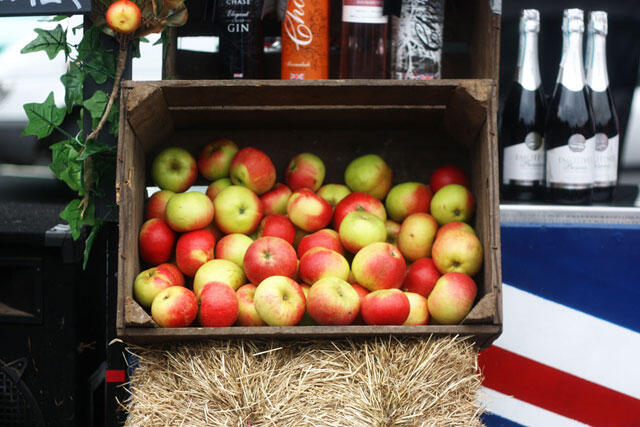 This market is the new market on the block, just opening within the last few months. If you'd like to pick up a bit of fresh produce betwixt your culture – The Science and Victoria and Albert Museums are nearby – this is the right place. Open on Tuesdays from 9am to 2pm, the market focuses on providing locally sourced offerings in a way convenient to the busy surrounding neighborhood.
Learn more about the South Kensington Farmer's Market
Covent Garden Market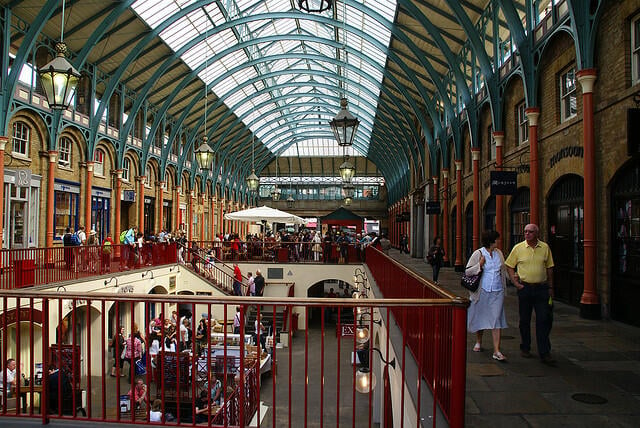 The Covent Garden Market is actually comprised of three markets, and while it isn't solely devoted to food, there's lots of good eats to be found! The markets are open daily, but to avoid the crowds, head over on Tuesdays from 9:30am to 6pm for a mix of food, antiques, art & crafts, and clothes!
Learn more about the Covent Garden market
***
Now that you know where the locals shop, why don't you join us for a tour of where the locals dine? Our food tour of the East End opens the door to how Londoners past and present live, work, and eat!