2725 Views
Headed to Rome with kids in tow? There's plenty to see in the Eternal City to keep parents and children more than happy. Below are six of the most family friendly places to visit that Rome has to offer.
6 Family-Friendly Places to Visit in Rome
Basilica San Clemente
Don't overload your kids on churches before going to Basilica San Clemente, located a few blocks from the Colosseum. The church is small, almost child sized, but that's not what makes it a good destination for families: descend three layers underground to wander through buried churches and eery ancient Roman passageways. Under the top-most, 12th-century church is a 4th-century church and under that church is a Mithras temple and a Roman house. There's even an underground spring (where I imagine the Romans cleaning their dishes) whose rushing water adds to the strange ambiance.
Colosseum
A visit to this nearly two-thousand year old monument should certainly rank high on your list of places to see in Rome. A visit to the old arena can be made more family friendly by avoiding the line (buy your tickets at the Forum or the Palatine Hill or sign up for a tour). And help your kids get excited for a walk around the different levels and a glimpse into the Colosseum's underground by explaining a little something about its purpose before you go (search for videos on YouTube or find a graphic about how the Colosseum once looked).
Read: Sightseeing facts & tips for visiting the Rome Colosseum
Campo dei Fiori Market 
In the centre of Rome's centro storico is Piazza Campo dei Fiori where early every morning fruit and vegetable vendors prepare their stalls of goods for the day. To catch the market you don't have to be an early riser as it is open until early afternoon. A visit to the market can be a fun way to explore all the different foods you can eat in Rome. Watch expert hands trimming artichokes and get a tall glass of freshly squeezed persimmon juice. Campo's corner forno (or bakery) is a good place for a quick pizza taglio. Try their pizza bianca (white, with salt and olive oil) or pizza rossa (red, with a simple tomato sauce).
Read: Campo dei Fiori Market: The "Field of Flowers"


Dome of St. Peter's
Spiral up the cupola of St. Peter's Basilica (or take the elevator half-way for a few extra euros) to an expansive panoramic view of Rome. From the small turret at the very top of Michelangelo's dome one of the best views of the city opens up beyond Bernini's piazza below. See if you can pick out the bends of the Tiber River or the shallow dome of the Pantheon from among Rome's rooftops.
Janiculum Hill
For another great view of Rome head up Janiculum Hill, directly behind Trastevere. It is a pleasant walk up, meandering over crumbling staircases, past the enormous Fontanone and the charming Tempietto of Bramante, under the regal sycamores to the piazza that overlooks the city. There are also pony rides and a carousel to help you keep your kids entertained all year round.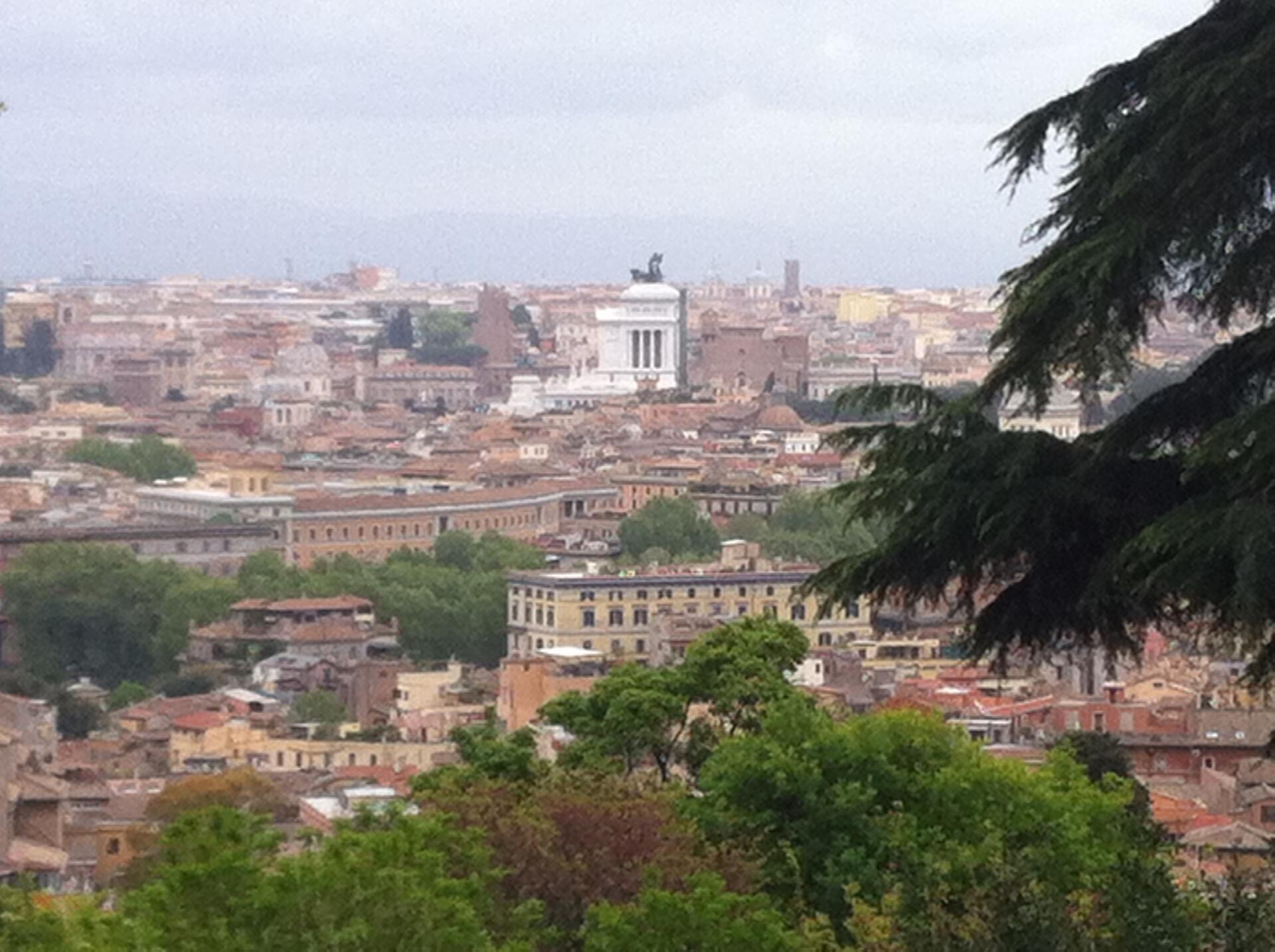 Villa Borghese
This park directly behind the Spanish Steps and Piazza del Popolo is Rome's most family friendly. All year there are family-sized bikes to rent and pedal through the park's numerous roads and trails. The usual two-wheeled bikes are for rent too, as well as small racing cars. If you feel like using your feet, there's a lot in Villa Borghese to explore and it's perfect on a sunny day with a picnic. While you're there, take a walk around the Pincian Hill, where the busts of famous Italians watch over the festive scene with a stoney gaze. Try to find Leonardo Da Vinci from among them. And the Pincian, overlooking Piazza del Popolo, is the best place in Rome to watch the sun sinking behind St. Peter's dome.
Contact [email protected] with Blog Enquiry in the subject title for any feedback or requests for a topic you want us to cover. Voted one of the best things to do in Rome, Eating Italy Food Tours offer a Rome walking food tour through one of Rome's oldest and most characteristic neighborhoods.