4152 Views
In Florence, food is as important as the city's art, and maybe more so depending on whom you talk to. Because of this, choosing which restaurant to eat at during your time in Florence is just as important a decision as figuring out which museum, paintings or sculptures you would like to see. To help, we've compiled a list of our favorite places throughout the city. Buon appetito!
Osteria Tripperia Il Magazzino
If you're looking for a place to try the city's famous offal that doesn't involve eating it on the street, this just might be the restaurant for you. The osteria has lampredotto on the menu in different forms, such as the traditional version covered in salsa verde (green sauce) and in the form of meatballs. Even if you're not into offal, there are plenty of other delicious choices on the menu.
Piazza della Passera, ⅔
+39 055 215 969
Open: Daily 12 noon – 3.30 pm and 7.30 – 11 pm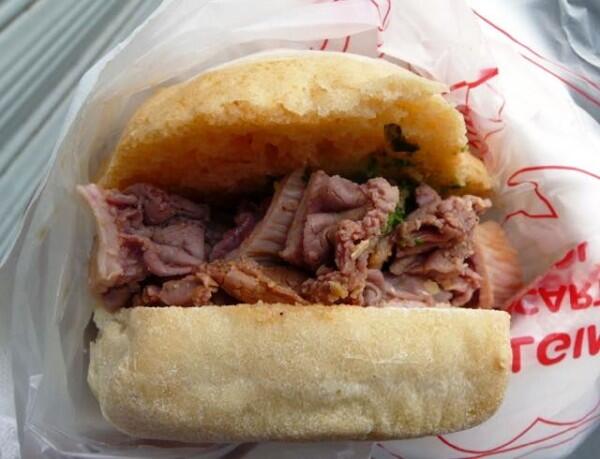 Trattoria Mario
A long-time Florence staple for lunch, the Trattoria Mario continues to serve up amazing bistecche fiorentine to its hungry clients. It is located behind the Mercato Centrale, and it serves traditional Tuscan fare like ribollita (a thick vegetable soup).
Via Rosina, 2
+39 055 2185
trattoria-mario.com
Open: Mon – Sat 12 noon – 3.30 pm and 7.30 – 9.45 pm
Trattoria Sostanza
Another long-time Florence favorite, Trattoria Sostanza packs a lot of restaurant into a small place. They serve all the good traditional favorites like bistecca fiorentina, along with some tasty extras like pollo al burro, or chicken cooked in butter. Sit near the back and you can watch the cooks in action.
Via del Porcellana, 25/r
+39 055 212 691
Open: Mon – Fri 12.30 – 2 pm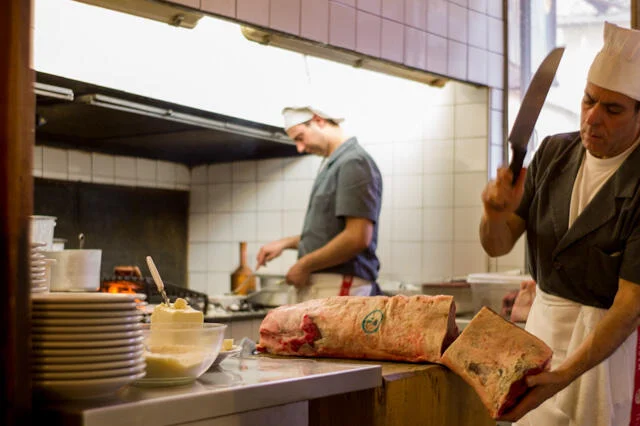 Hemingway
This cozy cafe is perfect for a chilly autumn day when all you want to do is to sip at a something warm. Though Hemingway calls itself a cioccolateria, it serves a lot more than just chocolate. But if you are craving something sweet (like truffles, hot chocolate or cookies) this is where you should head.
Piazza Piattellina, 9/r
+39 055 284781
hemingwayfirenze.com
Open: Mon – Thu 4 pm – 1 am; Fri – Sun 4 pm – 2 am
Amble
This relatively new cafe has everything you could want in one place. Not only is it tastefully decorated in vintage retro style, Amble serves everything from cakes and coffee to cocktails and light lunches. It is located in the busy Ponte Vecchio area and is a good place to catch a break from tourism.
Piazzetta dei Del Bene, 7/a
+39 055268528
amble.it
Open: Daily 10 am – 10 pm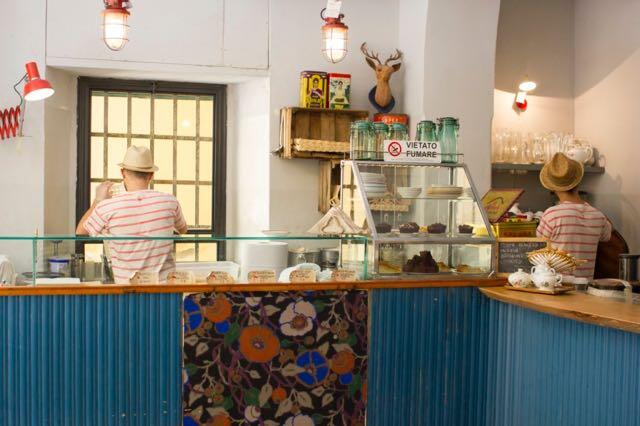 Il Chicco di Caffe
Walking into this small restaurant in the Oltrarno feels like you've stumbled on a local secret. And though Il Chicco di Caffe is no secret, it somehow manages to preserve the neighborhood feel and makes those who come feel welcome. Lunches are delicious and cheap and dinners are slightly pricier, but equally worth the cost.
Via della Chiesa, 16/r
+39 055 265 4354
Open: Daily 8 am – 12 midnight
Le Volpi e l'Uva
While this place is more wine bar than cafe or restaurant, you can certainly drink an espresso here as well as eat food. But most come here for the wine. Specializing in local bottles, Le Volpi e l'Uva will also warm up your appetite with its choices of crostini and cured meats and cheeses from Tuscany.
Piazza dei Rossi, 1
+39 055239 8132
levolpieluva.com
Open: Daily 11 am – 9 pm
La Bottega del Buon Caffe
For a delicious and wonderful night out, take a 5-star splurge at La Bottega del Buon Caffe. This Michelin-starred restaurant will surely impress with its innovative takes on traditional Tuscan cuisine made with locally sourced ingredients from Borgo Santo Pietro and directed by head chef Antonello Sardi. If you need another draw there is the fine riverside dining.
Lungarno Benvenuto Cellini, 69/r
+39 055 553 5677
borgointhecity.com
Open: Tue – Sat 12 noon – 3 pm and 7.30 – 10.30 pm; Sun 12.30 – 3 pm
Semel
Near the buzzing Sant'Ambrogio market, this tiny sandwich shop makes some the best panini in town. The true secret as to what makes them so good lies in the combination of toppings – for example, Semel dares to mix up anchovy and orange! The menu here changes daily.
Piazza Ghiberti, 44r
Open: Mon, Tue and Thu 11 am – 3.30 pm; Tue and Fri 11.30 am – 9 pm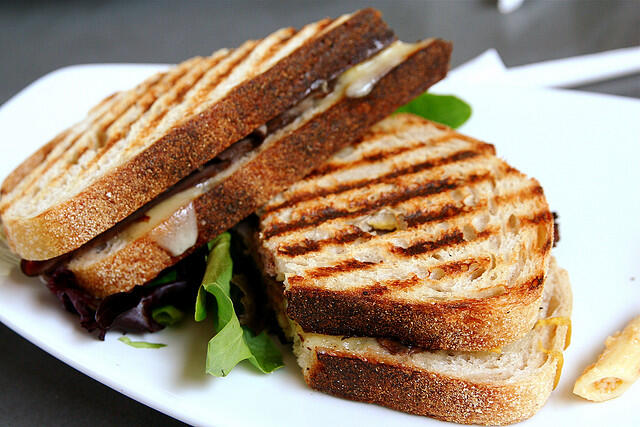 Caffe Letterario
This hip cafe might just have it all: food for the hungry and drinks for the thirsty as well as a host of events that include readings and concerts on the weekends. Housed in a prison that was built in the 15th century, Caffe Letterario also boasts an impressive courtyard where you can soak up Florence's atmosphere.
Piazza delle Murate
+39 055 234 6872
lemurate.it
Open: Mon – Fri 8 am – 1 am; Sat & Sun 11 am – 1 am