4516 Views
Come visit some of our favorite places in Rome!
Giolitti Gelateria (Gelato shop), Rome, Italy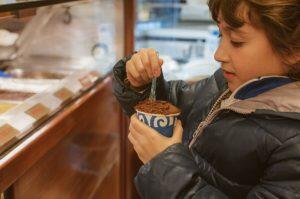 "When I was 14 years old, I didn't go to school. I just didn't like it…. So, my father told me I better get a job. I've been here ever since, my whole life. That's something you can hang your hat on."
– Armando
This bustling neighborhood bar opened its doors in 1914 and is a great place to catch a glimpse of real Testaccio life. Don't miss their amazing gelato which is made on site using natural ingredients. Owner Armando's family have been making some of the best gelato in Rome since 1890.
To find Giolitti Gelateria:
Phone Number: 06 5746006
Address: Via Amerigo Vespucci 35