3466 Views
Come visit some of our favorite places in Rome!
La Renella Forno (Bakery), Rome, Italy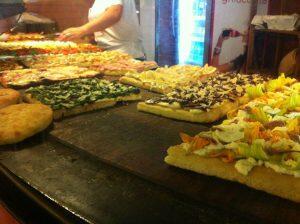 "Bread is like a loved one. You don't appreciate it until it's gone! My woodfire oven is from the 1800s and is one of the oldest in all of Rome."
– Massimo
With an oven dating back to 1860, La Renella is one of Trastevere's most historic institutions. Always bustling with a lively, frenetic atmosphere, this family-run bakery attracts people from all walks of life who come to pick up a freshly baked loaf of bread, homemade pastries or a slice of their delectable pizza.
To find La Renella Forno:
Phone Number: 06 5817265
Address: Via del Moro 15