3060 Views
London is an international city, so it is no surprise that its food markets feature cuisine from all over the world. But of the myriad foodie havens in the city, Borough Market is London's most famous.
Whether you're a sweet tooth type or a sucker for sour pickled produce, there will be something to tempt you. And it's not just the food that appeals; London's oldest market has had plenty of time to build up the charms that keep people flocking back daily. Besides being a bona fide London institution, the market provides countless restaurants and cafes with its produce. From cheese to wine, and from oysters to – erm – Bridget Jones, here are 14 reasons to visit Borough Market.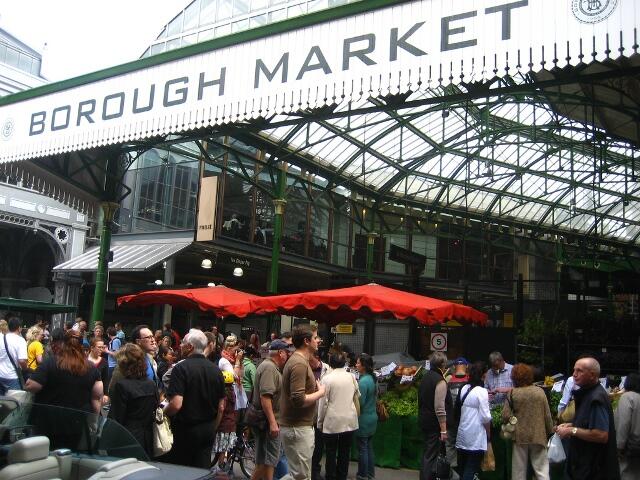 1. The Doughnuts at Bread Ahead
Are the doughnuts at the Bread Ahead stall the best in London? Yes, they are. Master baker Justin Gellatly's stall of doughnuts and bread should be any visitor's first stop at Borough Market.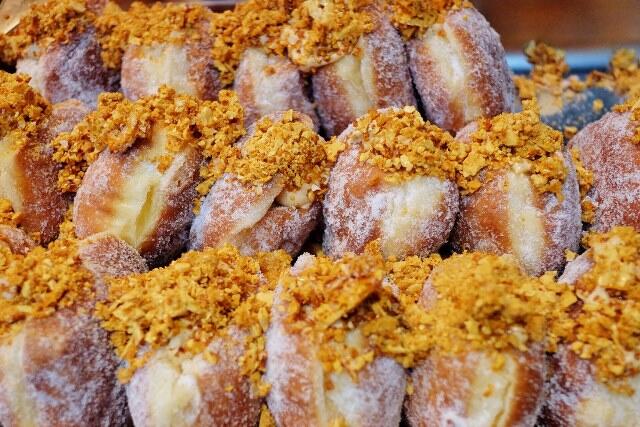 2. Elliots's Café
Awarded a Bib Gourmand by Michelin, Elliot's Café is one of Borough Market's most exciting places to eat. Using only the seasonal produce available from the daily market, the restaurant represents the best of Borough Market.
3. Mulled Wine in Winter
When it's cold at Borough Market, you don't need gloves; what you need is a cup of mulled wine in your hands. Available from a range of stalls, it's the best way to stay warm – and slightly drunk. If mulled wine isn't your favorite, then there's always the mulled cider.
4. Monmouth Coffee
Breathe in and smell the coffee because it doesn't get much better than the aromas wafting their way out of Monmouth Coffee. Beans are delivered daily from their roastery in nearby Bermondsey, and the freshness is evident all over the market.
5. All the Cheese
Did I say it doesn't get much better than the Monmouth Coffee aromas? I'm sorry, it does. Call me a perverted food fetishist but if there's one smell better than coffee, it's cheese. From the Neal's Yard Dairy shop to the countless stalls selling anything from French Reblochon to the smelliest English blue Stilton, you won't forget the smell of the excellent cheese at Borough Market.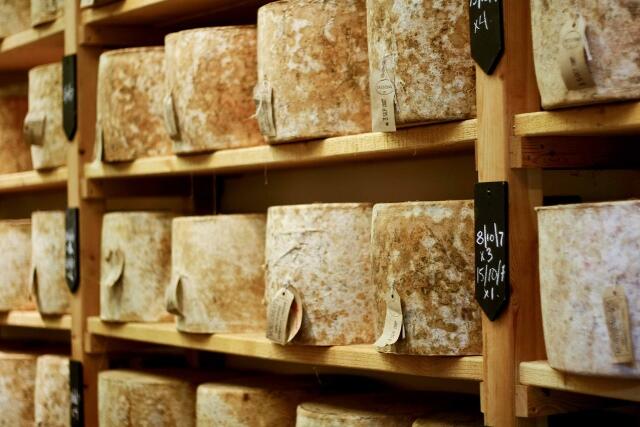 6. The Tourists
I'm going to let you in on a secret: I love tourists, and I'm pretty sure other Londoners do too (although ask me in the street and I'll deny it). Tourists bring an infectious excitement to a city that reminds locals of the things they take for granted. Nowhere is this clearer in London than at Borough. There's nothing like wandering through the market and listening to the collection of accents and languages to reaffirm the love for a place that's right on your doorstep.
7. The Fruit and Vegetable Sellers
What? Pardon? Huh?!… If you can understand the calls of the fruit and veg sellers then you can immediately claim honorary Londoner status. They might be hard to understand but their elongated yells of the likes of "Two-bunch-a-bananas-a-pound" are part of the Borough Market soundtrack that's better than any music.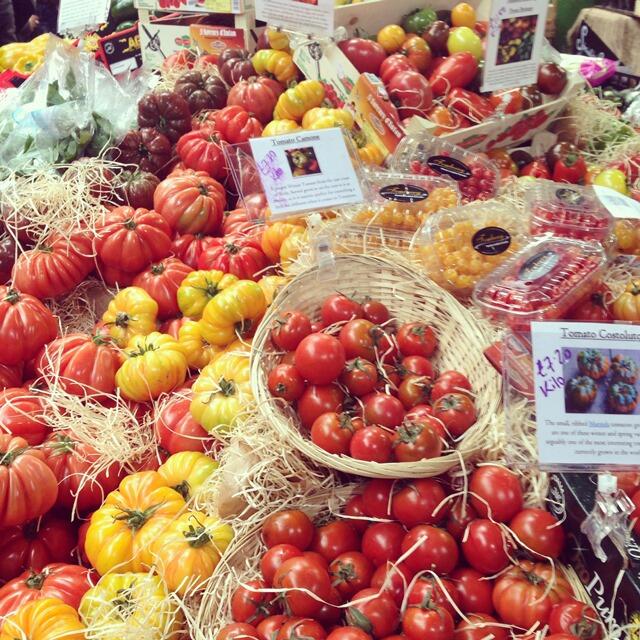 8. It Still Feels Like Dickensian London
"It was the best of times, it was the worst of times…" Located beneath old railway bridges, Borough Market is so Dickensian that you'll probably start quoting Charles Dickens' books as you walk around it. Established in 1755, you still get the unmistakable feeling of ye olde London when you're at Borough Market.
9. The Oysters
London loves its oysters and aside from Billingsgate Fish Market, the best place to eat them is in Borough. You can eat oysters one of two ways at Borough Market. First, straight off the counter with Tabasco and lemon at Richard Haward's stall. Or second, like a baller, at the Wright Brothers Oyster and Porter House next to the market – with a glass of something bubbly perhaps?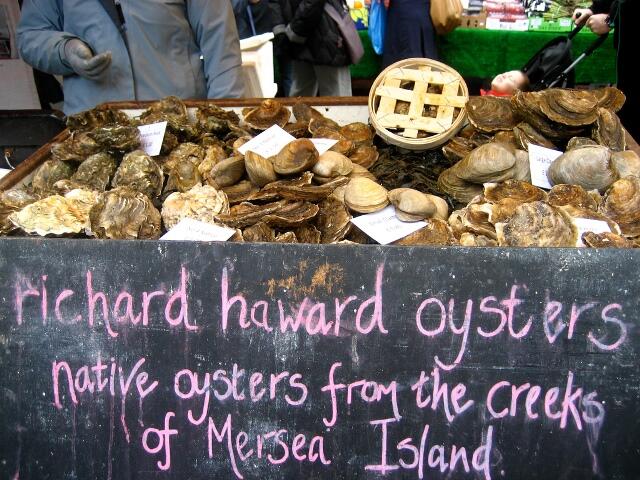 10. The Market is Quality Controlled
If you're visiting Borough Market from a long way away then it's good to know that the quality of the produce you'll find is officially checked. How many markets employ a panel of independent, impartial experts to ensure that the taste, quality and provenance of the food are impeccable? Borough Market does.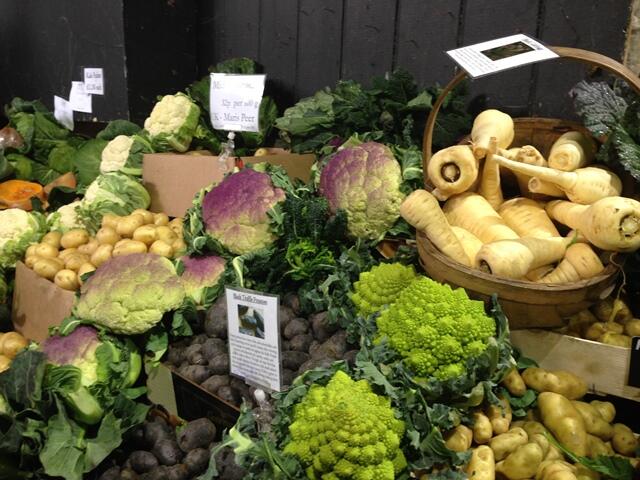 11. UtoBeer
UtoBeer has one of the best selections of beer in London. Besides their sheer number and varied international range of beers, the main reason to visit them is for their expertise. Whether you know your saison from your session IPA, they will guide you. So put your hops in their hands.
12. Salt Beef
It seems obvious but one of the most important things to remember in London – even more important than looking the right way when crossing the road – is to visit Borough Market hungry. That Pop Tart? Put it down and stamp on it. That plate of freshly mashed avocado and poached egg? Throw it in the bin. Prepare yourself by staying hungry; that way when you get to the amazing Nana Fanny's Salt Beef bar you'll be ready.
PS: If you love salt beef then join one of our East End Food Tours where you'll get to sample one of London's most famous salt beef spots, Beigel Bake on Brick Lane.
13. Bridget Jones Lives Here
Yes, Borough Market is the very real home of the very fictional Bridget Jones from Bridget Jones's Diary. With Borough Market literally on her doorstep, she has access to one of the best grocery stores in London, which heaps even more shame on her infamous "Blue Soup Dinner Party". Honestly Bridge'…
14. Maria's Market Café
Because there's nothing more quintessentially London than a Full English breakfast in the cold outside Maria's Market Café in Borough.