2032 Views
Even a Londoner like me will learn something new on the Twilight Soho Food Tour. Between sipping wine, nibbling tapas and having a naughty giggle outside of strip bars, I took a shine to this one-of-a-kind neighborhood and dove into its colorful past. Here are just 10 of the things I learned…
There's a proper way to taste gin. Before adding a mixer, take good sniff – you should detect hints of juniper, flowers and other fragrances. Pour in some tonic, inhale the mixture, and you'll discover a new array of scents.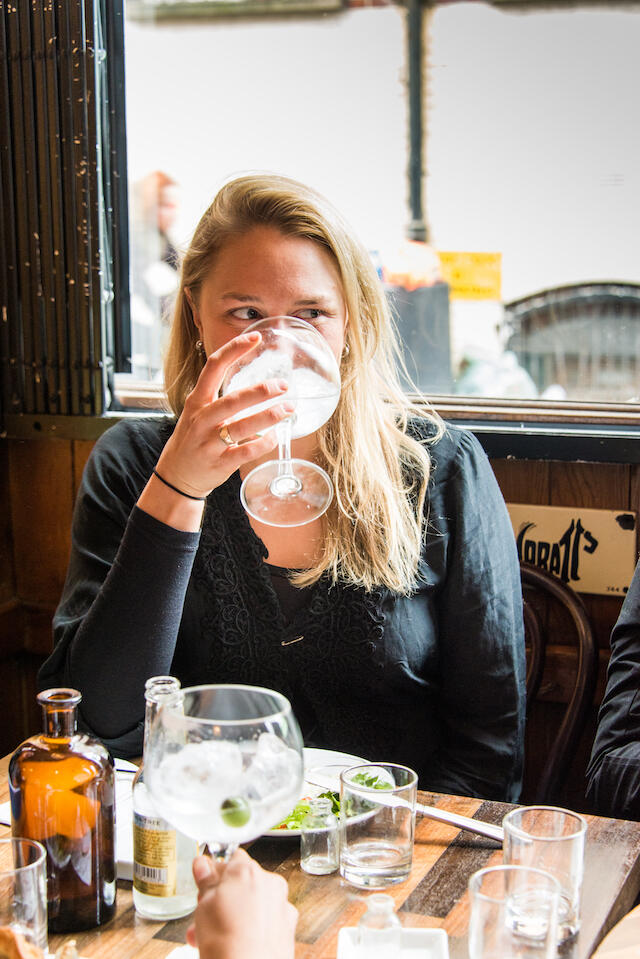 That little house in the middle of Soho Square isn't an elf orphanage, the Queen's favorite hide-and-seek spot, or a portal to another realm – it's a gardener's shed.
It's possible to find good Mexican food in London. At La Bodega Negra, you'll discover street-style tacos made with ingredients imported from south of the border for unrivaled authenticity.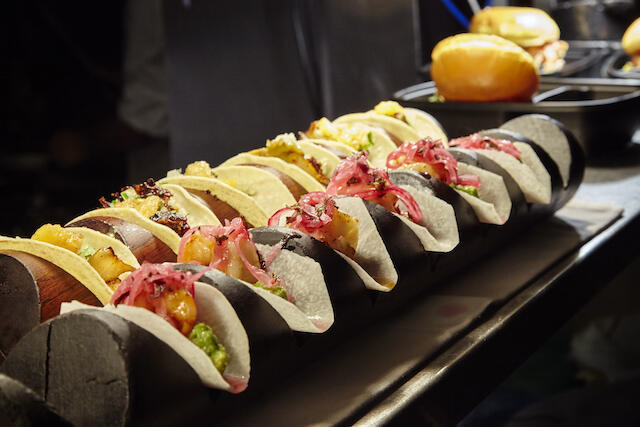 Soho is a blue plaque lover's paradise. These informative signs are found throughout the neighborhood, marking the former homes of famous residents and visitors, including Mozart and Karl Marx.
Soho is still delightfully sleazy. Though it's now full of fancy boutiques, bars and restaurants, it's not hard to find topless dance clubs and adult emporiums. Even if you don't explore the seedy side, they give the neighborhood character.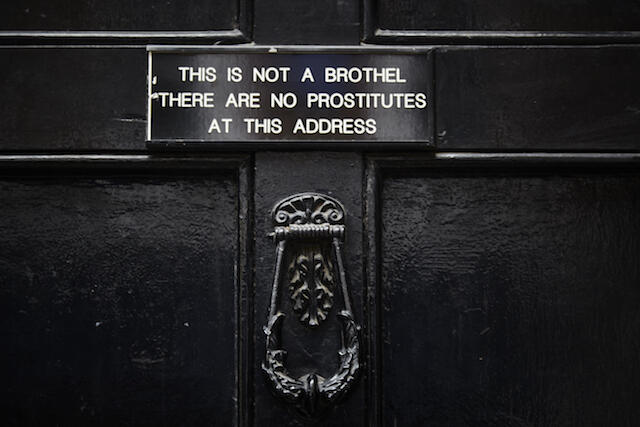 Eating in Soho doesn't have to be expensive. At the Spanish ham shop Enrique Tomás, you can grab a sandwich stuffed with delicious jamon for £6. A cone packed with cheese or slices of meat also goes for a just a few pounds.
A good hot chocolate can be just as satisfying as a cocktail. Drop by Said, a charming Italian sweet shop, for the best drinking chocolates in the city, along with an indulgent tiramisu.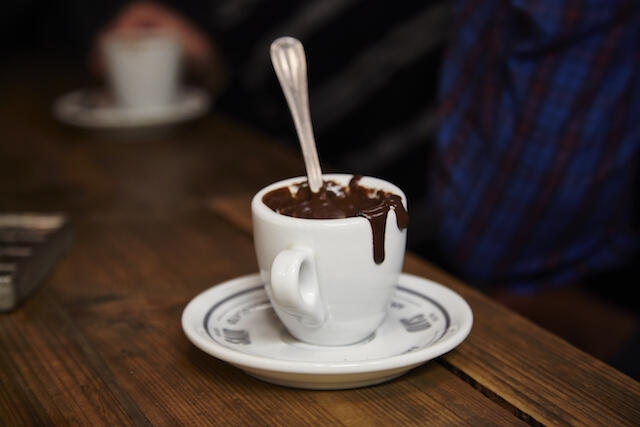 Though it's safe to drink the water in Soho today, it wasn't always the case, and a 19th century cholera outbreak claimed hundreds of lives. Those who survived drank beer instead of H20, so consider that next pint of lager a safety precaution.
TV was born in Soho. In 1926, Scottish engineer John Logie Baird gave the first demonstration of moving pictures on a screen to an eager crowd. The building in which this event took place is now home to Bar Italia, a legendary Italian coffee shop.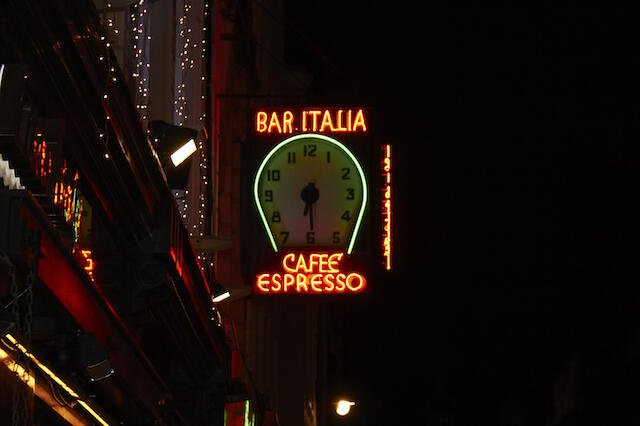 If you're lucky, you might catch a glimpse of Paul McCartney. The ex-Beatle keeps an office on Soho Square and you can see his collection of gold records through the window, though Macca doesn't drop by too often.
Want to get a true taste of London's Soho neighborhood? Join our walking food tour!