4424 Views
Getting around London can seem like a daunting task at first. You arrive at Heathrow, bleary-eyed and jetlagged, and spend the next hour having way too much of your personal space invaded by a stranger in a sweaty tube carriage. Then, as if that wasn't bad enough, you then realise that the station you're exiting at doesn't have lifts or escalators and you're going to have to negotiate 7 flights of stairs with your luggage just to get to street level.
Which leads us nicely into the first of our London travel tips….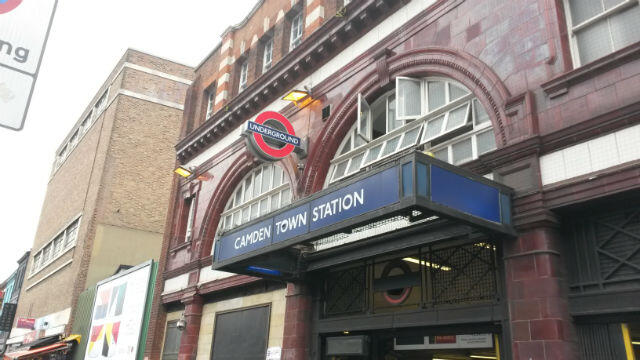 Don't bring a suitcase on the tube at rush hour
London's underground tube system is pretty great. Built over 150 years ago, it's constantly being updated and it's a convenient and relatively safe way to travel around the capital.
However, built for 25kg suitcases it is not.
Firstly suitcases are heavy and dragging them through endless tunnels, onto busy escalators, and across the (sometimes huge – yes, we're looking at you, Bank central line) gaps between the trains and the platforms is an ordeal that no-one wants to have to go through, especially at rush hour when you'll be at the mercy of hundreds of passive-aggressive Londoners ready to sigh dramatically and roll their eyes at the smallest of inconveniences.
And when I say inconveniences, I mean you holding up everyone on the escalator with your 90 litre roll-along.
Secondly, tube carriages are not huge and at peak times there are usually more people standing up in them than sitting down. Not to mention that fact that, at each station, many who are standing in the middle of a carriage have to fight their way through a scrum of suits in a bit to free themselves from the train.
Do you want to add your suitcase to the list of things someone has to trip over before they make it onto the platform? Do you want to take up valuable room in what's already a full-to-capacity train carriage? Do you want to feel your cheeks burning as you desperately try and haul your luggage up a flight of stairs, holding everyone up in the process?
No, of course you don't. So, try not to take your luggage on the tube at peak times, between around 7:30am – 9:30am and 4:30pm – 6:30pm. It's just not worth it.
Oh and while we're on the subject of tubes…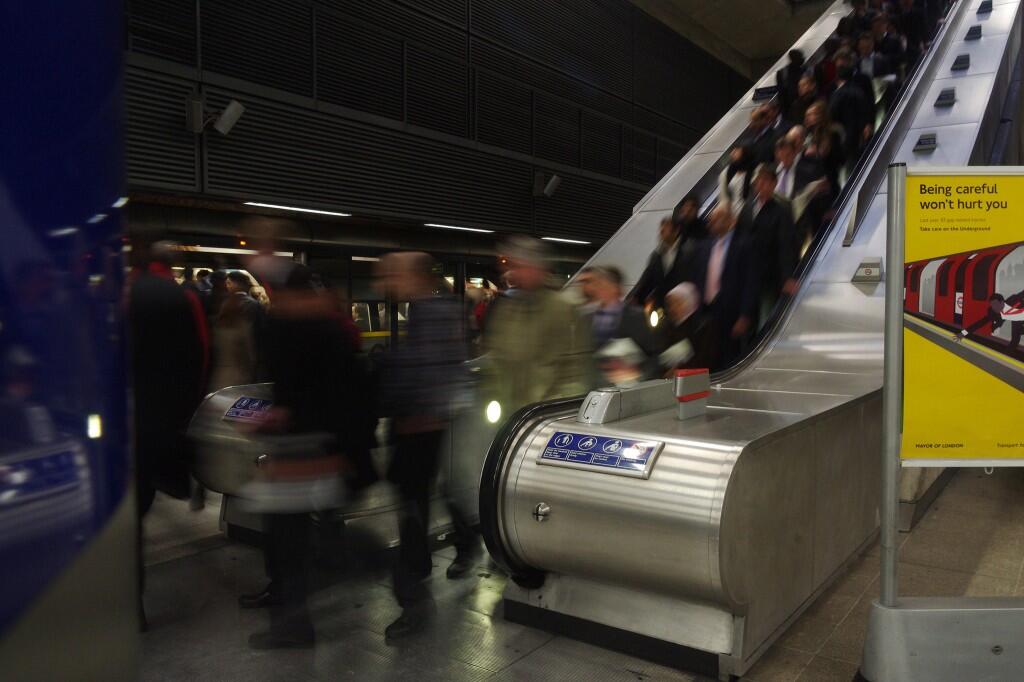 Stand on the right, walk on the left
It's a very simple concept but one that many seem to forget as they make their way around the London underground. If you're on an escalator you need to stand on the right. This means that anyone who wants to walk down or up it, instead of standing stationary, can do so. If you're walking around the underground you need to walk on the left. We Brits drive on the left, so we walk on the left. Simple.
Personally I'd love to see this rolled out above ground as well. There'd be a lot less people bumping into each other on the streets.
Speaking of walking…
Don't take the tube when you can walk
Visitors to London are sometimes surprised to hear the the famous tube map is not, in fact, to scale. This means that, despite some stations looking like they're miles apart, many of London's underground stations are merely minutes from each other above ground.
For example, if you're near Holborn and you're considering going for a stroll around Covent Garden, don't even think about getting on the Piccadilly Line south. Instead, take out your trusty map (or phone) because you can walk it in ten minutes.
The same goes for Oxford Circus and Tottenham Court Road – although this may take a little longer if you can't resist nipping into a few shops on the way.
London's tube network is great, but you'll see so much more of London if you make a conscious effort to walk around the city instead of ducking into a tube station every time you want to go somewhere.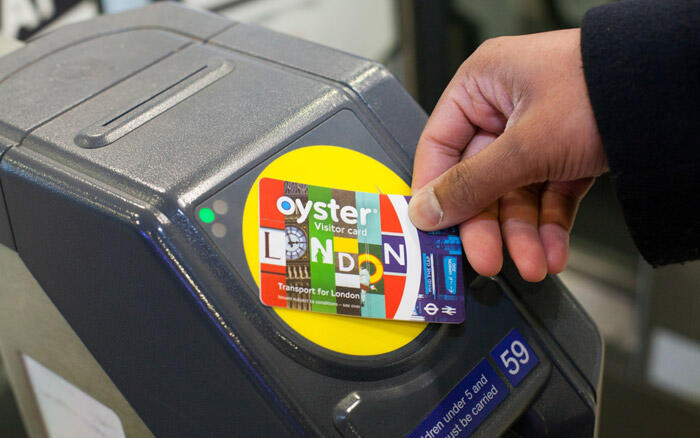 Buy a Visitor Oyster card
You probably already know that London is an expensive city and, if there's one thing Londoners begrudge, it's how much public transport costs.
If you're only going to be visiting London for a few days it can be tempting to buy separate tickets every time you use public transport. This is not only time consuming but also much more expensive than the alternative: buying a visitor Oyster card. A visitor Oyster card costs £3 and it's the cheapest way to pay for single journeys on the tube, the bus, and other public transport options in London like the DLR, the overground, and some National Rail services.
Once you've bought the card, you load credit onto it at a tube station ticket machine and you're ready to start exploring.
Download Citymapper
If you're planning on using a UK Sim card or taking advantage of the Wifi which can be found in various cafes around London I'd urge you to download an app called Citymapper. Citymapper is a journey planning app that makes getting around London so much easier. Simply type your desired destination into the "Get me somewhere" field and watch as it retrieves a handful of transport options for you, including tubes, bus times, and directions for waking.
It'll even tell you how many calories you'll burn if you do decide to walk – handy!