4596 Views
Look beyond the coffee shops and canal cruises, and you'll find a tiny city jam-packed with museums. Amsterdam offers a menagerie of collections to choose from, from the prestigious Rijksmuseum in which you can easily get lost for a day, to the weird and wonderful small museums such as the cat museum, tulip museum or cheese museum. Amsterdam has something for everyone, and of course that includes children. Take your little museum lovers on a magical adventure 20,000 leagues under the sea, let them explore the Brazilian jungle, or show them what life was like for the young Anne Frank, living in hiding in a tiny annex in the 1940s. And all that without ever having to leave Amsterdam.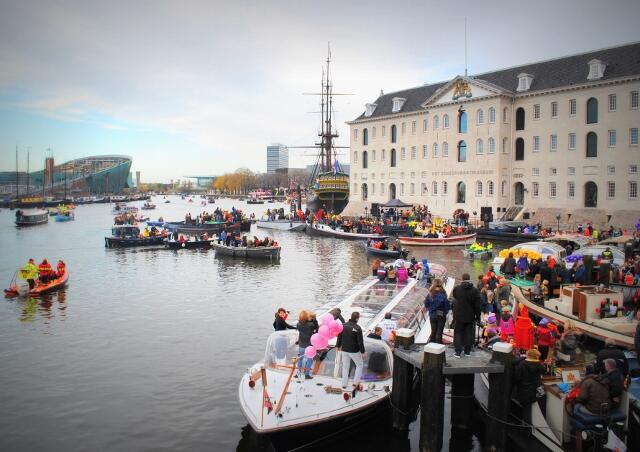 Explore Amsterdam's rich museum scene with your kids
The National Maritime Museum
Get on board the East Indiaman,an exact copy of the famous Amsterdam, a ship belonging to the Dutch East India Company that was lost on her maiden voyage in 1749. It is moored outside the Scheepvaartmuseum (Maritime Museum) and offers a whole host of activities that allow children to get a glimpse of life on board. For those who don't feel seaworthy, there is a lot to be discovered inside the museum, too. Housed in a former navy warehouse built in 1656, the National Maritime Museum aims to show how the sea has shaped Dutch culture.
For the youngest visitors, there is a magical show that will transport both young and old to a shimmering underwater world full of adventure. Slightly older children might enjoy getting acquainted with a giant whale and learning about his journey through the past centuries, while the fearless ones might be up for a virtual Voyage at Sea. The journey begins 350 years ago. Where does it end? Go and find out at the National Maritime Museum.
Kattenburgerplein 1
020 523 2222
hetscheepvaartmuseum.nl
Open: daily 9 am – 5 pm
Science Center NEMO
Science is fun! And if you don't agree with that, a trip to NEMO will certainly change your mind. At the very least, it will allow your kids to discover the playful side of science. NEMO's five floors are filled to the brim with fun and games; or rather, interactive learning experiences that show kids how the world works. In the laboratory, children get to don a lab coat and safety googles while they find out what happens when vinegar and baking powder come into close contact. In the Teen Facts exhibition, teens can find out why puberty is such a confusing and hectic time in life, while little explorers get to unravel the mystery of life on earth.
And when it's time to refuel and recover from all the excitement, you can head to the roof of NEMO's ship-shaped building for a snack and a fantastic view over Amsterdam.
Oosterdok 2
020 531 3233
e-nemo.nl
Open: Tue – Sun 10 am – 5.30 pm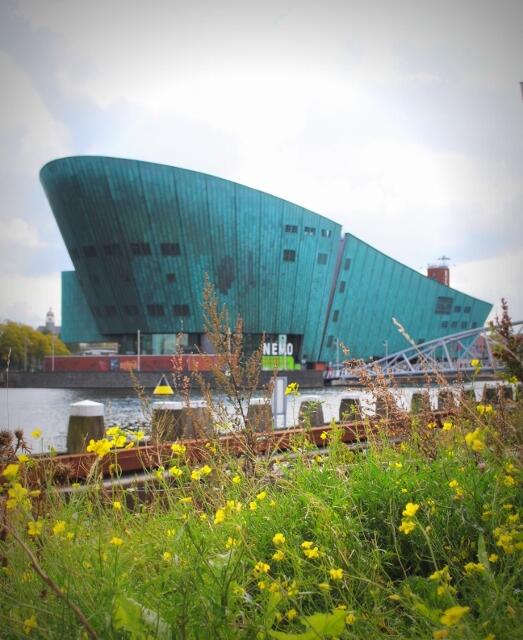 Tropenmuseum
Awarded the Children's Museum Award for one of the best children's museums in the world, the Tropenmuseum in Amsterdam Oost is certainly worth a visit. The aim of the Tropenmuseum Junior exhibits is to introduce children to other cultures in a playful way, and the interactive MixMax Brasil exhibition certainly succeeds at that. The exhibition is suitable for children aged 4 and older, and guides are on hand to lead you through the Brazilian jungle and into a sound mixing studio or a sun terrace with ocean view. A lot of the materials used in this colourful exhibition have been recycled and repurposed.
The museum has also created special children's routes through the rest of the collection that revolves around Southeast Asia, Oceania, Western Asia and North Africa, Africa and Latin America, as well as giving special attention to music, dance and theater.
Linnaeusstraat 2
020 568 8200
tropenmuseum.nl
Open: Tue – Sun 10 am – 5 pm
Van Gogh Museum
Pick up Vincent's travelling case at the entrance and off you go on a fun treasure hunt around the Van Gogh Museum. The travelling case is packed full with activities and assignments suitable for 6 – 12 year olds. The things inside the case help little ones (and accompanying adults) to explore the largest collection of works by Vincent van Gogh, totalling more than 200 paintings, 500 drawings and 700 letters. Children also receive a little gift when they have completed the treasure hunt fact sheet.
Paulus Potterstraat 7
020 570 5200
vangoghmuseum.nl
Open: daily 9 am – 6 pm
Anne Frank House
After reading Anne Frank's Diary, your children might wonder what life was like for Anne and her family, who spent 2 years hiding in a tiny annex in a house on Prinsengracht to avoid being deported to a concentration camp. During a visit to Amsterdam, children (and adults) can experience Anne's life behind the bookcase that covered the entrance to their hide-away, as well as visit the exhibition that tells Anne's moving story.
While the museum is suitable for children aged 10 years or older, it is suggested that you might want to prepare your children for their visit as the exhibition contains images and video footage of concentration camps. The museum website provides resources for adults to use before and after the visit.
Prinsengracht 263-267
020 556 7100
annefrank.org
Open: Daily 9 am – 7 pm (closed on Yom Kippur)