2970 Views
Prague's Farmer's Markets have grown from a local place for groceries to an integral part of Prague's food scene. Náplavka, which sits along the banks of the Vltava River, draws crowds of roughly 5,000 people, while Jiřák in the residential neighborhood of Vinohrady averages between 2,000 and 3,000 visitors on 4 days a week. We sat down with Lenka Senhalová, who has been part of bringing these markets to life from the beginning, to talk about two of Prague's favorite foodie destinations.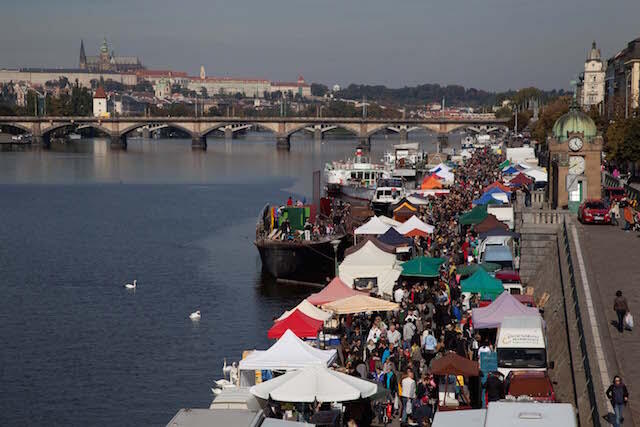 How have these 2 markets grown and changed since opening?
We started Jiřák in 2010 with just one day a week – every Saturday. A year later, we opened on Wednesdays, another year later on Fridays, and 2 years ago we added Thursdays. Now Jiřák is open 4 days every week – Wednesday through Saturday – and each of these days are different. On Saturdays, people take their families and enjoy picnic lunches in the grass (in the summer, anyway). On workdays, there are fewer people and you can chat with farmers, sit on a bench, and enjoy your coffee.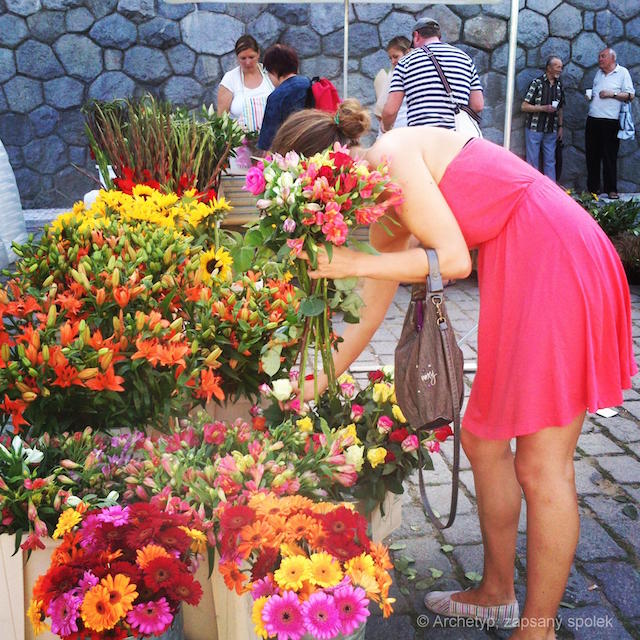 At FM (Farmer's Market) Náplavka, we started in 2010 with Saturdays. We revived this place that had no life, and people started coming to enjoy the atmosphere near the river. Two years later Bajkazyl opened their bar, and then other bars brought more business to the river. Now the whole area is packed in the summer evenings. Our farmer's market at Náplavka is open from 8 am to 2 pm. If you come early, you can buy some stuff, have coffee and something sweet, sit by the river, and feed the swans.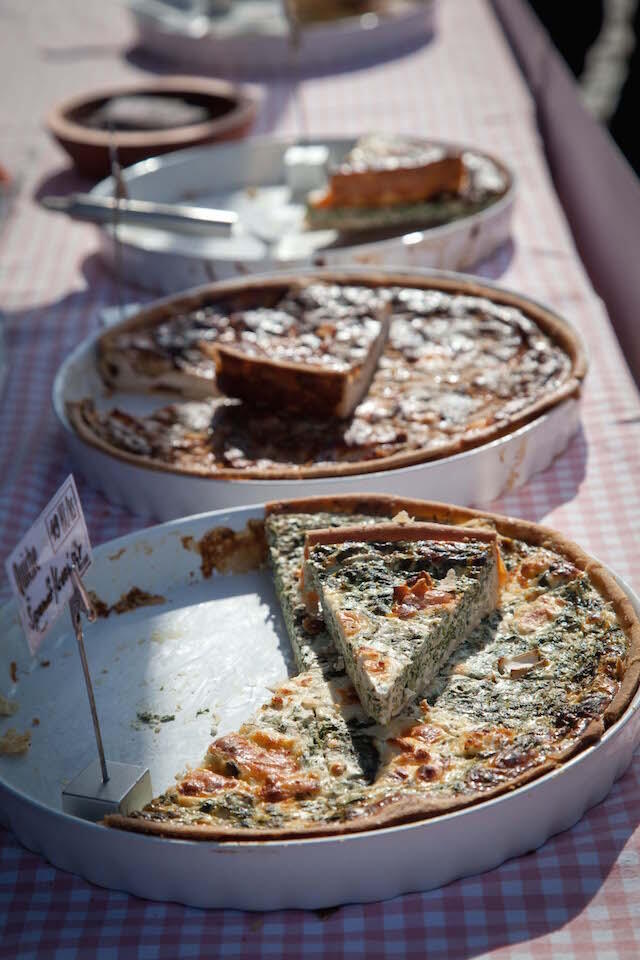 Do the markets take any time off? When do they close?
We started this season in late January (Jiřák) and early February (Náplavka). We normally don't close for weather unless it's -5 to -10 C (23 to 14 F). This season will end at Christmas, and at Jiřák we'll have special New Year's Market on December 31.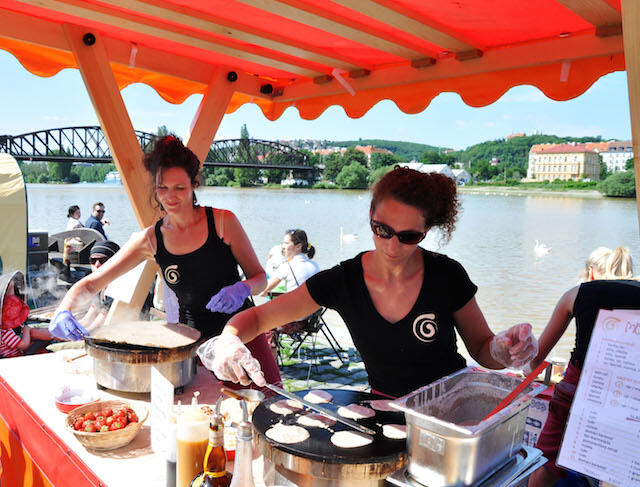 What are your future plans and dreams?
We really want to make our farmer's markets better and better. We care about the quality of the products and our farmers, and we try to create a nice atmosphere for our customers and farmers, too. We want make better food courts at Jiřák and Náplavka, with more place to sit and enjoy your meal. We also hold events. Some are small – "Spring Herbs" at Jiřák from April 22–23, 2016 – and some are bigger – Růžový máj, for wine lovers at Náplavka on May 14, 2016 and Pivo na Náplavce – for fans of microbreweries from June 17–18, 2016.
What does it take behind the scenes to make a farmer's market happen?
Lots of work! We take good care of our vendors (40 at Jiřák and 80 at Náplavka). When we get a new application from a farmer, we sample their products and have an interview with them to make sure they're right for the space. It's important that we have a personal connection with the people we work with. Then there are negotiations with authorities, advertising, staying in touch with customers and answering their questions on Facebook and the web, fixing stands, maintaining cleanliness. But all of this makes our farmer's market nice and different from others.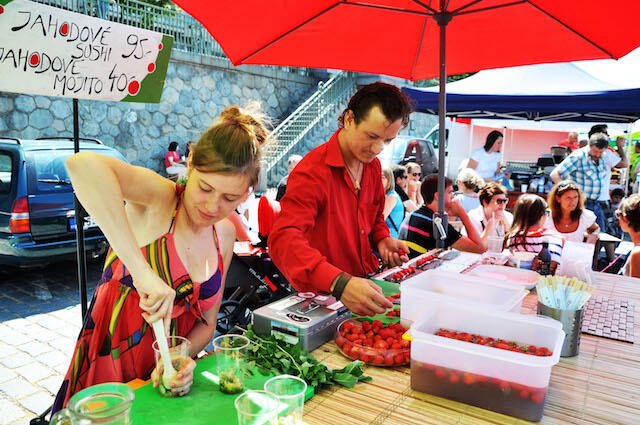 What would you recommend that visitors try when visiting the markets?
There is a stand by Podolka that makes bulgur wheat (a small wheat grain) or Květuščina zahrádka who serve wild herbed pesto on roasted bread. And of course, meat lovers should try a burger.
What is a proud moment you've had since starting?
Our proudest moment is that FM Jiřák and Náplavce have become some of the most popular places in Prague. That people are coming here, enjoying the atmosphere, having a perfect meal, and meeting the farmers who grow veggies, fruit and animals, and talking with him/her about it. We love that we can be the team that makes all of this happen.