1733 Views
There's a sparkle, a twinkle, an energy when a couple has just professed their love to the world and exchanged their vows to one another. Today on our Rome Food Tour I was lucky enough to be in the presence of such a couple who were spending their honeymoon on one of our Rome Food Tours.
For starters what is more flattering than knowing that these two young lovebirds to be with us when there are so many things to do in Rome. Knowing this could have made me feel all kinds of pressure or anxiety because I for one wouldn't want to do anything that would taint their honeymoon. Rather it was the opposite who wouldn't want to be around a couple that is still buzzing from celebrating one of the best moments in their life.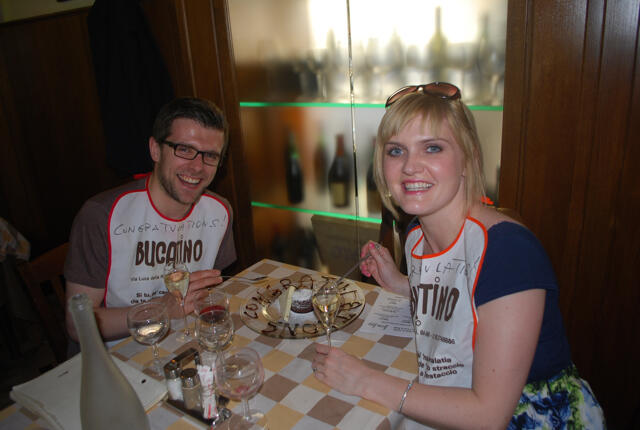 The tour was a blast and at Da Bucatino, on of the best restaurants in Rome, in our humble opinion we busted out the Prosecco and the a special dessert thanks to Paulo and we toasted to the bride and groom and to a life of good food and good times together.