2342 Views
I'd like to propose a thought experiment. Imagine having the ability to teleport to and from any place in London as simply as clicking your heels together three times (There may be a few dated analogies in this article, I just got back from watching The Wizard of Oz in 3D. Fly, my pretties, fly!!!! – ummm, sorry about that).
Imagine also that hangovers and calorie counting weren't concerns and that money wasn't an issue either*. Sounds pretty cool, right? But there's a caveat (as always); these powers will only exist for one day. So what would you do for this perfect day in London? This is my attempt:
Breakfast
Ottolenghi (287 Upper Street – Angel or Highbury & Islington tubes – there are three other branches too)
Clicking my ruby red Adidas high-tops together three-times, my first stop has got to be Ottolenghi on Upper Street N1 for a spot of breakfast. Although my not-so-inner-Irishman is surprised to not go for a full Irish, the lure of the almost-perfect Shakshuka (a north african dish with eggs, peppers and tomatoes) followed up with Cinnamon French Toast is too strong. That's right, dessert at breakfast time – It's gonna be a good day.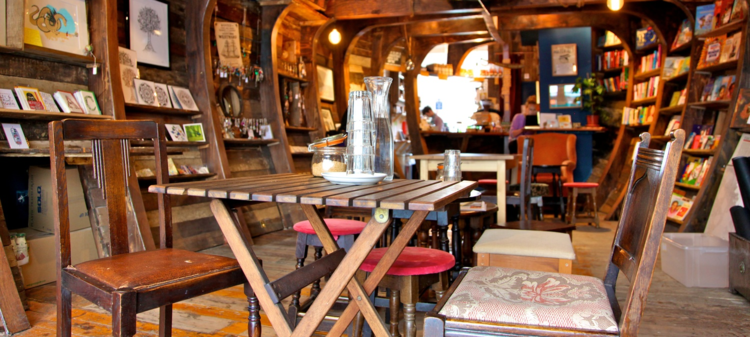 Quick Coffee
Compass Coffee (Dalston – inside the Hackney Pirates' Ship of Adventures – nearest tube is Dalston Junction)
Ok, this is going to be divisive, as anyone who has the merest hint of an interest in coffee will have very firmly nailed their colours to the mast of their favourite coffee place. But is yours inside a shop fitted out to look like a pirate ship? No? I didn't think so. This is why Compass wins. Also, the coffee is great. And the staff are great. Did i mention that it's inside a pirate ship that helps local kids with their after-school literacy programmes?
Culture Time
Tate Modern (Southbank – nearest tube is Southwark)
Time for a quick spot of culture. Well, I say quick, but the Tate Modern has 7 floors (along with large exhibition spaces) showcasing some of modern art's most important pieces (Rothko, Picasso, Monet – those kinds of guys, so you could easily lose a whole day just wandering the floors. I can't claim to know anything about art, but the place is so accessible and user-friendly (with knowledgeable staff as you'd expect) that it's far from the heartless atmosphere that some art galleries can create. I'm looking at you, Saatchi Gallery. And pay no attention to the man behind the curtain.
Lunch
Foxlow (Clerkenwell – nearest tube is probably Farringdon)
Three words for you: Elvis Presley Sandwich. Three more words for you: With Candied Bacon. I'm glad today's little mental experiment pays no heed to calories, because this place can help you get through most of them if you're of the right mindset (it also does excellent salads if you're more health conscious. The sister restaurant to the Hawksmoor chain (some of the best steaks you can get in the city), Foxlow might do the best beef shortrib i've ever had, and the crab! Oh, the crab. I must control myself. If I had a brain I would.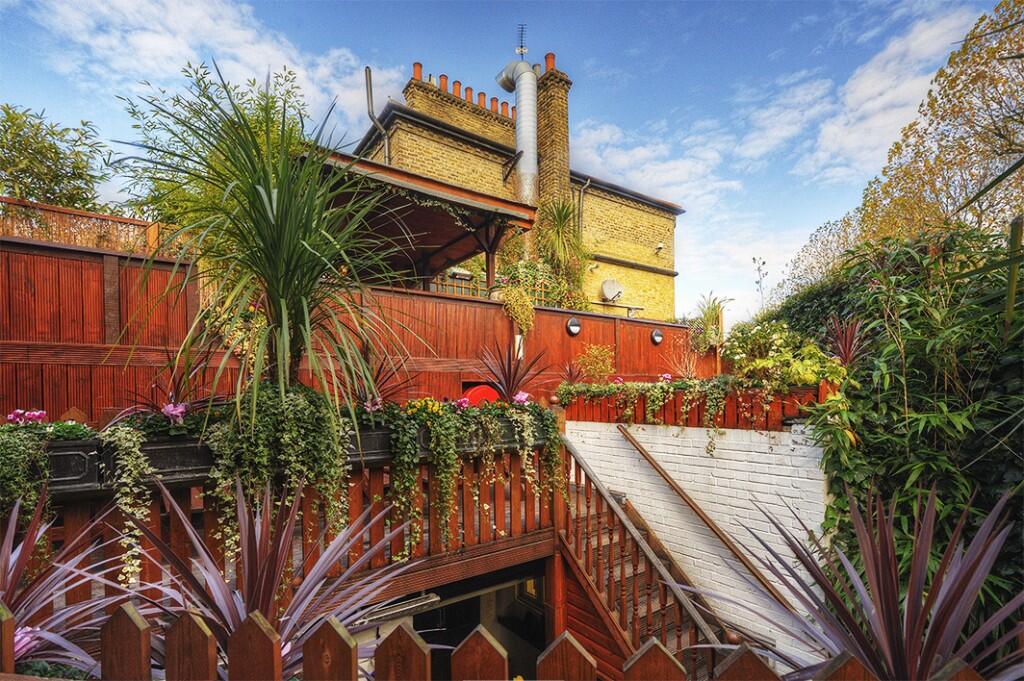 Cheeky beer time
The Faltering Fullback (Finsbury Park) 
Known as the Fullback to its friends, and arguably home to the best beer garden of any pub in North London (think of a multi-tiered ewok village and you're part way there), if the sun is shining there are very few better places to chill out and have a couple of cheeky pints in the late-afternoon. It's all terrifically reasonably priced too, and there's even Thai food available if you aren't still stuffed from Foxlow. I think if I was a better writer I'd try and throw in a dutch courage Wizard of Oz joke somewhere here, but i'm trying to focus on my Guinness.
Dinner
Buen Ayre (nearest tube is Bethnall Green)
Yes, dinner. And of course it's going to be steak. Not just steak, mind you, but if the whole parilla (wood burning slanted grill) is fired up, hit the parilladas; steak, morcilla, sausages, sweetbreads are all present and more than correct (get involved, this is no place for cowardly lions). Argentines are renowned for their ability to grill meats, and Buen Ayre is the best example I've found of the art outside of South America. Warning: you will get full, but you'll have a huge smile on your face. Possibly not an ideal place for vegetarians though.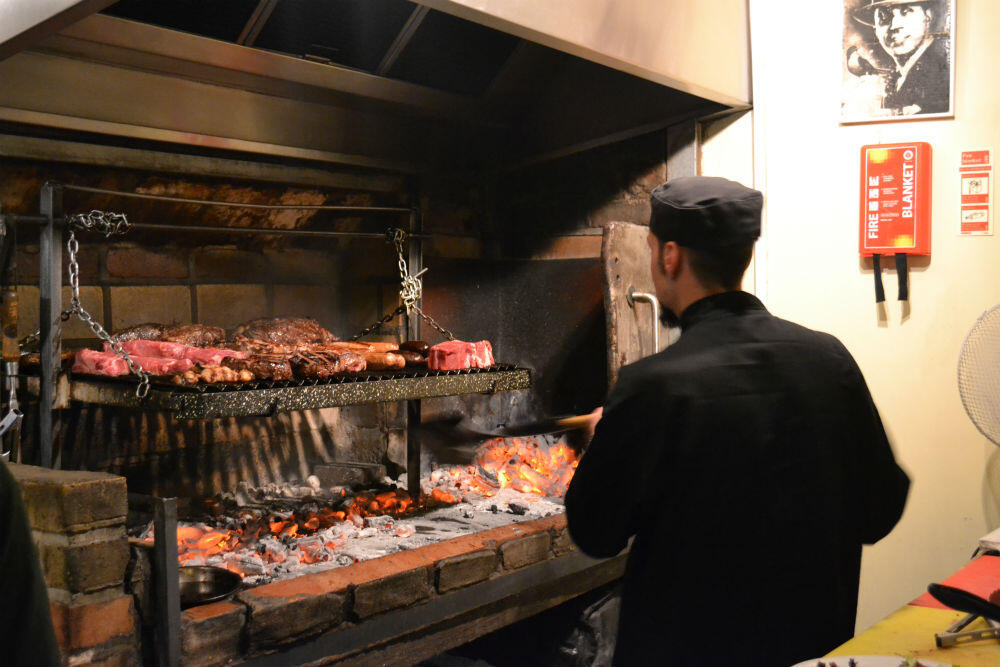 Cocktails
69 Colebrooke Row (nearest tube is Angel)
Technically this bar has no name, so it's just known by it's address. Being unnamed hasn't really hurt it though; consistently ranked as one of London's best cocktail spots since opening in 2009, the noir-y spot on an Angel back road might be the best place to finish off an evening away from the general bustle and pervasive-threat-of violence emanating from any number of vomit-flecked chain bars nearby. Although I'll never be as cool as a 50's italian filmstar, at least at this place I can tuck away a couple of Port Habanas and pretend Fellini is pitching 'La Dolce Vita' to Anita Ekberg at the next table. Assuming I've booked in advance of course.
And with that, I think my perfect London day comes to an all too abrupt end. Sated and tipsy, it's time to call it. I'm melting, melting, oh what a world….
*not in the way of 'popping out to buy a 300ft megayacht' won't put a dent in it, though. That'd be crazy. Although kind of awesome. But remember kids, Mo' Money, Mo' Problems (I think superman said that).