5010 Views
Spring is an ideal time to visit Prague: the weather is mild, the royal gardens are beginning to bloom, and the Easter markets are in full swing, selling delicate hand-painted eggs and whips. Whips? You read it right, whips.
Actually they are called pomlázka, willow twigs braided together and festooned with colorful ribbons—and they are for Czechs the predominant Easter symbol. Boys and men carry them as they roam from door to door on Easter (which is celebrated here on Monday) to gently "tap" women on the bum; doing so is said to bring these lucky ladies good health and beauty for the rest of the year. In return, the men are given shots of plum brandy and chocolate eggs. You probably won't see these Easter antics play out in central Prague, but if you're lucky enough to visit a small village on Easter you may catch a glimpse of this unusual folk ritual.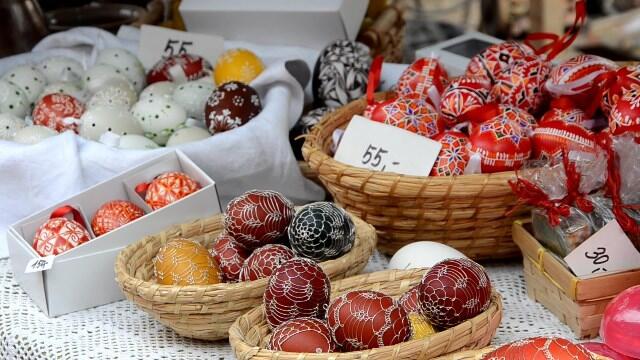 Here's how to best celebrate the Easter holiday in the Czech capital; though we know that you may or may not visit Prague right on Easter, a number of these activities—from concerts to castle trips—have no expiration date!
Visit the Prague Easter Markets
Easter in Prague Markets offers a festive combination of food and drink and the sale of painted eggs and pomlázka. Old Town Square is the liveliest with its program of Easter folk music and dance on the main stage throughout the duration of the market (Mar 3 – April 11). Republic Square (Mar 21 – Apr 12), Wenceslas Square (Mar 21 – Apr 12) and, more off the beaten path though worth the trip for its unique vendors, Peace Square (Mar 21 – Apr 6) also offer revelry and refreshment.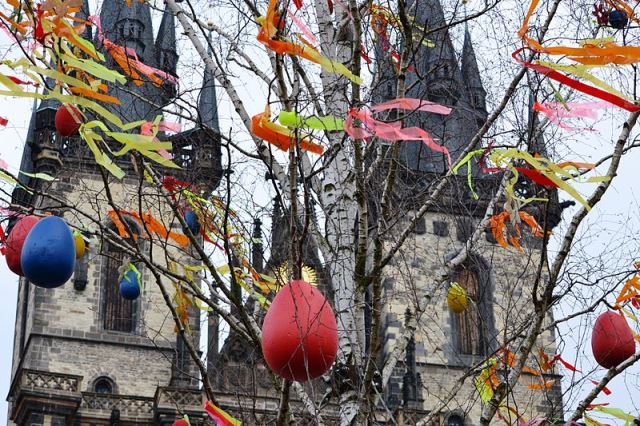 Try Some Traditional Easter Fare
While out and about at the Easter market, be sure to sample some of the traditional Czech Easter foods that also make an appearance at bakeries and restaurants this time of year. That includes roast lamb with a special parsley-heavy bread stuffing (nádivka), cakes baked into the shape of a lamb (beránek) and coated in chocolate icing, and a brioche-like bread (mazanec) that's topped with an egg glaze and almonds.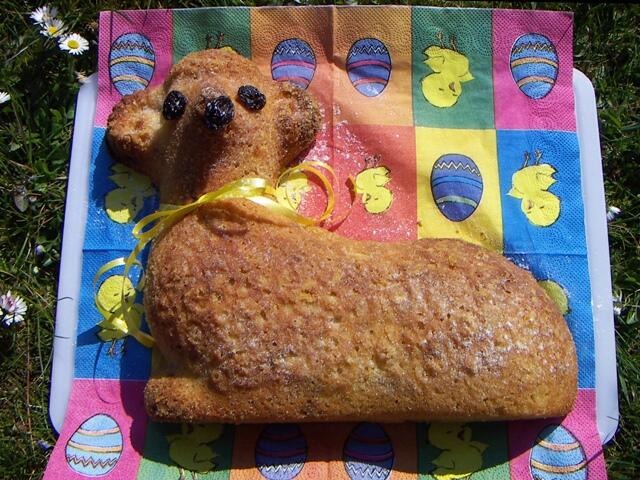 Enjoy Easter Brunch
Sunday brunch has become quite the big thing in Prague and, unlike cities like in New York where it's all about the Bloody Mary and recovering from a hangover, here brunch is a family-friendly event with activities for kids—and babysitting. A number of restaurants and hotels put out a lovely Easter Sunday brunch spread. See our post Where to Brunch in Prague in Style for a selection of the best.
See an Easter Concert
An Easter Sunday (April 5) mass will be sung at St. Nicholas Church, one of Prague's most stunning historic cathedrals, while Bach's Easter Cantatas will be performed by the Prague Symphony Orchestra at the Church of St. Simon and Jude on April 6. It's worth noting that spring is classical music season in Europe and the Prague Symphony Orchestra and Prague Philharmonia both begin their performance cycles in March.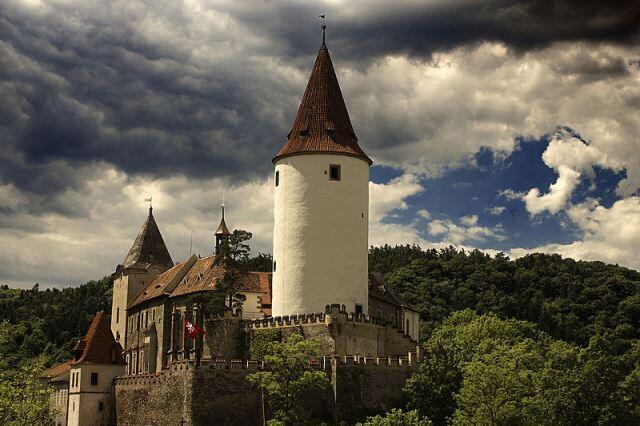 Spend Easter at a Castle
If you visit Prague in early spring, your trip will coincide with the reopening of the country's legendary castles, which come to life after winter hiatus usually during the last weekend in March. Some of them even offer special Easter programs with plenty of folksy fanfare and traditional food. One we can recommend that's an easy day trip from Prague is the gothic stunner Křivoklát Castle; Easter weekend will be celebrated there from April 4-6.