4058 Views
This post was originally published in 2015 and was updated in November, 2017.
Here at Eating Europe, we're proud to announce the launch of our new series of foodie travel guides for Amsterdam, Rome, Florence, London and Prague.
Whether you're just in Rome for 24 hours, or are spending a couple of weeks traveling around Italy, you're sure to want to see, do and eat the best that the city has to offer. Our Foodie Guide to Rome offers you insider's tips on how to make the most of your visit. We've gathered together our favorite attractions, restaurants, bars and places to stay in Rome, as well as our very own shortlist of not-to-be-missed food and drinks! And here is a sneak preview…
Essential Food to Try in Rome
Suppli' – This bite-sized snack is filled with mozzarella cheese surrounded by a mixture of risotto, egg and tomato sauce, which is then coated in breadcrumbs and deep-fried. Watch as the soft mozzarella becomes stringy between each bite. People used to say they resembled telephone lines, hence the name Suppli al telefono.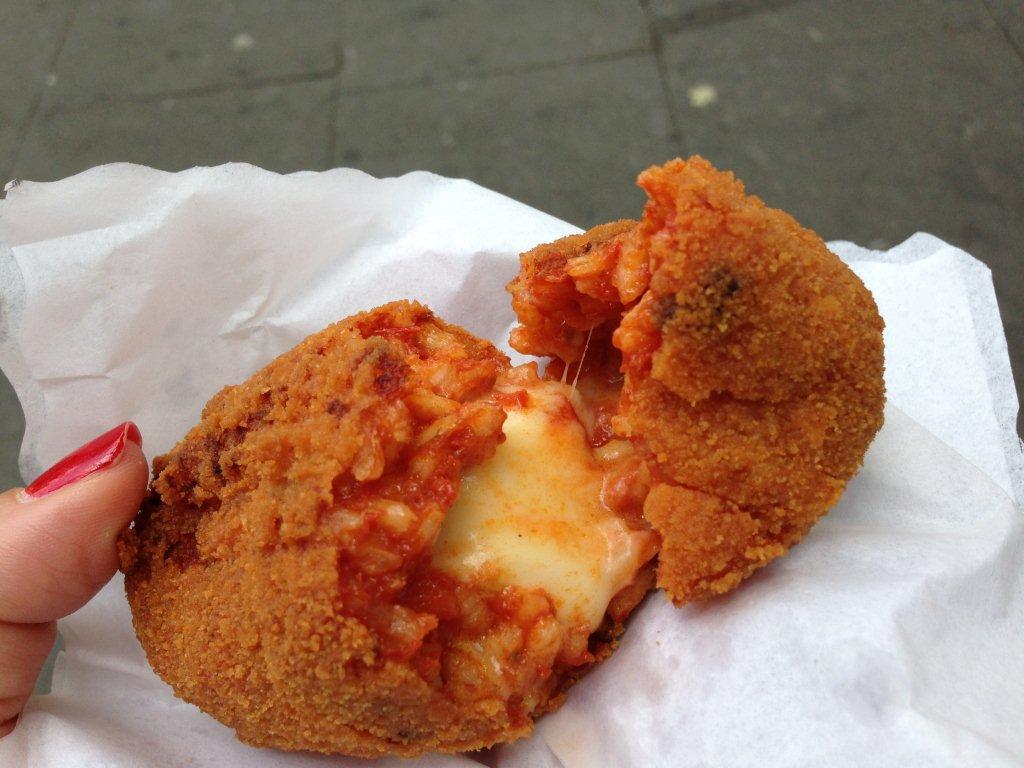 Cacio e Pepe – A spaghetti dish with olive oil, pecorino cheese and freshly ground black pepper. When cooking Cacio e Pepe, black pepper out of your normal shaker just won't do. For the spicy, flavorful taste that the dish deserves, freshly ground peppercorns are a must. Anthony Bourdain went crazy for this dish when he visited the locals-only restaurant Roma Sparita on his show "No Reservations."
Carciofi – Artichokes are so popular in Rome that there are not one, but two traditional methods of preparation. In the first, Carciofi alla Romana, the artichokes are slowly cooked in olive oil until they are soft. In Carciofi alla Giudia, the Jewish method, they are deep fried twice until the leaves become brown and crispy. Although artichokes are native to the Mediterranean area, most are now grown in Italy. The country is responsible for almost two-thirds of the world's artichoke production.
Gelato – Like ice cream, but richer, denser, and with a lower fat content. Legend has it that ancient Romans made the first gelato by adding fruit to snow from the mountains. It has evolved a great deal since then, and is now made mostly from milk, sugar, and other natural flavorings like fruit, nuts or chocolate.
Read about more essential food and drinks to try in Italy in our Foodie Guide!
* * * * * * * * * * * * * * * * * * * * * *
* * * * * * * * * * * * * * * * * * * * * *
Rome's Best Restaurants
Ai Marmi – For authentic roman-style pizza in the heart of bustling Trastevere.
Viale di Trastevere 53/57
+39 06 580 0919
Open: Thu – Mon 6.30 pm – 2 am; Tue 6.30 pm – 12 midnight
Flavio al Velavevodetto – Real cucina romana in a unique, historic setting deep in the Testaccio neighborhood.
Via di Monte Testaccio 97
+39 06 574 4194
ristorantevelavevodetto.it
Open: Daily 12.30 – 3 pm & 7.30 – 11.30 pm
Osteria der Belli – Roman classics, homemade pasta, fresh seafood and more!
Piazza Santa Apollonia 9
+39 06 580 3782
Open: Tue – Sun 12 noon – 3 pm & 7 – 11 pm
Il Sorpasso – Casual but cool, this is all-day dining, snacks or drinks in the Vatican area.
Via Properzio 31-33
+39 06 8902 4554
sorpasso.info
Open: Mon – Fri 7.30 am – 1 am; Sat 9 am – 1 am
Glass – With two Michelin stars, this is Rome fine dining at its best.
Vicolo de Cinque 58
+39 06 5833 5903
glass-restaurant.it
Open: Tue – Sun 7.30 – 11.30 pm
Read more about the best restaurants and cafes in Rome in our Foodie Guide.
Our Favorite Things to Do
Visit the monuments – The first thing anyone thinks about when they visit Rome are the infinite number historical monuments to visit in the time they have available. It's not always easy, and often not possible, because Rome truly has something special in every hidden corner. Besides trademark monuments such as the Colosseum, St Peter's Basilica, and the Spanish Steps, walk onto any of the beautiful piazzas and you will walk right into a Bernini fountain or an ancient obelisk. If you're spending a day at the Vatican museums, check out this guide to the best places to eat near the Vatican! And make sure you stop by the Trevi Fountain and wish for your next trip to Rome because, trust us, you will need it! Oh, and you're definitely going to want to take a stroll away from the tourist traps and check out the best food Rome has to offer, so read more about our authentic, off-the-beaten-path food tours here!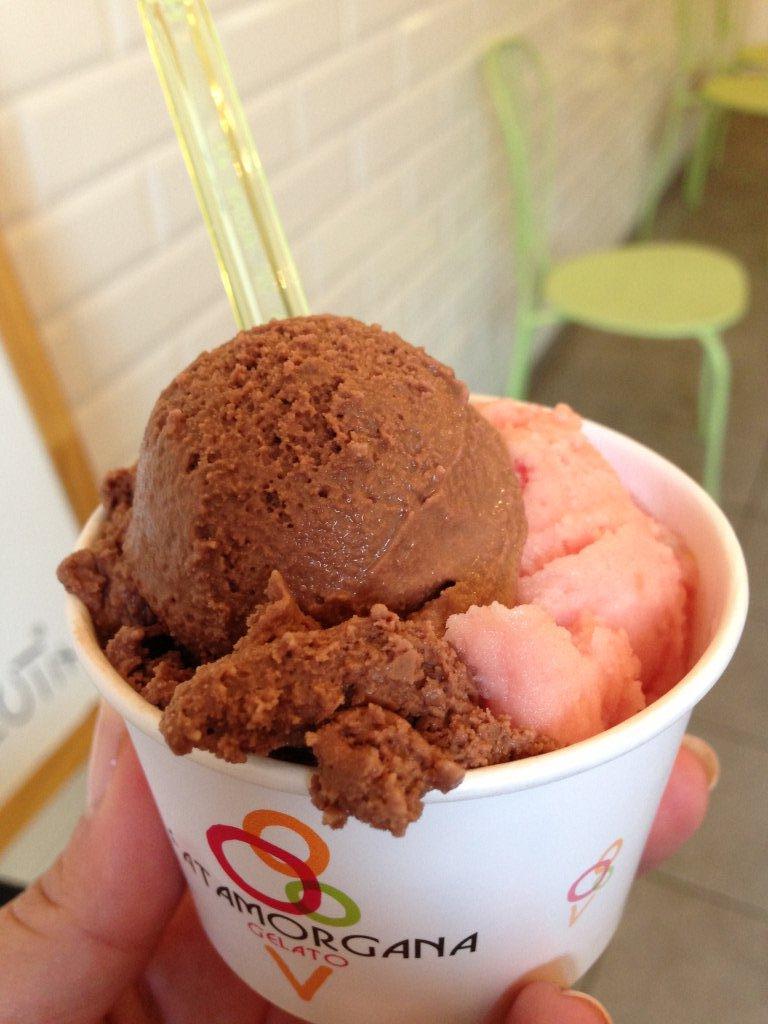 Eat gelato – Come rain or shine, there's always time for a quick gelato pit stop! Walk around the city and you are guaranteed to come across one of the best gelato shops in the city. But beware of the tourist traps. Make sure you know your real gelato from the fake stuff. You'll be glad you read that part of your guide book when you take the first bite of your true Italian gelato. Or try one of our Rome tours!
Take a walk in the park – The city of Rome has a lot to offer, but don't forget about its gorgeous parks. Rome's most famous park, Villa Borghese, is found right in the center of the city.  Above piazza del Popolo and all the way across historical center, the park is home to a world of people having picnics on the grass and around the ponds, rollerblading or cycling along the roads, and enjoying the beautiful Roman weather simply strolling along the footpaths.  Don't forget to walk out to the Pincho panoramic balcony, overlooking the entire historical center of Rome. One of the biggest parks in Rome is Villa Ada.  This is the richest park in terms of fauna. Not only does it house a number of different types of trees and plants, but it also offers a skating rink and areas with outdoor exercise equipment.
Read about more of our favorite things to do in Rome in our Foodie Guide.
Top Picks for Rome Hotels
Portrait Roma – This luxury boutique hotel is relatively new to Rome's 5-star hotel scene, but it has already made a lasting impression. It is located above the Salvatore Ferragamo shop, near the Spanish Steps and Via Condotti. The views from the rooms are amazing, as are the rooms themselves that delight in balancing comfort with black-and-white charm from the 1950s. Don't forget to grab a glass of wine on the terrace while you watch the evening sparkle of Rome.
Via Bocca di Leone, 23
+39 06 6938 0742
lungarnocollection.com
Prices start at €600 for a Portrait Studio
Suite Sistina – This hotel wins for being the sexiest on this list. With details such as round beds and bathtubs or a jacuzzi right in the room, the Suite Sistina can somehow pull these features off without being too much. And if such details weren't enough, the hotel adds extra flourishes like a sound system and plush throws for the bed.
Via Sistina, 55
+39 06 2036 8380
suitesistina.com
Rooms start at €170 per night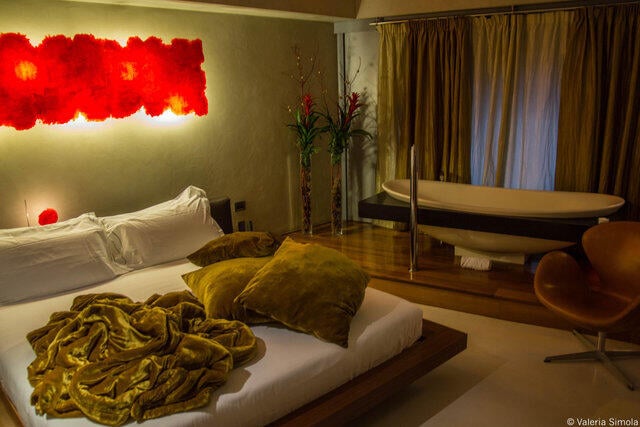 Hotel Delle Nazioni – If you're looking for a hotel that is right in the center of the action, this hotel is calling your name! Hotel Delle Nazioni is within walking distance of the Trevi Fountain, the Pantheon, and Piazza Navona. This hotel has an elegant yet modern vibe and breakfast is included. You won't find anything as beautiful, convenient and affordable as Hotel Delle Nazioni in this area.
Via Poli, 6
+39 06 6792441
hotel-dellenazioni-rome.com
Rooms start at €120 per night
Read about more of the best hotels in Rome in our Foodie Guide!