3257 Views
What was the last thing you did when you visited a new city? Explored the main sights? Visited a museum? Got on a hop-on-hop-off bus? Ate at all the latest hotspots? But what if there could be a whole other way to see a city… And really get to know its streets and its people? Street art is often an overlooked part of a city's culture, and in this post I'll take you past some of the best pieces of Street art in London. So on your next visit, you'll have a whole new world to explore!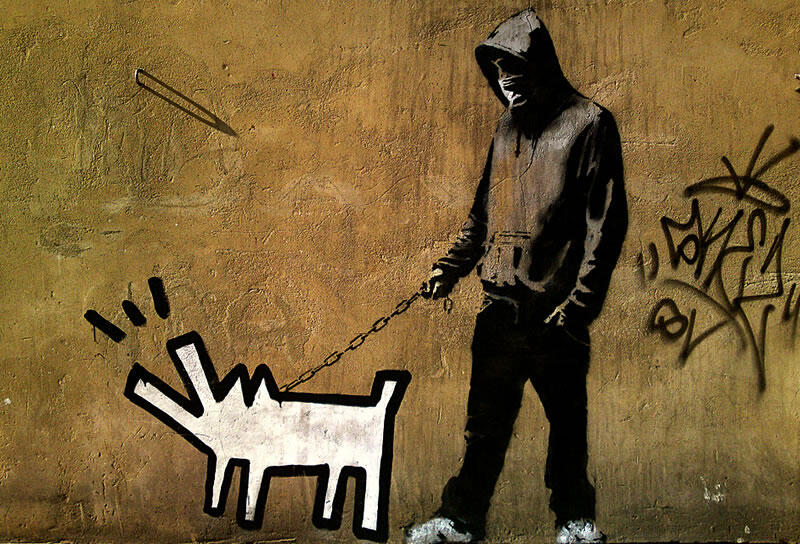 History of Street Art in London
London is one of the world's best places to see street art, and artists come from far and wide in order to paint its walls. Street art developed in the 1990s and is still, for the most part, not commissioned or requested, so it is criminal and illegal.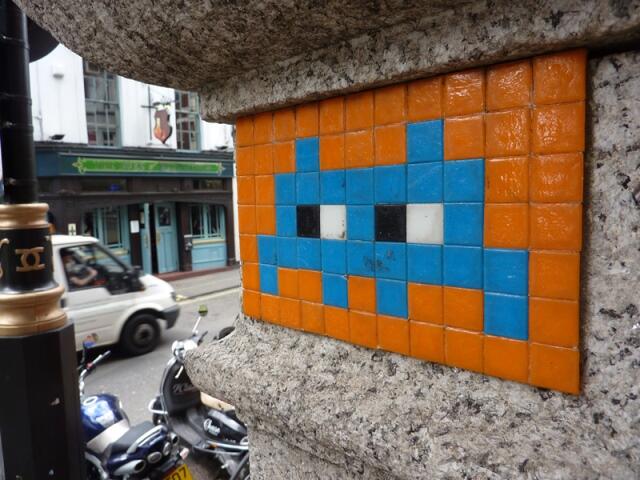 In London there are, however, some places around which street artists gather, and it seems that the councils have given up on taking the works down. Not only because it's a game you can never quite win, but also because they see the amount of tourists that flock to these areas to check the works out.
Different Types of Street Art
Like any type of art, street art comes in many different forms. You can find wall-covering murals, but also small typography, stencils and tags. You've probably seen some recognizable characters and posters or stencils from certain artists in big cities. But street art can also come in the form of stickers, wheat paste, and even complete installations.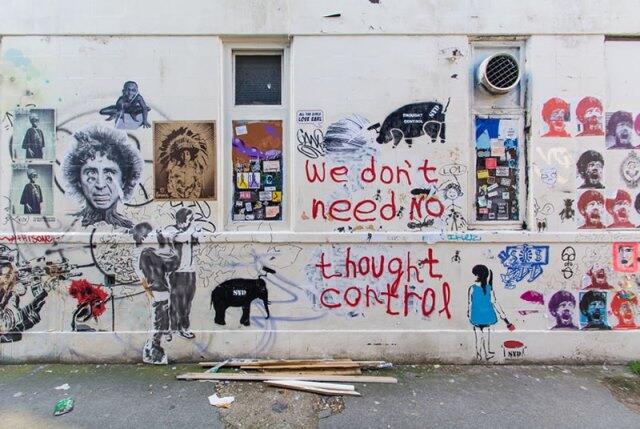 If you start paying attention, I'm sure you can find an example of all of them around London. Let us take you to a couple of famous ones in the city…
Street Art in the East End of London
If you ask anyone where to find street art in London, you'll probably get pointed into the direction of Shoreditch, Brick Lane and Spitalfields in the East End. And this is a great place to start!
In this area of London, you will find anything from a variety of stencils and posters to bigger murals and traditional graffiti pieces. From Old Street station, you can walk all the way down Great Eastern Street towards Brick Lane. Make sure to also have a quick peek into Rivington Street, Curtain Road and Redchurch Street on your way. Have a look at the walls by Village Underground (Great Eastern Street / Hollywell Lane), including the commercial wall that's run by the people of End of the Line.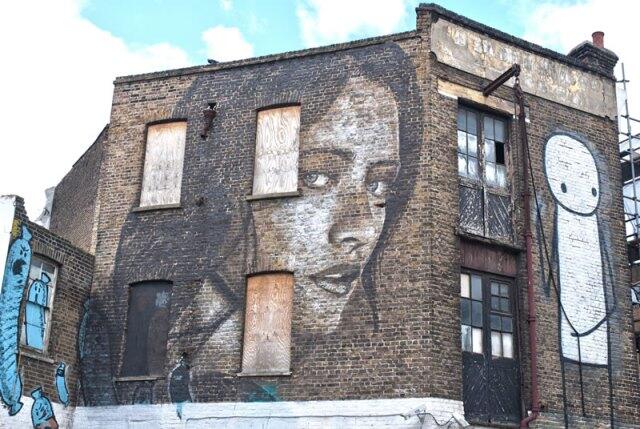 Spitalfields and Brick Lane itself are literally covered in art. Don't miss the Old Truman Brewery area. Other streets worth checking out are Sclater Street, Fournier Street and Fashion Street. Of course there are many more little side streets filled with art, so make sure to take a day out and explore!
If you take the East End Food Tour with us, you will also see a couple of famous pieces of street art in the East End of London!
Street Art in Soho
While most of the street art in London centers around the East End, in other parts of the city you can still find some great works, be it outside on the walls or inside the galleries.
Seven Noses of Soho
Most famous in Soho are probably the "Seven Noses of Soho". This artistic installation can be found on several buildings, but you'll have to know where. The noses are a reproduction of the nose of artist Rick Buckley and were installed in 1997 as a criticism of the many CCTV cameras placed throughout the city. Initially, about 35 were attached to buildings such as the National Gallery and Tate Britain, but now only about 10 survive.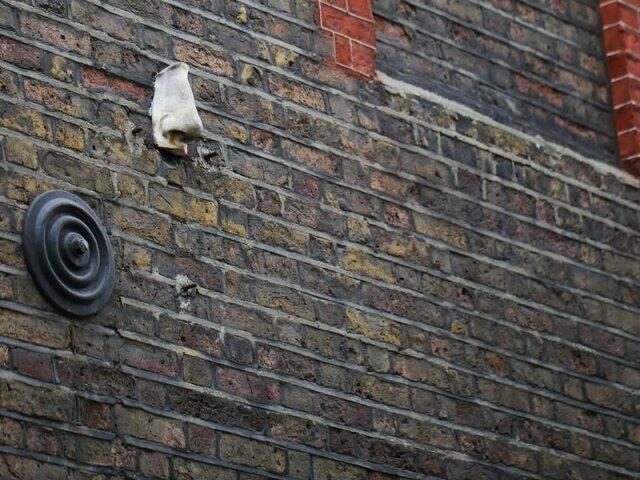 Spot the seven noses of Soho on our Twilight Soho Food Tour!
Lazarides Gallery
Street art entrepreneur Steve Lazarides has two London galleries, as well as one in Newcastle. Lazarides is there for the serious collector and houses big names like "Invader". While it's great for a peek, if you have less money to spend, you'll be probably better off visiting his other gallery, The Outsiders, in Greel Street. They specialize in exhibitions by up-and-coming talent and offer limited edition prints, studies and books.
 11 Rathbone Place, W1T 1HR, London
+44 (0)20 7636 5443
lazinc.com
Open: Tue – Sat 11 am – 7 pm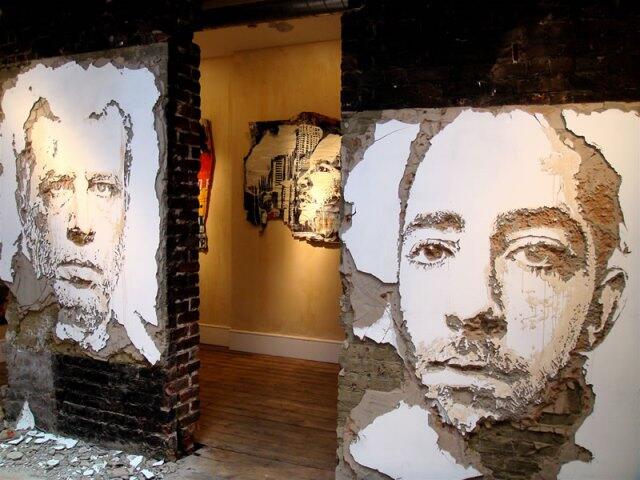 Black Rat Projects
Black Rat Projects launched in 2007 in a converted railway arch in Shoreditch, but can now be found in Soho. Transitioning their art from the street into the gallery, Black Rat shows you not only great art works, but also an engaging program of activities, from launch events to installations and workshops. Through these activities, you get a good glimpse into the world of street art and the artists.
 15 Bateman St, W1D 3AQ, London
+44 (0)207 613 7200
blackratprojects.com
Open: Mon – Fri 10 am – 6 pm
Whether you're a fan or not, everyone has their own opinion of street art these days. And there is no doubt that it's become an unmissable part of big cities, especially London. Spotting street art is a fun way to get to know the city, as you'll explore on foot and turn into alleyways and streets that you otherwise might not have stumbled upon.
Street artists can teach us the importance of stepping out of your comfort zone and experiencing something new in your life, as well as to question everything you see, especially when it's called "art". They show us that there is always room for improvement and growth with their works that keep appearing, being altered and fade away. I hope that the next time you visit London, you will look at her with fresh eyes. And let me know if you've discovered an incredible piece of art that you have never seen before!