3889 Views
If London has a reputation for any kind of weather, it's rain. So it should come as no surprise to anyone that there is plenty to do in the city when the heavens open. Here are some of the best things to do on a rainy day in the UK's capital.
Visit a Museum
Starting off with an obvious one, London has some of the finest museums in the world including the Natural History Museum, Victoria and Albert, Science Museum and the world-famous British Museum. What makes these attractions even more attractive is the fact that they are all free to visit. We'd recommend not trying to do more than two in a day; there is so much to see that it really is worth taking your time. The great museums of London are not just limited to those known around the world; there are other great smaller places to visit such as Sir John Soane's Museum and Leighton House, although these are usually not free.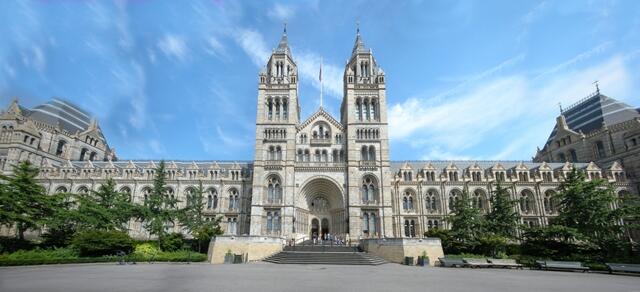 Take in Afternoon Tea
When it comes to British tradition, Afternoon Tea has to rank up there with a stiff upper lip attitude and avoiding eye contact on the Tube (although I hotly refute the latter!). London is full of fantastic places to enjoy a scone, sandwich, cake and tea from small cafes to the grandest of hotels. Some of the better known places include Fortnum and Mason, Claridge's, The Savoy and The Ritz, although for me the finest in the city has to be at the incredibly traditional and classy Milestone Hotel. You have to pay for it, but you won't be disappointed, and the most of British of venues makes it ever more cosy when it's pouring down outside. (For more suggestions for "quirky" afternoon teas in London, read our blog post.)
Shop in a Covered Market
It sometimes seems in London as though there are markets around every corner. The likes of Spitalfields, Camden and Borough markets may be among the best known, but there are plenty of smaller ones that make for great shopping and are covered to protect from the rain so they can be enjoyed in any weather. We'd recommend Covent Garden for some fun out of the rain as you can catch buskers, shop and enjoy delicious food. Greenwich is also a great place to go if you're after something a little less busy. If you're setting out in the rain, though, just have a quick look for what's on around you before you head out; there's bound to be a market close by.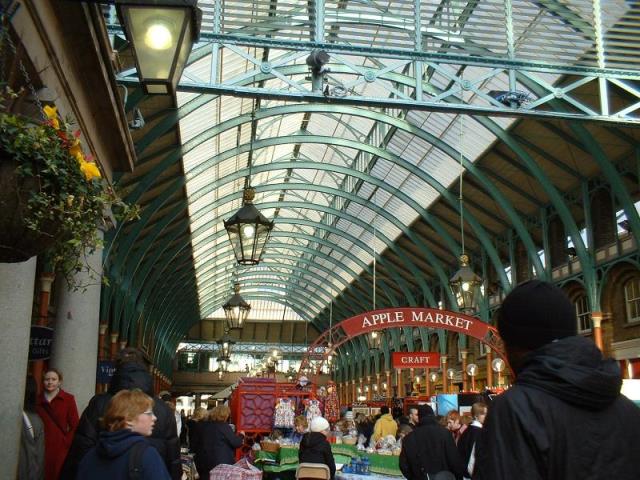 Play
a Round of
Golf
Right, before you start thinking that this is the last thing you'd want to be doing in the rain, let me explain. Urban golf is a craze that's taking London by storm at the moment: it's golf, but without the walking, weather, or lost balls. The golfing simulators are available for hire in two venues, and you can play out of the rain while enjoying a bite to eat and a cold drink. Urban Golf operates in Soho and Farringdon; make sure to book in advance and check out the offers online before you do.
Catch a Movie
Seeing a film at the cinema is always a nice experience, especially on a rainy day, but in London you can make it that little bit more special by heading to one of the city's fantastic independent cinemas. We'd recommend Hackney Picturehouse, the Curzon Soho, Screen on the Green in Islington, or one of the fantastic Everyman venues. Expect smaller theatres and a much nicer selection of food and drink than your usual Odeon or Cineworld.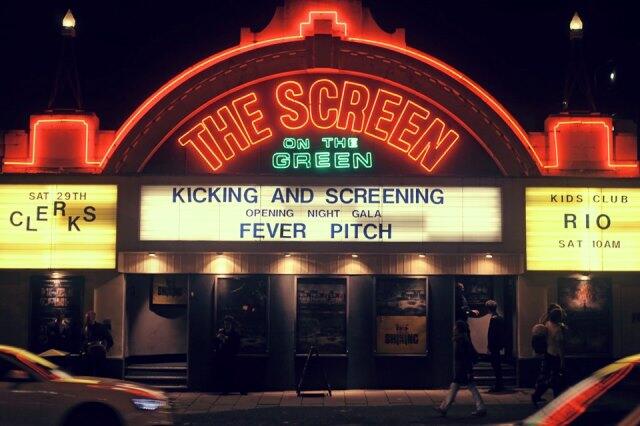 Visit a Pub
Ok, so this last one is hardly innovative or different, but there really are few places better to be in London than a pub when it's cold, grey, and rainy outside. Many of London's public houses still retain the character and atmosphere from when they were built hundreds of years ago, and it won't take much searching to find one with a roaring fire and great ales on tap. If you're traveling with someone and need to justify a day in the pubs, then do some research and visit those with a rich history such as The Freemasons Arms, where the Football Association was founded, The Old Bell, designed by Sir Christopher Wren, or The Lamb and Flag, where Charles Dickens used to frequent.
As we mentioned at the start, London is a city that doesn't lack activities for wet days or evenings, and our suggestions are just a small sample of the many things you could get up to. Let us know if you have anything specific you like doing in London when it rains, or if you think there are better activities we have missed out. We don't like getting wet either!