8651 Views
Vegetarianism is more and more common nowadays. Personal beliefs, diets, health. Many people are not convinced that meat is as good as we once thought. Many are slowly eliminating it from daily eating. From being a very niche thing, vegetarianism and veganism are nowadays an important reality. For example, if once used to be really hard to find entirely vegan and vegetarian restaurants in Rome, there are now many that are all green. Through careful research, I have come across a number of restaurants focused on cooking biological products, serving a wide variety of dishes. And these are my favorites!
Note: This post was originally published in 2013 and updated for accuracy in September 2020.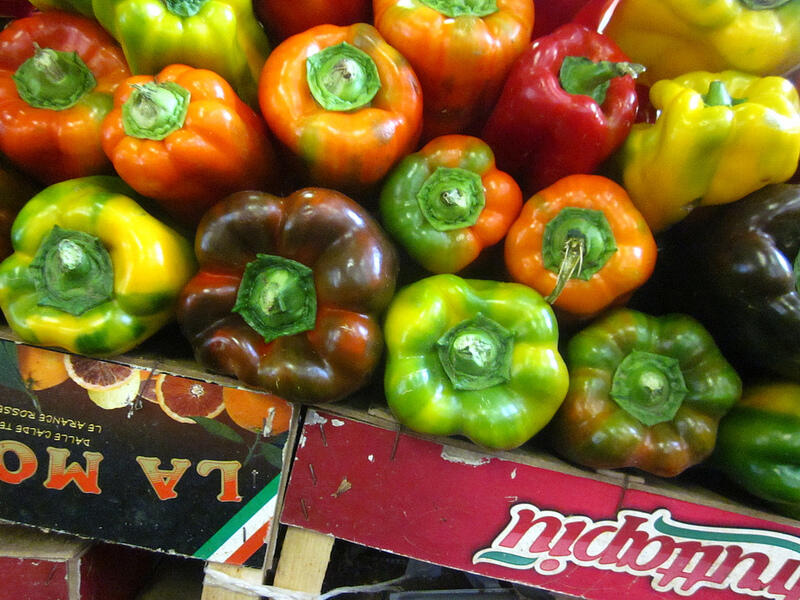 Mater Terrae is surely the most amazing vegetarian restaurant in Rome. Why? Well, firstly it's on the rooftop of one of the most exclusive hotels of the Eternal City. Secondly, the award-winning chef is committed to providing organic vegetarian dishes. In addition, the view over Rome is simply breathtaking. This is definitely the place to go to feel both fabulous and fit.
First of all, you must like cats. If you're ok with that, then you're in good hands. Inspired by the success of Japanese Neko Cafes, Romeow is Rome's first-ever Cat Café. Strictly seasonal, with an eye to Gluten-Free needs, this refined vegan restaurant always ensures its guests a new and complete experience.  Here you'll get an entirely vegan menu, fantastic artisan beers, and organic wines. Everything you'll eat and drink comes from the farms around the city. If you can, go by bike. Why? You'll get 10% off!
Food for the mind and for the body. Bibliothè is a unique club in the heart of Rome, between Piazza Venezia and Largo Argentina, based on ancient vegetarian Indian dishes. The club joins this traditional cuisine with a variety of cultural activities. Courses, conferences, and events (Indian dance, natural vegetarian cuisine, Indian martial arts, yoga, etc.). At lunchtime, you will be able to taste the delicious vegetarian dishes. They are all made with all kinds of cereal, legumes, and fresh seasonal products. In the afternoon you can sit down for some aromatic Indian tea, and pair them with mouth-watering Anglo-Indian desserts.
An intimate gluten-free, vegetarian, and vegan-friendly bar/bookshop. Gluten-free chocolate cookies, hot chocolates, and cappuccinos made with soy milk. Biological teas and infusions, and a small array of vegan desserts (try the mini wine doughnuts!). Also serves vegan and biological savory tarts.
After over thirty years of excellent cuisine, accompanied by the love of art, music, and colors, Il Margutta is a Roman institution. This classy vegetarian restaurant is located on the famous Via Margutta, home to some of the greatest art galleries in Rome. "Vegetarian food is based on an act of love towards oneself and all other living things". It is this philosophy that has made this vegetarian restaurant well known and loved since 1979.  They offer a delicious menu, buffet-style lunches, and a number of brunch options for the late risers.
The name (Ma va? stands for – Really? Seriously?) was a guaranteed success. In fact, this cozy vegan restaurant is a safe haven for every Roman who loves greens. Close to the Vatican Museum, it has an open-view kitchen where you can see the preparation of the dishes. The chef takes special care of those with food intolerances, and small pets are welcome. If available, the lentils-balls with porcini mushrooms and peas are to die for.
Above all, don't forget that if you're vegetarian, there are plenty of options for you in "regular restaurants" too. Any pizza or pasta with no meat, for instance, classic Margherita or Spaghetti Aglio e Olio are always available. And, remember to ask your waiter what's the off-the-menu specials. Often recipes with seasonal vegetables are not in the base menù.
In conclusion, I hope you found this list of the best vegan and vegetarian restaurants in Rome. And, if you want to try some great local food, and visit fresh local markets, we offer some amazing Food tours, for vegetarians and non!