While beer is king, there are plenty of fantastic bars in Prague where you'll be able to taste some of the finest Czech wine. The Czech Republic has a long h...
Exclusive Content
Subscribe to receive the very best Eating Europe advice in your inbox!
Food in Prague
Hungry? Got the travel bug? Combine the two this summer and check out some of Europe's hottest food festivals, from Bordeaux to Budapest and beyond. Here are...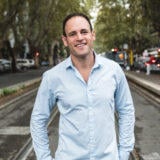 by Kenneth Dunn
true
Get the best advice and offers on Eating Europe tours
Subscribe to our newsletter for exclusive offers, discounts and the best in food and travel advice across Europe