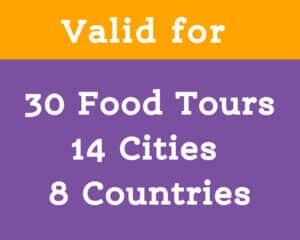 Choose Your Favorite City.  Wherever you choose, Gift Cards can be redeemed in any city and on any of our food tours.
Select ANY Value. Select one of the amounts or enter your desired gift card value.
Fully Transferable. The value can be transferred at any time – full or partial amounts.
Redeemable for 2 Years on any Eating Europe Tour in Rome, Paris, London, Florence, Lisbon, Amsterdam, Porto, Prague, Berlin, Naples, Venice, Athens, Milan, Palermo.
Average tour cost is ~€89 per person. Gift Cards can't be combined with other promo codes.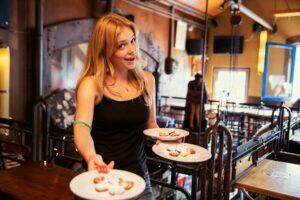 We can't wait to Eat The City with you!