Experience Prague's history and cuisine like a local.
Explore Prague's medieval history and its culinary traditions through its delicious cuisine and the artisans who make it. Pair local favorite dishes with famous Czech beers while discovering the centuries old history and culture of this fascinating and mysterious destination!
Dine in the same cafe as Albert Einstein and meet the local vendors keeping the city's food traditions alive, on this 4-hour adventure that explores the history of Prague through its cuisine.
Looking for a special activity for your company, family or friends? Our private food tours will take you off the beaten path and immerse you in local history and culture. Enjoy mouth-watering food tastings set...
Get insider tips before you go! View our short list of not-to-be-missed food & drinks!
Meet Your Local Prague Tour Guides
Explore the history of Prague and enjoy delicious food with a friendly local tour guide.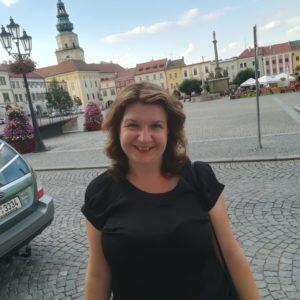 Eva
I was born and raised in Prague
My favorite dish is traditional kuba - a bit of a forgotten dish with barley and forest mushroom
For a great view with beer or goulash, go to Strahov Monastery and St. Norbert Brewery - it's central but quiet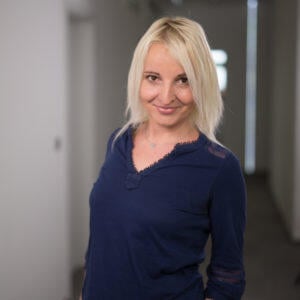 Helena
Originally from Slovakia, I've been living in Prague for over a decade now
My favorite food is potato dumplings stuffed with pork meet and cabbage on the side
Go to Nový Svět - a hidden area around Prague castle...where you immediately feel like the time stands still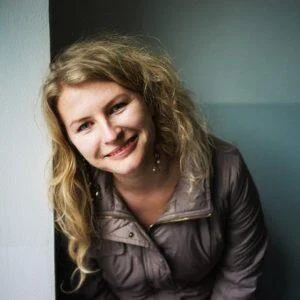 Petra
I grew up in Kladno, an industrial town half an hour from Prague
My favorite food is chocolate - I'm a chocolate addict!
Visit the river and the islands, mainly Kampa, Petřín orchards and Vyšehrad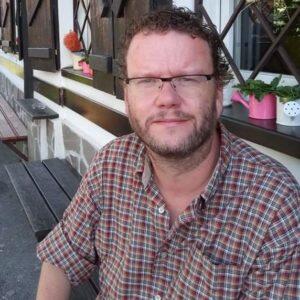 Mike
Born in the UK but have lived in Prague for over 30 years
Go to Restaurant U Bansethů for the duck and dumplings!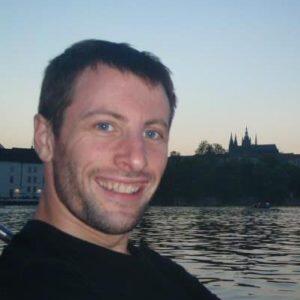 Neil
From Scotland, I've lived in Prague since 2011
My favorite Czech food is Svickova or old style bohemian venison goulash
Relax at the Vysehrad away from all the tourist traps for amazing views!
Read Our Reviews
Some Travelers Say We Have The Best Food Tours In Prague.
---
The Czech Republic is referred to as the Heart of Europe due to its central location. And Prague is the heart of the Czech Republic.
The city of Prague is a magical place where legends & fairy tales come to life. This magnificent city has mesmerized travelers for generations with its intoxicating blend of stunning architecture. But if there's one aspect of Prague you should make it your mission to enjoy, it's the Prague culinary scene! Step off the tourist path, avoid the tourist traps (Trdelník, we're looking at you!) and get to know Prague the best way we can think of: through it's food! 
Our Prague food tours will help you to experience everything from Prague's famous meats to freshly baked gingerbread, and the BEST Czech beer & wine! Our entertaining local Prague food tour guides will regale you with stories, fascinating history, and provide you with a unique glimpse into the best part of Czech life, the food and beer of course! 
You will stroll the historic city center and visit several local restaurants, breweries and bistros where you will taste the best authentic meals Czech cuisine has to offer – all from local producers. Not only will you satisfy your appetite, but your local Prague food tour guide will satiate your hunger for the cultural tidbits of the area so that you can really learn about local life in Prague.
Join us for this delicious food tour in Prague for traditional dishes, thirst quenching beers and entertaining stories!
Q: Do the tours accommodate vegetarian or gluten-free diets?
A: All of our food tours are vegetarian friendly. However, it may not always be possible to serve vegan, gluten-free, or kosher foods at many tour stops. Please notify us of any dietary restrictions upon booking so we can try to accommodate your needs.
Q: What's included in the price of the food tour?
A: All food and drinks are included in the price you pay for the tour. Some tours may have the option to upgrade to a more luxurious drink package.
Q: Do you tip in Prague?
A: A gratuity service charge is generally included in your bill. Additional tips are discretionary and not required, though a 5-10% tip is appreciated.
Q: What is Eating Europe's cancellation policy?
A: Private tours can be cancelled and fully refunded up to 7 days before tour departure.  Small group tours can be cancelled and refunded up to 24 hours before tour departure. See our complete cancellation policy here.