4235 Views
Sure you came for the beer, but Czech wine is nothing to scoff at. In recent years it, too, has become a source of national pride. 96% of Czech vineyards are located in Moravia, and it is wine from this region that most Prague wine bars will serve, although Mělník and Litoměřice are 2 significant wine-growing regions in Bohemia that are highly worth a day trip for the true wine enthusiast.
We chose these Prague wine bars not only for their central location but for their devotion to jakostní víno (quality wine), made from grapes grown in a single region. Watch out for stolní víno (table wine): a hangover-inducing wine produced from grapes originating from any EU country!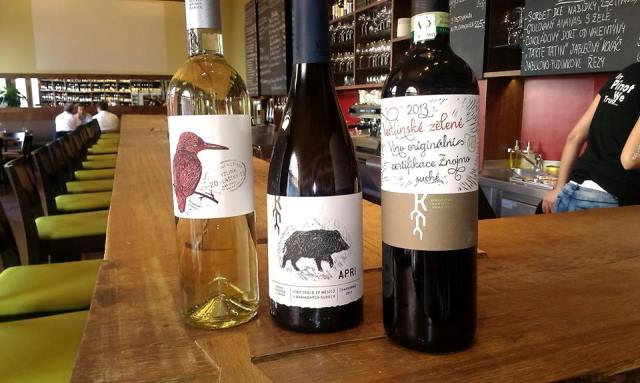 Vinograf
Vinograf is among our favorites for their ultra-knowledgeable and friendly staff. With a location on each side of the river, there is just no excuse not to stop in for a glass of small-batch Moravian or Bohemian wine—you'll find close to 200 domestic vintages here—and one of their delectable cheese boards.
Malý (Small) Vinograf
Míšeňská 8, Prague 1
+420 604 705 730
vinograf.cz
Open: Mon – Sat 4 pm – 12 midnight; Sun 2 pm – 10 pm
Velký (Large) Vinograf
Senovážné nám. 23, Prague 1
+420 224 142 050
vinograf.cz
Open: Mon – Sat 11.30 am – 12 midnight
Red Pif
A modern-design restaurant, wine bar, and shop specializing in organic and biodynamic wines from France, Slovenia, and the Czech Republic that pair perfectly with the rustic fare (try the roasted guinea fowl) coming out of the kitchen. Here there is no overwhelming wine list; each vintage is personally chosen for you according to mood or meal.
Betlémská 9, Prague 1
+420 222 232 086
www.redpif.cz
Open: Mon – Sun 11 am – 11 pm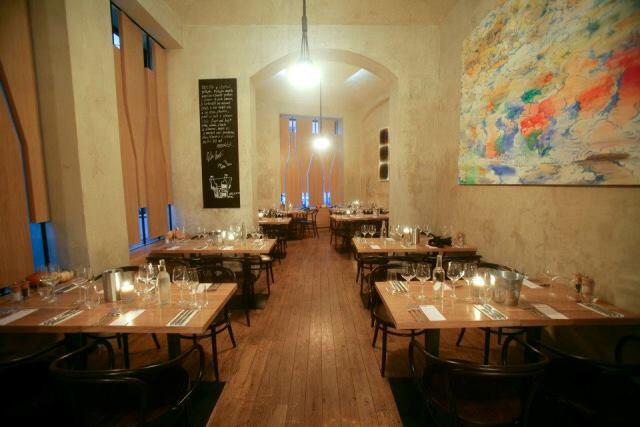 Veltlin
Veltlin in Prague's trendy Karlín district is worth the short tram ride from the center. Offering select wines from the "authentists," a group of small regional Czech vintners who use traditional wine-making methods; this means that no pesticides are used on their vineyards or sulfites in their wine. The bright, airy space and pleasant service makes Veltlin an absolute must for wine lovers.
Křižíkova 488/115, Prague 8
+420 777 082 316
veltlin.cz
Open: Mon – Fri 3 pm – 10 pm; Sat 4 pm – 10 pm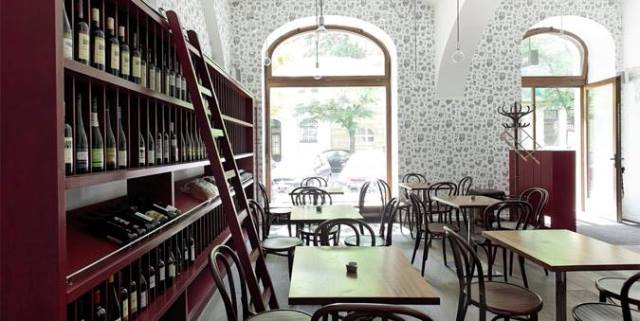 Cellarius
Billing itself as "Prague's Oldest Wine Bar" Cellarius gets points for its amazing location: Lucerna Pasáž, known for its grand Art Nouveau architecture and associations with the family of Czech president Václav Havel, its former owners. Choose from a wide selection of Moravian and imported wines to be enjoyed with Czech-made country pâté or salami. We highly suggest the cafe seating just outside the shop—it is practically beneath the legendary David Černý horse statue that is featured on our tour!
Pasáž Lucerna
Štěpánská 61, Prague 1
+420 224 210 979
cellarius.cz/vinoteka-lucerna
Open: Mon – Fri 9.30 am – 9 pm; Sat 11 am – 8 pm; Sun 1 pm – 7 pm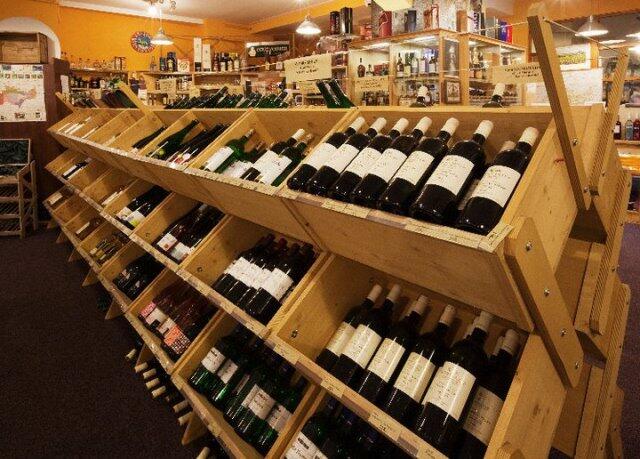 Tempo Allegro
This intimate wine bar and shop is nestled on charming Karoliny Světlé Street, itself a bit of a foodie haven with a number of stand-out cocktails bars (Hemingways), restaurants (famed veggie restaurant Lehka Hlava) and cafes (Bistro & Obchod No. 19) to be found in the area. A truly interesting mix of Italian and Czech wines (we particularly enjoyed the nice collection of whites and rosés) and a variety of antipasti nibbles.
Karolíny Světlé 24, Prague 1
+420 778 031 889
tempoallegro.cz
Open: Mon – Thu 11.30 am – 10 pm; Fri 11.30 am – 12 midnight; Sat 1 pm – 12 midnight; Sun 5 pm – 10 pm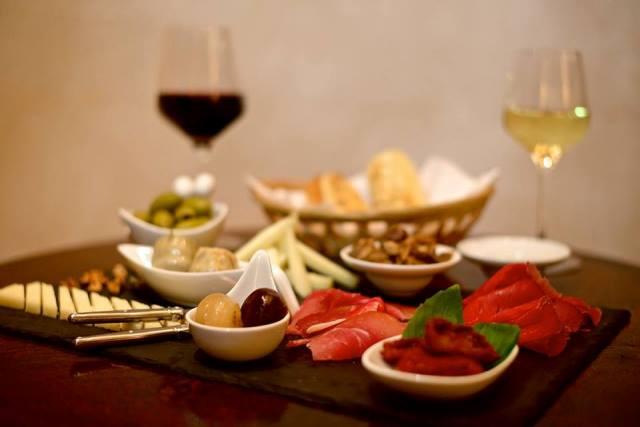 Den Noc
The newly opened Den Noc—the name is a combination of the Czech words "den" (day) and "noc" (night)—is, in our humble opinion, the best kind of place on earth: by day it serves up Prague's widest selection of gourmet pancakes, big stacks of both sweet and savory varieties, and by night it's a stylish wine bar, pouring Moravian wines that have been carefully selected by the husband-wife owners.
Templová 7, Prague 1
+420 775 697 733
dennoc.cz
Open: Tue – Fri 8.30 am – 3 pm; Sat 10 am – 4 pm (cafe); Tue – Sat 4 pm – 10 pm (bar)