Immerse yourself in history and local cuisine on our authentic Naples, Italy food tours.
Wander the cobblestone streets of old Napoli's historic neighbourhoods, and taste the iconic dishes that make Naples the most charming destination for food lovers like you. Experience Naples like a local, and hear the stories behind the cuisine from the artisans themselves.
Read Our Reviews
Some Travelers Say We Have The Best Food Tours In Naples
The Ultimate Neapolitan Food and Pizza Tour in Naples with Private Rooftop Dining and Breathtaking Views.
Looking for an exclusive activity for your company, family or friends? Our private food tours in Naples, Italy will take you off the beaten path and immerse you in local history and culture. A friendly...
Looking for a more exclusive experience? Check out our private Naples Food Tours!
Meet Your Local Naples Tour Guides
Explore the history of Italy and enjoy delicious food with a friendly Naples tour guide.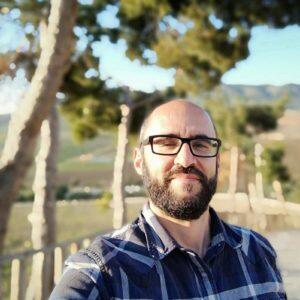 Aldo
Born and raised in Naples!
My favorite food is my grandma's lasagna
In Naples, eat a pizza in a restaurant with a view of Mount Vesuvius
Valeria
I've been living under Mount Vesuvius all my life!
My family and I love to be around a set table. Pasta ''Genovese style'' is my favorite food!
For a wonderful experience in Naples, I recommend that you "breathe in" the city, the atmosphere there, and enjoy the living theater around you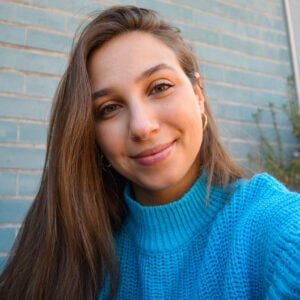 Alessandra
Born and raised in Naples!
My favorite dish is Friarielli, a delicious local green!
I enjoy strolling around the city center and getting lost in the narrow alleyways of Naples.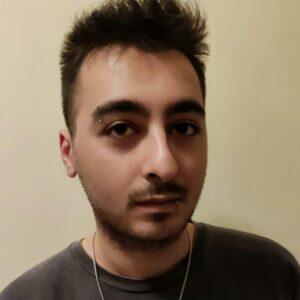 Fabrizio
Proudly born and raised in Naples
My favourite dish is, of course, traditional napolitan pizza!
My favorite thing to do in Naples is to have a drink in the historic center and meet new crazy people!
There is no city that loves food more than Naples! And no history that is more intertwined with its cuisine.
Welcome to Italy's romantic and gritty city of Naples! This spectacular region of Italy boasts dynamic city life, ancient history and breathtaking views of Mount Vesuvius and the Mediterranean from charming hilltop towns. 
Our Naples food tours, provide you with a unique experience on Neapolitan culture through the lens of its most iconic street foods with this guided food tour through the Naples historic center. On our Naples food tours you will discover the flavors of this city and leave armed with tips for the best restaurants and cafes to try in town as you continue your exploration on your own. 
With our local food tour guides, you'll savor authentic Neapolitan bites such as frittata di pasta and zucchini flowers while you learn about southern Italian cuisine as you stroll amid city sights.
It's the perfect city introduction for food lovers and sightseers alike. You'll have the opportunity to visit different areas of Napoli: the very popular Rione Sanità, the local market, the historic center, and the Decumani area. Our local Naples food tour guides will walk you through streets that are a living part of the city's history, where every building and street has a unique story to tell.  
Our local food tour guides will take you far away from the usual tourist traps to meet the historic producers and local vendors, whose delicacies you will taste whilst you learn about the history of their products and the techniques involved in their production and conservation. Dodge the crowds with a local, where our guide will provide you with an authentic experience of the Napoli food! 
We are confident that by taking our Naples food tour, you will be full in mind, body, and stomach of all things beautiful Napoli has to offer!
Frequently Asked Questions
Do the tours accommodate vegetarian or gluten-free diets?
All of our food tours are vegetarian friendly. However, it may not always be possible to serve vegan, gluten-free, or kosher foods at many tour stops. Please notify us of any dietary restrictions upon booking so we can try to accommodate your needs.
What's included in the price of the food tour?
All food and drinks are included in the price you pay for the tour. Some tours may have the option to upgrade to a more luxurious drink package.
Do you tip in Naples?
A gratuity service charge is generally included in your bill. Additional tips are discretionary and not required, though a 5-10% tip is appreciated.
I'm traveling alone. Do you offer single tickets or just group sales?
We love welcoming solo travelers! All of our tours are open to individual guests.
What is Eating Europe's cancellation policy?
Private tours can be cancelled and fully refunded up to 7 days before tour departure. 
Small group tours can be cancelled and refunded up to 24 hours before tour departure. See our complete cancellation policy here.
The Tastiest Food Tours in Naples