Explore London's diverse neighbourhoods and best local cuisine.
Experience London's secret culinary destinations locals love. Get off the beaten path with your fun expert guide, and visit pubs, markets, bakeries, and eateries beloved by Londoners.
Get insider tips before you go! View our short list of not-to-be-missed food & drinks!
Meet Your Local London Tour Guides
One of our London food tour guides will show you the very best the city has to offer.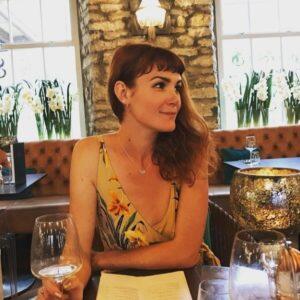 Lauren
My grandparents grew up in the east end, so although I was born in Essex , my roots are here
Well worth heading to a local pub- my favourite is The Hemingford Arms, where you can eat delicious Thai food whilst listening a traditional Irish music session
Rather than paying to just go up The Shard, book a table at the bar there instead- cocktails and a view!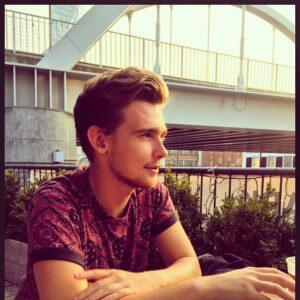 Josh
Born in Worcester, but moved to London in 2013
Max's Sandwich Shop In Crouch Hill have the best sandwiches!
For a Sunday roast, head out of Zone 1 and go to pubs where the locals live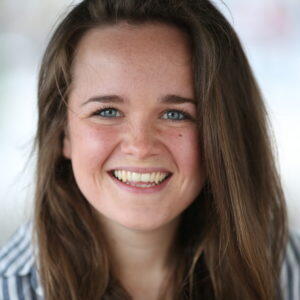 Cara
Born and raised in Bath but living in London since 2013
I absolutely love the Southbank, wandering along and ending up in borough market for a doughnut
Don't be affraid to get lost, you never know what you might find!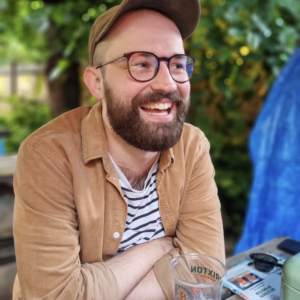 Kaffe
I grew up just North from London but have been an official Londoner since 2010
My favourite pub in London is called the Mayflower, it's a lovely walk along the south bank of the Thames from Tower Bridge. Enjoy a nice pint overlooking the river and pretend you're a pirate
Pick a neighbourhood a bit further out, head there and then just wander around. I guarantee you'll stumble on something great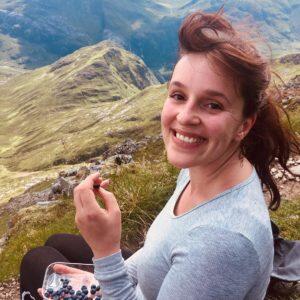 Katie
Grew up on a farm in Somerset but now loving the big city life.
I love to go to Mildred's in Soho for fresh and super tasty vegetarian cuisine and then finishing off with a glass of bubbly.
Go to Royal Botanic Gardens in Kew to lose yourself in nature. If you want a fun night out then head to Soho Theatre to see some of the best comedians.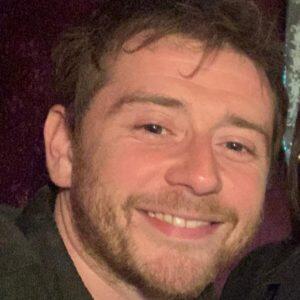 Niall
I was born in Hull, Yorkshire but moved to London in 2011
Favourite place to eat is The Oystermen in Covent Garden, you can't go wrong there. Always a good spread. Although St. John's bakery in London Bridge is a close second
Near Tower Hill Station, there's a hidden gem of a pub called The Dickens Inn. Great drinks, pub food and looks beautiful. Sunday Roast, always a good shout. You're right by the harbour too. Not too far from the Tower of London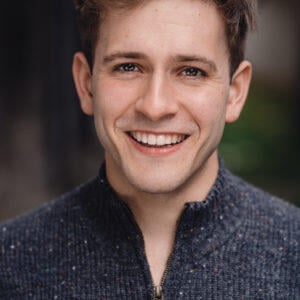 Max
I was born and raised in St Albans, Hertfordshire, but now living in the east end of London
My favourite place to eat in London is Yardsale Pizza, Hoxton
If you're on a night out late in Soho, go to Garlic and Shots - you will not regret it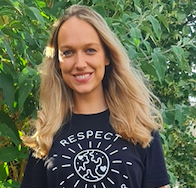 Elle
I'm from the West Country, in Bristol, but I'm afraid I don't have the accent!
Sunday Brunch at Megan's is the tastiest & the staff are always so lovely.
Go to see as many theatre shows as you possibly can - The Moulin Rouge at the Vaults in London Bridge is not to be missed. Also, the Stairway to Heaven is the best bar in London.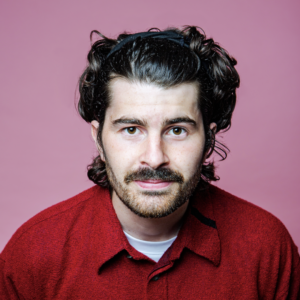 Paddy
I'm from Scarborough in North Yorkshire but have lived in Borough for over a year, making me a certified local!
The India Club just off the Strand is outrageously good for the price and their dosas will make your heart sing
Follow the river! Rent a bike or get on a TFL boat and you can explore the city without a single traffic jam.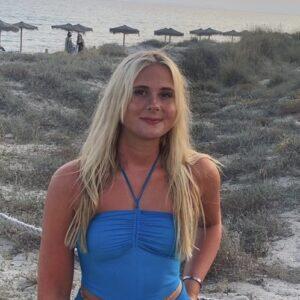 Madeline
I am from Essex - just East of East london
my favourite restaurant in London is six by Nico because I'm so indecisive I couldn't possibly decide on one meal, I'd rather settle with the 6 individual courses that they serve to you at the 6 by Nico experience
you cannot beat the atmosphere at Camden market, grab some food and take a browse at the interesting stalls, then escape the wildness and go for a stroll the the beautiful neighbouring village of primrose hill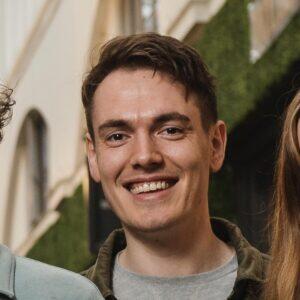 Thomas
Born and raised in Leeds up North, but have lived in London for well over a decade - pretty much all over the city!
Oooh, I'm a sucker for Street Food - get yourself to a Street Feast or Mercato Metropolitano for an abundance of vendors, refined menus, and tasty dishes.
Central London is beautiful, but if you need to temper your city break with some nature; head to Richmond Park in South West London and hang out with some wild deer - you'll forget you're even in the city.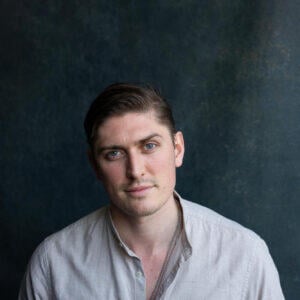 David
Born and raised in South-East London, I've been tummy-rumbling my way around the city my whole life, and I fall in love with it more every year
London is strung through with hidden gems - just stroll off from the main drag and follow that beautiful nose of yours. But if you're lost? Try wine and cheese in the quintessential Le Beaujolais, or dine in the magic, bohemian world of Circolo Popolare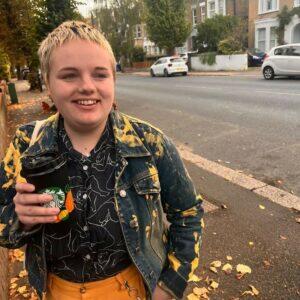 Laine
From South East London and have eaten my way through most neighbours here in my time!
Head to any of the Eat Tokyo branches around London for a delicious bento box and tofu!
ou can walk within Tower Bridge and look beneath your feet at the traffic passing below - it's affordable, thrilling and you get a great view of the winding Thames.
Frequently Asked Questions
Do the tours accommodate vegetarian or gluten-free diets?
All of our food tours are vegetarian friendly. However, it's important to note that it may not always be possible to serve vegan, gluten-free, or kosher foods at every stop on the tour. Please notify us of any dietary restrictions when booking so we can try to accommodate your needs.
What food is London known for?
London has made its mark on the culinary world with all sorts of delicious dishes, but perhaps the most famous meals are fish and chips or bangers and mash.
What's included in the price of the food tour?
Food and drinks are included in the price of the tour. Some tours can be upgraded, however, to a more luxurious drink package.
Do you tip in London restaurants?
It is customary to tip in London restaurants where servers are bringing food and drinks to your table. Some restaurants may add on a gratuity service charge to your bill, however, so double check prior to leaving a tip. Your tour guide will provide you with all the information you need at each stop.
I'm traveling alone. Do you offer single tickets or just group sales?
We love welcoming solo travelers! All of our tours are open to individual guests.
What is Eating Europe's cancellation policy?
Private tours can be cancelled and fully refunded up to 7 days before tour departure. 
Small group tours can be cancelled and refunded up to 24 hours before tour departure. See our complete cancellation policy here.
Read Our Reviews
Some Say We Have the Best Food Tours in London
---
Experience a Memorable Food Tour in London
London's culinary scene is fast becoming one of Europe's most exciting! Step off the crowded tourist trail, leave the beaten track behind, and do something different in London by experiencing the secret spots that locals love.
Whether you are a food lover or simply interested in tasting different local London foods, our London food tours give you a unique gastronomic adventure with a wide variety of delicious foods – sharing the history, cultures, and stories that come with those foods. From England's best fish 'n' chips to British cheeses and delicious desserts; your entertaining local guide will show you the most mouth-watering delights in the area. You will soak up the atmosphere, savor the local foods, and learn about its history, or hop from historic London pub to pub for a beer tour!
Take a walking London food tour and visit local pubs, market stalls, and bakeries so you can sample some of the finest British local dishes such as cheese and chutney, fish 'n' chips, plus curry from an award-winning London curry house. All washed down with a London ale or cider!
Our food tours are made up of unique locally loved eateries providing you with a lasting impression of your visit to London. Not only will you satisfy your appetite, but your local food guide will satiate your hunger for the cultural tidbits and insider tips of the area, so that you can really feel like a local Londoner.
We're confident that not only will you leave our London food tours stuffed, but also ready to explore London with the confidence of a local. Book your adventure now and join us for the tastiest food tours in London, England.