Since 2016, we have welcomed over 15,000 guests on our culture and food tours in Florence.
Join us on our Florence food tours – share the best food at local hidden gems and allow us to show you all the wonderful people and fascinating stories that lie behind these iconic dishes. We can ensure you'll leave us ready to explore Florence like true insiders.
Meet Your Local Florence Tour Guides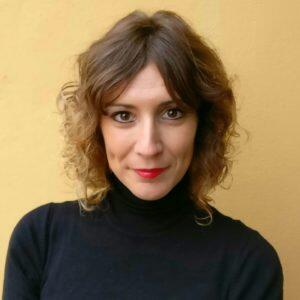 Gaia
Born in the Tuscan countryside but now I live in Florence.
I like the parts of the cow you usually throw away...tongue, stomach, udder, etc!
Don't miss the sunset from Piazzale Michelangelo - grab a beer and a seat on the staircase!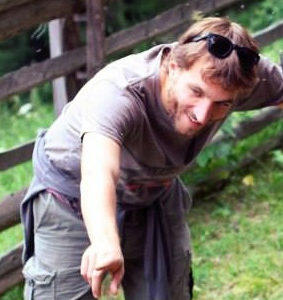 Francesco
Born and raised in Florence
My favorite dish is ossobuco
Don't eat the neon colored mountains of gelato, get the real stuff!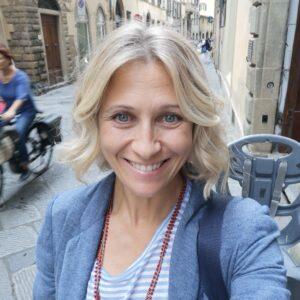 Lisa
Born and raised in Melbourne, Australia but I have called Florence home since 2006
Difficult because I really do like everything - if I had to name one thing I would say roast lamb and vegetables
Enjoy an aperitivo on a rooftop terrace and admire the view.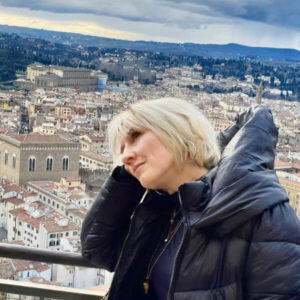 Beatrice
Born in Florence but now I live in Pistoia
Can't go wrong with pizza and ice cream
Don't plan too much - wander through the tiny alleys full of magic!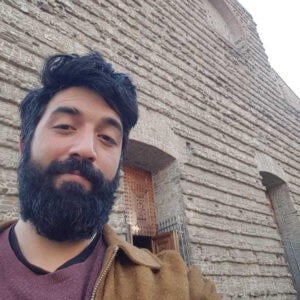 Omar
Born and raised in Florence... but half Egyptian!
Look out for the street art, which is all over the city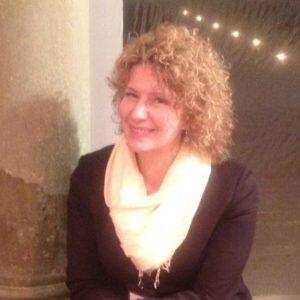 Maria Paola
I was born near the Dolomites but have lived in Florence for years.
Fresh veggies and ribollita - all ingredients bought from a local market!
If you want to feel Florentine one morning, order a 'budino di riso' and a 'macchiatone' at the counter, and enjoy your breakfast standing up. It is cheap, quick and delicious.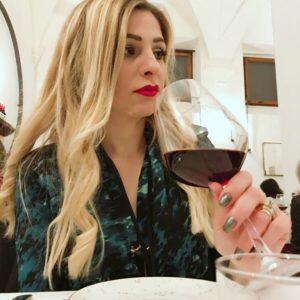 Antonella
Born in Naples, but my heart was stolen by Florence.
I love pizza and cantucci biscotti
Don't miss all the flea markets and street vendors scattered around the city. You will find anything from food to antique objects and clothes!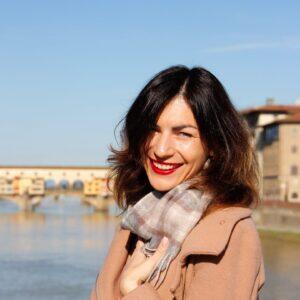 Eva
Born in Siberia, nowadays a happy dweller of Oltrarno in Florence
No pizza and pasta, but meat and vegetables. Wine and Gelato lover!
Slow down, take a glass of wine and just enjoy the wonderful atmosphere of Florence!
Get insider tips before you go! View our short list of not-to-be-missed food & drinks!
---
Florence isn't just the capital city of Tuscany or the birthplace of the Renaissance, rather it is a world class culinary destination. Full of family legacies and modern imaginings, Florence is a city to savor. If you're lucky enough to travel here, pour yourself a glass of Chianti and start planning your food tour in Florence!
As easy as it is to get a great meal in Florence, it is just as easy to sit down in a crowded touristy restaurant and eat a pre-made or even frozen dish warmed in a microwave. Joining a Florence food tour gives you a deep dive into the food culture of Florence and the opportunity to taste some of the most iconic dishes of this one of a kind city. From the mouthwatering lampredotto sandwich to artisan breads, traditional cheeses, and a variety of seasonal specialties, our Florence food tours are designed to paint a full picture of Florence's vibrant culinary landscape.
Our entertaining local food tour guides will regale you with stories, fascinating history, and a unique glimpse into the best part of Florentine life – the food of course! No visit to Florence is complete without tasting the iconic flavors of this Tuscan capital. Our Florence food tours have been designed for all those passionate food lovers who want to leave their comfort zone and taste the real local foods in real local places.
We're confident that not only will you leave our Florence food tours stuffed, but also ready to explore the history and enjoy the architecture in Florence with the confidence of the locals.