Since 2011 Eating Europe have welcomed over 200,000 guests from all over the world.
Paris is any food lover's dream. There is so much mouth-watering food on offer, the question is not what are you going to taste while in Paris, but rather how will you possibly be able to taste it all!. As incredible as Paris's food scene may be, knowing where to go for the perfect buttery croissant, the best charcuterie, and which restaurants offer an unforgettable evening every single time does require local knowledge.
This is where we come in- to be your local guide. We want to ensure that you steer clear of all of those misleading tourist traps and instead discover the places where the people that make the food are as passionate about making it as you are about tasting it.
Let us open your eyes to the Paris we know and love. We will enjoy the best foods both the classics and what is inspiring and new at unique, often small places that us Parisians are proud to call our very own. An Eating Europe food tour will shape your entire experience in Paris- join us and we will show you how.
Meet Your Local Paris Tour Guides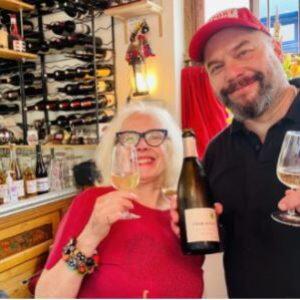 Chef PJ
Born in Paris but a citizen of the world, having lived in the US and traveling on a cruise line as the chef for many years
Favorite dish is whatever I am eating at the moment. France is a banquet of incredible food. I know where to find this, and will show you on the tour
Time off is spent with Laurence, my beautiful wife who you see in the photograph with me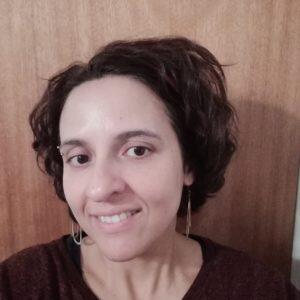 Sylvana
Born in Buenos Aires, Argentina
Something simple like a crêpe oeuf fromage, a croissant aux amandes or just any kind of cheese
My favourite spot is by the river, anywhere between Pont d'Alexandre and the Ile Saint Louis. Have an picnic and a glass of wine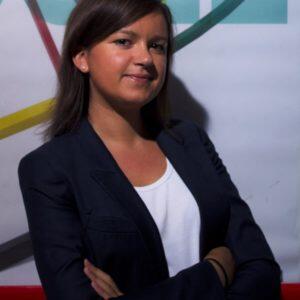 Marion
I am from Toulouse in the Southwest of France
My favourite french meal is foie gras (starter) + duck breast with gratin dauphinois (main dish) + mousse au chocolat (dessert)
My favorite activity when I have some free time : walking through the city to discover the new "food places" in Paris including restaurants, coffeeshops, bakeries, wine cellars, etc..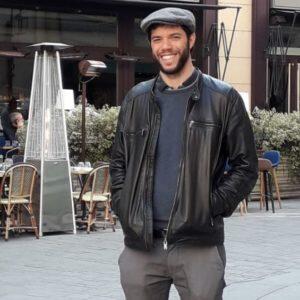 Mitch
My favourite French dish is Coq au vin, but I could live just with cheese and baguette
---
A Paris food tour is the perfect experience for those who love the idea of tasting the best of Paris, but are also curious about the daily life of Parisians! We'll share classic French gourmet foods while lead your exploration of the vibrant neighbourhoods in Paris!  With glistening fruit tarts down one cobbled street and artisanal cheeses down another, Paris presents a particularly drool-worthy panorama! 
By joining our Paris Food Tour, you'll have the opportunity to experience our passion of the local food scene and enjoy local dishes and wine. And discover why food is a "way of life" here in Paris. As you enjoy authentic local bites ranging from savory to sweet (plus some wine!), you'll discover the city and many of its hidden corners.
Our local Paris food tour guides have their favorite spots that they are inspired to share, with stories that bring the history and culture of Paris and it's cuisine to life.
Dodge the crowds with a local, where you will truly have an authentic experience of the City of Light !