3261 Views
With over 7,000 pubs in London and some 80 breweries, it's no surprise that there are plenty of beer-related activities to be enjoyed in the British capital. Much like with food, there are a range of beer tours to choose from when you fancy a few sips of the amber nectar, so which are the best? We have had a look through countless options, from brewery experiences to full-day pub crawls, to find the best beer tours and experiences that London has to offer. Here are our top 5…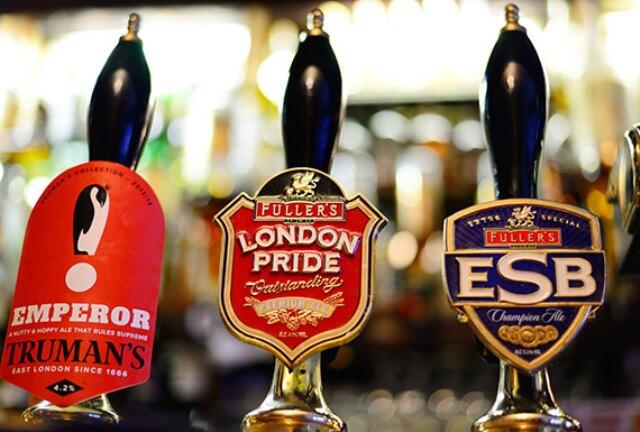 London Fields Brewery
The history of brewing beer in London may date back several hundred years, but the London Fields Brewery is one of the newest in the city, opening just a few years ago in 2011. Despite still being very much in its infancy, London Fields have established themselves as one of the best breweries in the area, and their beer can be enjoyed in pubs and shops all around the country. The tour at the brewery takes you on a journey through the beer-making process, looking at every stage of turning hops and grain into the delicious drink that you'll get to enjoy at the end of it. Based in East London, tours last just 45 minutes and cost only £13, making them the perfect activity to complement a night out in the East End.
365-366 Warburton Street, London E8 3RR UK
+44 (0)20 7254 7174
londonfieldsbrewery.co.uk
Tours run: daily at 7 pm on weekdays; between noon and 5 pm on weekends
Alternative London – East End Pub Tour
The guys at Alternative London certainly know how to put on a tour or two, and their East End Pub Tour lives up to the high expectations that people have of this company. Costing £25, which includes a drink in 4 separate pubs over 2.5 hours, this tour will take you off the beaten track to a mixture of pubs from traditional Victorian establishments to some of the more modern independent outlets. Along the way, you'll learn all about the area, with a specific focus on how the public houses have been a cornerstone of London life for centuries.
Meeting point provided on booking
alternativeldn.com/london_craft_beer/london_pub_tours
Tours run: Thu 7 pm, Sat 3.30 pm, Sun 2 pm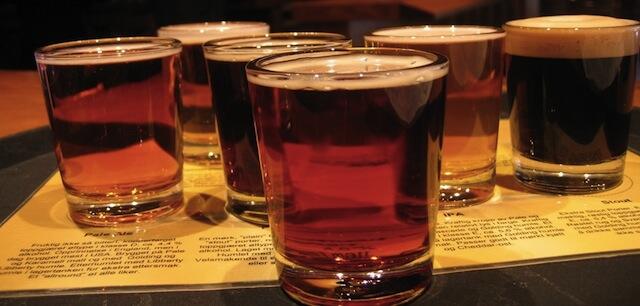 Camden Town Brewery
Camden Town Brewery is a great place to stop in for a beer with a fantastic bar serving some of the freshest ales, lagers and craft beers in London and some excellent food to boot. The brewery also offers not one, but two tours, with the first being a drop-in tour (meaning it can't be pre-booked) that costs just a gold coin donation (£1 or £2!). The money is donated to the 4 charities that the brewery supports, and if you needed a reason to do a beer tour (as if!) then this is it. The longer tour, which lasts between 90 and 120 minutes and costs £12, will take you on a trip through the brewery, sampling plenty of beer while you're at it – perfect. Unlike some brewery tours, you really do get to see the bowels of the operation, with Camden Town Brewery insisting on sensible clothing and protective eyewear (they supply this) at all times.
55-59 Wilkin Street Mews, London NW5 3NN
+44 (0)207 485 1671
camdentownbrewery.com
Tours run: Drop in tours Sat 1 pm – 2 pm; full tours Thu 6.30 pm, Sat 4.30 pm
London Tavern Trails
Founded by beer and pub enthusiasts John Edwards and Morris Jones, London Tavern Trails really know what they're talking about when it comes to the pubs of London. The company operate 4 different tours – in Holborn, Fleet Street, Covent Garden and Wapping respectively – each with a carefully planned route taking in some of London's finest drinking establishments as well as the culture and history of each area. As the London Tavern Trails tours are designed for group bookings, John and Morris will even create a bespoke tour for you and your friends should you wish. The tours are not the cheapest on the list, at £100 for two people and £20 for each additional guest (excluding drinks), but in our opinion they are worth every penny. The guides are passionate about London, pubs and beer, and that shows through in every stage of the planning and execution of the experience. These tours are also some of the only beer tours in London that younger people can participate in, with anyone over 14 welcome to join.
Various locations around London
+44 (0)7775 523 904
londontaverntrails.com
Tours run: organized at point of booking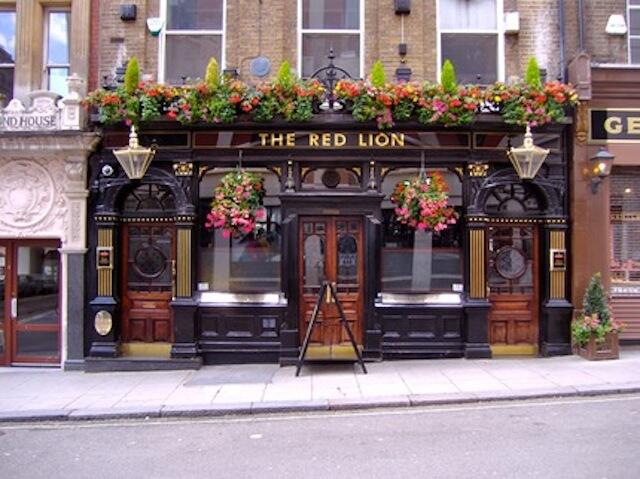 Drink London! Pub Walking Tour
The fact that Mind The Gap describe this tour as a "gentle 2-mile amble" is enough for us to want to sign up right now. There are few better cities in the world for a stroll than London; add in a few pubs and we're sold. The tour starts at London Bridge and finishes at Holborn, taking in 4 historic pubs along the way where you'll have a chance to learn about London's past as well as try some exceptional real ales. The tours cost £25 and at between 3 and 4 hours are the longest on our list. Bear in mind when booking that you'll finish a fair distance from where you started, in Holborn, which is one of the best connected areas of London.
London Bridge Station
+44 (0)7768 310 005
mindthegaptours.com/drinklondon
Tours run: Wednesdays and selected Saturdays 2 pm
So there you have it, the best of London's beer tours. While these are our personal top 5, there are plenty of other options and we don't for a second think that we have covered all of the options. If you fancy a drinks-based tour that also includes food and nightlife, then the Twilight Food Tour from Eating London may be the one for you. On the East End Food Tour you'll also get to try some delicious English beer and cider in one of the most traditional pubs London has to offer, The Pride of Spitalfields.