5620 Views
When visiting Prague you're bound to want to seek out the very best Czech cuisine. Whether you're looking for traditional Czech food or modern interpretations of original Czech recipes there are a few dishes that you should not miss out on. If you're unfamiliar with Czech cuisine, here's a rundown of the must-try foods in Prague, and a few tips on where to eat them.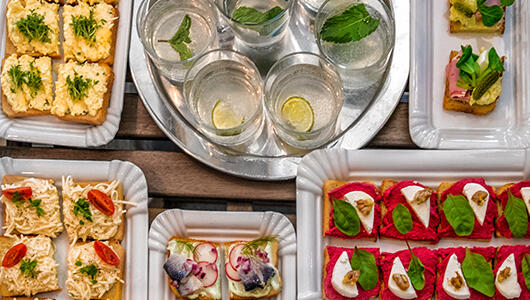 Open-Faced Sandwiches
Founded by a famous Czech food journalist and Czech culinary hero, Hana Michopulu, Sisters serves up the tastiest chlebíčky  or open-faced sandwiches in Prague.  Although you'll find the traditional topping combination of potato salad and ham all over the city, Michopulu's bistro – which is considered one of the hottest new entrants to the Prague food scene – gives the sandwich a modern, gourmet twist. Try three of our favorites stacked with fresh local ingredients on our Prague Food Tour!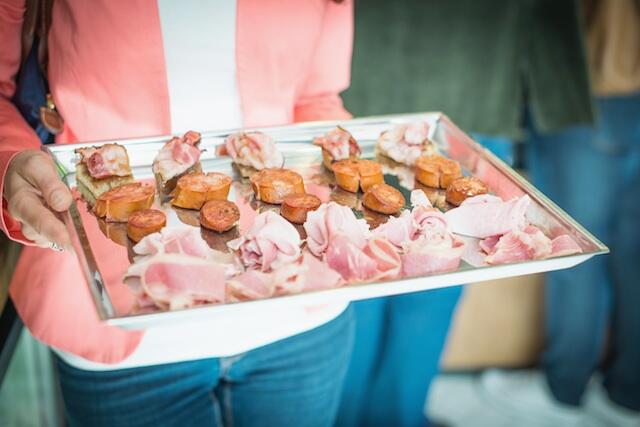 Sausages
As well as being the perfect accompaniment to beer, sausages make for a satisfying on-the-go snack and hearty breakfast – so who can blame the Czechs for loving them so much! For the best wieners in Prague, we go to the Naše Maso butcher shop and bistro. Known as Prague's best butcher shop, Naše Maso translates to "our meat". The owners pride themselves on preparing high-quality meat sourced from locally-reared animals which are raised to the highest standards. Order the trio of sausages: a classic, a beef and a debrecener (pork sausage), with a bit of mustard and freshly baked bread!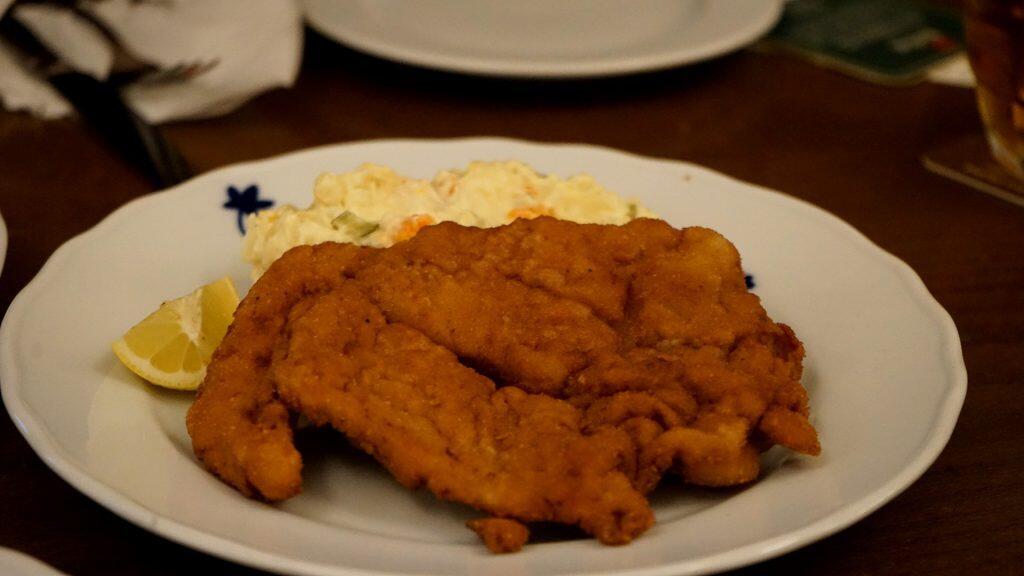 Schnitzel with potato salad
The Viennese claim to have invented schnitzel –  tenderized meat which is breaded and fried. While the Wiener schnitzel is made from veal, the German and Czech versions are typically made from pork. The traditional Czech version of potato salad combines potatoes with carrots, hard-boiled eggs, onions, pickles, mayonnaise, mustard, and pickle brine. Tourist traps serving low-quality schnitzel and other Czech classics are dime-a-dozen in Prague's Old Town so for quality head to Lokál Dlouhááá, a hip eatery which offers traditional Czech dishes made with fresh ingredients sourced from renowned regional suppliers.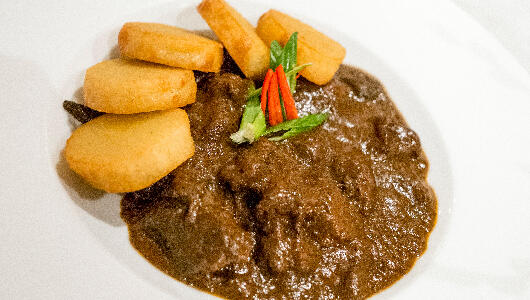 Goulash
Another ubiquitous Czech dish, guláš or goulash is a thick stew, usually made using a cheaper cut of beef, and served with dumplings. Although the dish may have originated in Hungary, the Czech version contains more meat and fewer vegetables. Head back to Lokál Dlouhááá or try Restaurace Mlejnice which also offers traditional Czech dishes. If you fancy trying out a variety of Prague's culinary delights in the medieval quarter, found around the foothills of Prague Castle, join our Prague Evening Food Tour!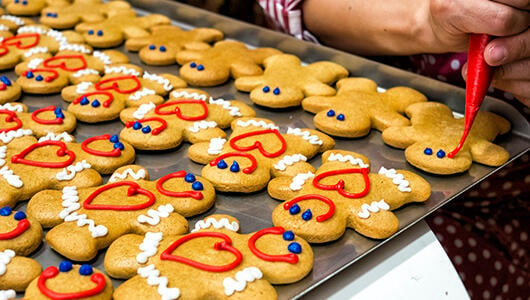 Gingerbread
Indulge your sweet tooth with some Czech gingerbread! Tucked away just off of Old Town Square you'll find Perníčkův sen, an enchanting shop and bakery where delicious gingerbread is decorated right before your eyes! Owned by two sisters-in-law, Perníčkův sen is single-handedly reviving Prague's gingerbread tradition. A firm favorite on our Prague Food Tour, the bakery's gingerbread is made to an authentic recipe, they also serve up some of the tastiest poppy seed kolache in town!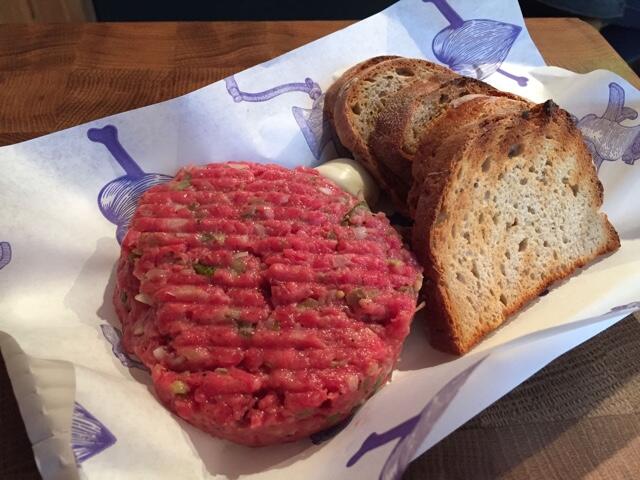 Beef Steak Tartare
A lot of people initially fear beef steak tartare until they try it. One of the most popular foods served in Czech pubs as well as restaurants, the dish consists of raw meat, condiments and egg and is usually eaten with fried bread. At Cestr the meat from dry-aged Czech spotted cows is mixed with onions, fried capers, oil and cream and served with a quail egg and lightly toasted bread. Watch butchers create the steak tartare from scratch from behind a glass wall at Naše Maso, the best butcher shop and bistro in town. You can visit Naše Maso on our Prague Food Tour!