3970 Views
Brunch: the winning (and delicious) combination of breakfast and lunch is a recommended experience in the Czech capital city (especially if you hit the snooze a bit longer than intended!). And just like burgers, brunches are growing in their appeal in Prague with more and more bruching options popping up around town.
With that, we're bringing you brunch in a series of two parts (because there's that much brunch love to go 'round!). Part one highlights our favorite casual and pocket-friendly brunches and part two gets a little swankier (stay tuned).
So onward with part one: where are the best places in Prague to get your leisurely egg and coffee fix? Read on! Be prepared to venture a bit outside the center (2 or 3 tram stops, max 5) to reach some of our recommended brunches. We promise it'll be worth the extra effort…especially if you're up for a more local experience!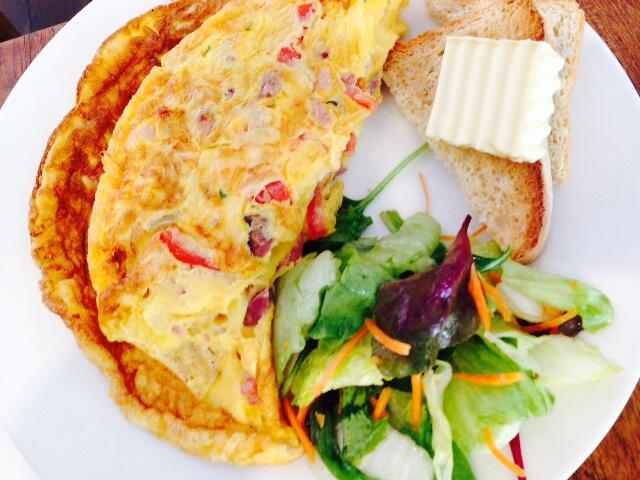 Where to Brunch in Prague: Part One
Cafe Lounge
This place is sophisticated and friendly with a delicious and affordable array of brunching options. Tucked in a neighborhood at the base of the beautiful Petřín park, the location couldn't be more quaint! And Lounge's coffee is one of the best in in town (secret: you can also grab a cup of their joe at the EMA Espresso Bar near Florenc metro stop!).
Start with their croissants (because European croissants should be enjoyed when one is in Europe) and "Linda's homemade marmalades". Talk about yum! From there, go with your favorite eggs and a piece of their homemade cake. Indulge…because with the park around the corner, you can walk up and down and all around and back again. Dear calories, you're doomed.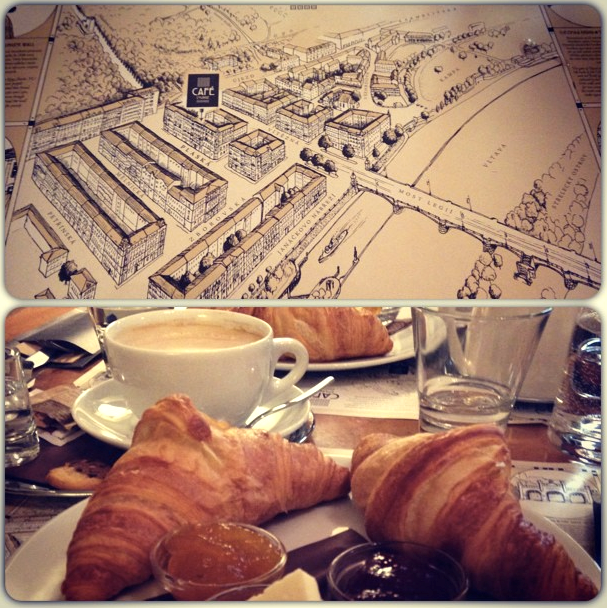 cafe-lounge.cz
Plaská 8 Prague 5
Brunch/breakfast served daily from 7:30am till 11am
Můj šálek kávy
We'll bet you a cup of coffee (yep, that's their name translated) that you'll immediately love this place as much as we do. It's got a cozy, fun appeal with a bit of a hipster vibe (ok maybe more than a bit). Šálek (as the locals call it) is right off of the Křižíkova metro stop in Karlín, an up-and-coming neighborhood off the beaten path.
Dare we suggest you order just a coffee and the "fresh breakfast": a bowl of fruit, homemade yogurt and honey? Sure, it seems all too simple but alas, it's delightful. Or to go a bit more filling, the poached eggs on toast with Prague ham, rocket and hollandaise (see Czech translation below) is tasty. In any case, make sure to save some room for cake! It's.so.good.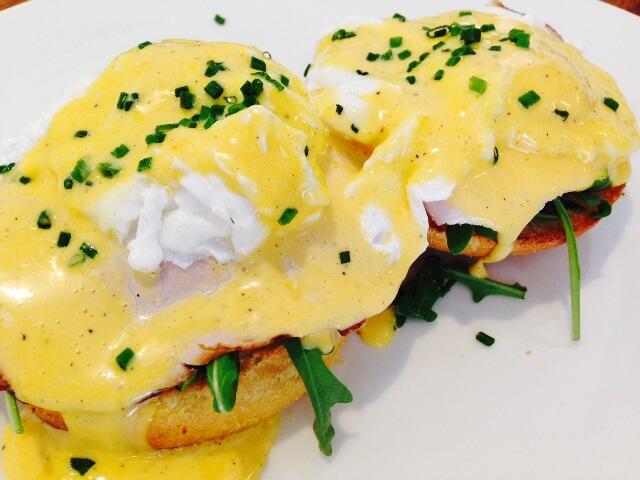 Reservations recommended, especially on the weekends.
mujsalekkavy.cz
Křižíkova 105 Prague 8
Mon – Sat: 9am – 10pm
Sun: 10am – 6pm
Cafe Louvre
Classy, stylish and with historic charm, this brunch spot is pretty near to the center (just off of Národní třída tram/metro). Brunches here are surprisingly on the affordable side, which one might not expect as Cafe Louvre is a former dining spot for historic superstars like Franz Kafka, Karel Čapek and even Albert Einstein.
What should you order? They've got a lovely menu but we have a soft spot for the deliciously wholesome oatmeal with blueberry jam. With a glass of fresh orange juice, followed up with a latte, you'll be rightfully energized for your day of sight-seeing. Also, you can't go wrong with the scrambled eggs and smoked salmon. And a pastry. Any pastry.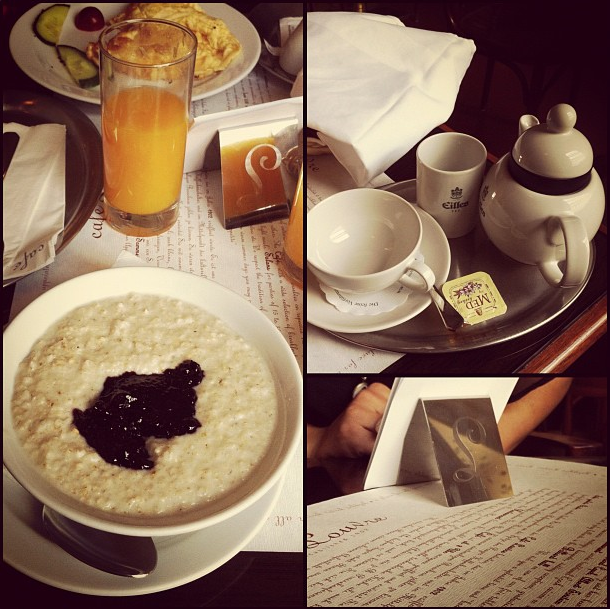 Reservations are recommended (though, we've been lucky to snag a table on a whim from time to time).
cafelouvre.cz
Národní 22, Prague 1
Mon – Fri: 8am – 11:30pm
Sat – Sun: 9am – 11:30pm
The Farm
This quaint and eco-friendly cafe is brand new to the capital city and it's already made our list! What you can expect is in the name – fresh, homemade, and seasonal with a hospitable owner whom you are certain to meet (since she wears most of the restaurant's hats – the barista, chef and server!).
Enjoy the pancakes, french toast, the English breakfast or a simple bowl of seasonal fruits from the ever-changing menu. Explore the charming neighborhood and take a stroll in the nearby parks: Letná and Stromovka.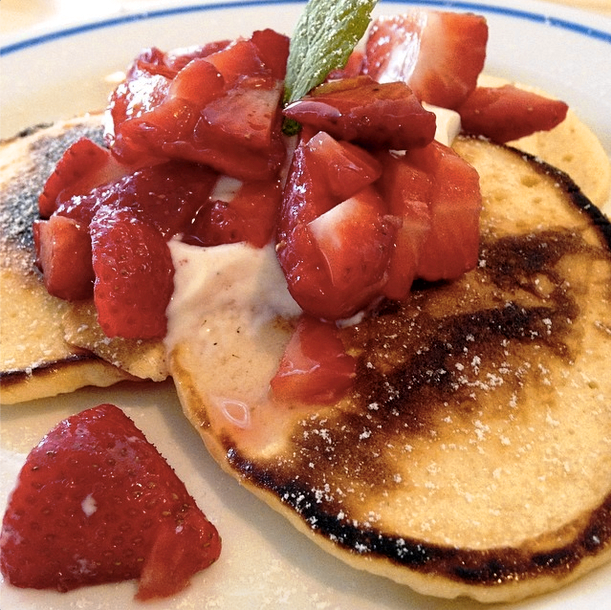 thefarm
Korunovacni 17, Prague 7
Mon – Sun: 8am – 10pm
All day Sunday Brunch
Well friends, that concludes part one of our 'brunching in Prague' series. We've got many other brunch-worthy places yet to be shared so stay tuned for part two. Of course, feel free to pass along your favorites to us as well because part three it could certainly be!