8276 Views
In many ways, all of Prague is like a living, breathing, outdoor museum. Around every corner, there's some interesting historical tidbit or element of art or architecture. In a city so teeming with history and culture, then, it should be no surprise that it also has a broad selection of museums for a deeper look at the city's treasures, or just for a rainy day. Here's our roundup of the 7 best museums in Prague…Due to Covid-19, most of Prague's museums are temporarily closed. According to the latest news though, it shouldn't take long before the reopening. So, it's good to start planning!
Originally posted in March 2016. Updated in December 2020.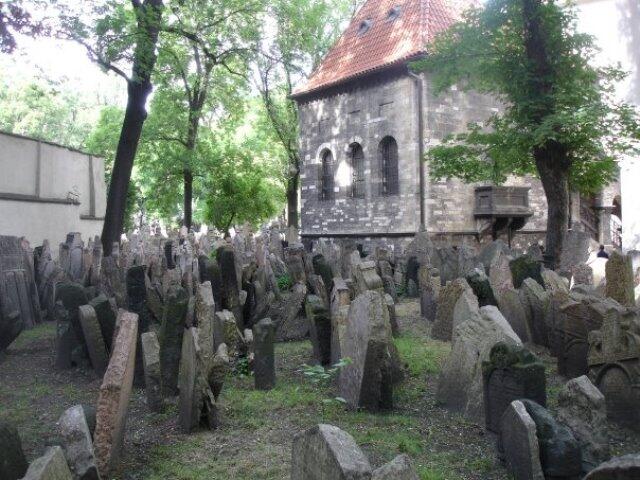 The Jewish Museum
Prague's Jewish Museum is unsurprisingly located in the city's Jewish quarter of Josefov. It is spread out over a number of buildings so that you can look at Prague's Jewish history and culture from all sorts of angles. Each building has a different theme. You'll learn about Jewish traditions and sacred items in one, the history of Jews in Prague in another, and the funeral rites in yet another. The most visited sites within the museum are the famous Old Jewish Cemetery, which you should definitely prioritize on your trip to the Czech capital, and the Pinkas Synagogue, which houses a very touching memorial to the thousands of Czech Jews who were killed in the Holocaust.
U Stare skoly 1
+420 222 749 211
jewishmuseum.cz
Open: Sun – Fri 9 am – 6 pm
Museum of Communism
Prague's Museum of Communism is more an entertaining show of communist kitsch than an in-depth look at the actual history. It is still worth it for a few hours of entertainment if you're into communist history. You'll pick up something about the way that the regime functioned and see artifacts from across the whole 40 years of communist rule.
Na Prikope 10
+420 224 212 966
muzeumkomunismu.cz
Open: Daily 9 am – 9 pm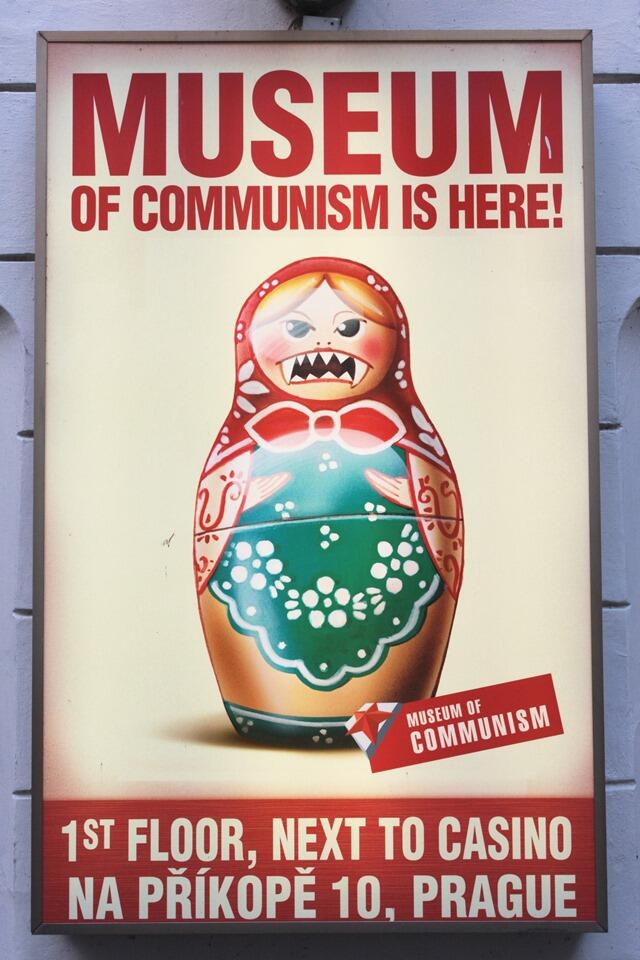 The National Gallery at the Trade Fair Palace
The National Gallery actually consists of a number of different buildings with different exhibitions. You can pick and choose based on where your taste takes you. For those interested in modern and contemporary art, the branch at the old Trade Fair Palace is a must. It will wow you with its variety and with its excellent use of the towering space in the building. Most stunning is certainly Alphonse Mucha's The Slav Epic, a collection of huge paintings by the Art Nouveau master telling the story of the Slavic peoples. You'll have to buy a separate ticket to get into it, but you'll leave in awe. If you get hungry while you're there, their Café Jedna is excellent.
Dukelskych hrdinu 47
+420 224 301 122
ngprague.cz
Open: Tue – Sun 10 am – 6 pm
The National Museum
The National Museum is best known for its flagship building at the top of Wenceslas Square. That building though went under reconstruction in July 2011 and is now renovated. Also, if look just across the street from it, You will see the building which used to be home to Radio Free Europe. Back to the main building, however – do you see the holes left in the building's façade? They are souvenirs of the 1968 Warsaw Pact invasion of Czechoslovakia, and they are left there as a memorial.
Vinohradska 1
+420 224 497 111
nm.cz
Open: Mon & Tue 10 am – 6 pm, Wed 9 am – 6 pm (except 1st Wed of the month: 10 am – 8 pm), Thu – Sun 10 am – 6 pm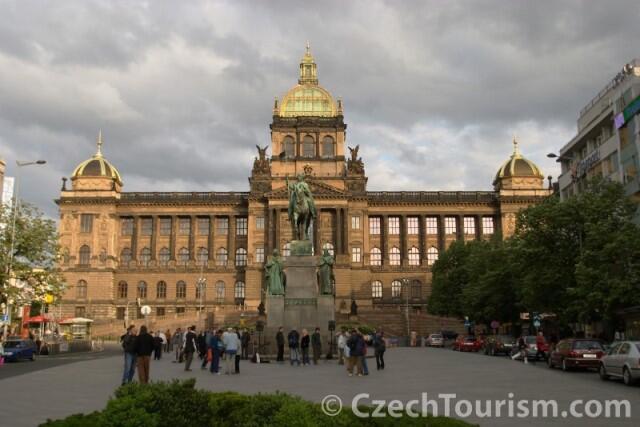 Museum Kampa
Prague's best known modern art museum is Museum Kampa, located on Kampa Island in Lesser Town. This fairly small museum with a highly impressive collection is perfect for when you want to spend a few hours in a peaceful space, surrounded by art that will really make you think. Have a look back at the museum from across the river at night, so you can really enjoy their row of lit-up yellow penguins.
U Sovovych mlynu 2
+420 257 286 147
museumkampa.com
Open: Daily 10 am – 6 pm
The Franz Kafka Museum
Even if you're not an expert in his writing, the Franz Kafka Museum, also in Lesser Town, is one of the most fascinating museums the city has to offer. Kafka was born in Prague, a German-speaking Jew living in the eventual Czech capital; you'll learn about the inscrutable Kafka himself in addition to the society that surrounded him. Plus, if you've ever wondered what it would be like to step inside one of his books, this museum will give you the closest thing you can get to that experience.
Cihelna 635/2
+420 257 535 373
kafkamuseum.cz
Open: Mon – Fri 10 am – 6 pm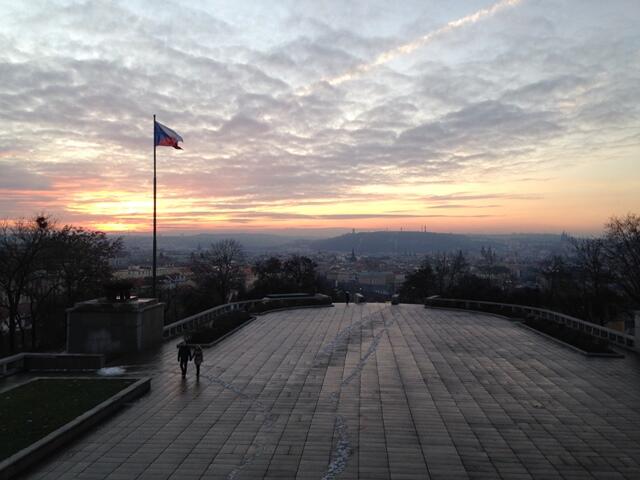 National Memorial on the Vítkov Hill
This branch of the National Museum is worth a mention for two things, one downright bizarre and one purely gorgeous. The blocky building that is now the National Memorial at the Vítkov Hill was once a mausoleum but has since been converted into one part of the Czech military history museum. On your visit there, you can see the monument to the unknown soldier and learn a few things about the wars that the country was involved in over the last century. Don't forget to go downstairs, though, where you'll find an exhibit dedicated to the body of Klement Gottwald, the first president of Communist Czechoslovakia. In an effort to mirror the Soviet Union's treatment of Lenin's body, the authorities tried to mummify Gottwald as well – and at Vítkov, you can hear about how that didn't work out so well. If you'd rather admire something a little less morbid, you can go to the top of the mausoleum, where you'll find one of the best views over the city. It's memorable any time of day, but this is the best place in the city to see a sunset.
U Památníku 1900
+420 222 781 676
nm.cz
Open: April – October Wed – Sun 10 am – 6 pm, November – March Tue – Sun 10 am – 6 pm