8969 Views
It used to be that muddy turecká káva (the Czech take on Turkish coffee that is anything but) or Czech preso s mlékem, espresso with added hot water and artificial creamer, were commonplace on Czech menus. Luckily for today's coffee connoisseurin Prague, skilled baristas are now preparing locally roasted, Fairtrade espressos, cappuccinos, and flat whites at a café near you. And what would a good cup of coffee be without a generous slice of cake? Here are 5 suggestions for satisfying both the sweet tooth and caffeine craving all in one go.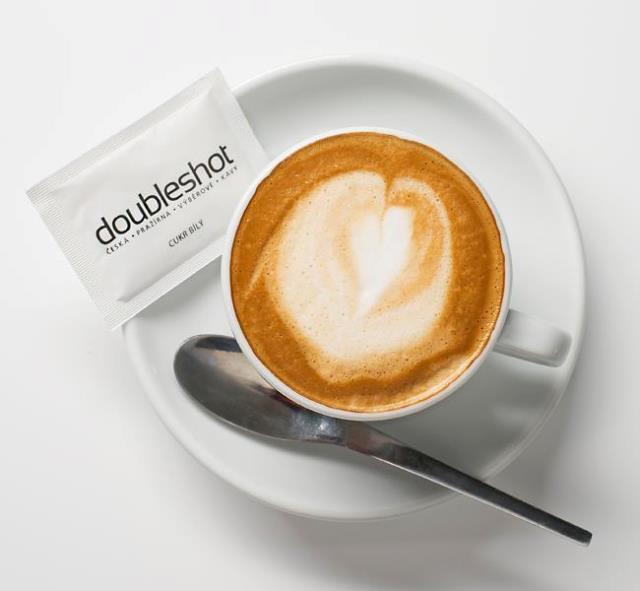 Where to Go for Coffee and a Cake in Prague
Mamacoffee
With seven locations around Prague, Mamacoffee was a pioneer in the organic coffee game, importing organic fair trade coffee from around the world for preparation in its own roastery. Mamacoffee also supplies its world-class beans to numerous Prague cafés. The Mamacoffee on Vodičkova is the largest, most centrally located of its outposts and offers a rich assortment of sweets and light bites, including a delectable cherry-poppy seed cake.
Vodičkova 6
773 337 309
mamacoffee.cz
Open: Mon – Fri 8 am – 10  pm, Sat and Sun 10 am – 10  pm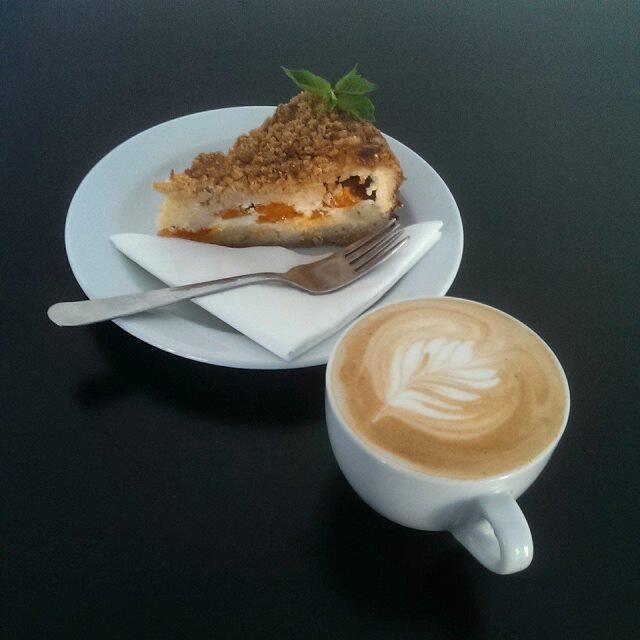 Kavárna Muzeum
Located at the top of Wenceslas Square in the National Museum's New Building, this modern-design café—complete with kid's play area—is a great discovery in an area that is typically void of decent dining options. Opt for a full meal, served cafeteria-style, or hit up the bakery counter for a locally roasted Doubleshot coffee and a slice of classic Czech koláč. If you have time, check out the museum's interesting Czech history and culture exhibits.
Vinohradská 1
224 284 511
kavarnamuzeum.cz
Open: Mon – Fri 9 am – 7 pm, Sat and Sun 10 am – 7 pm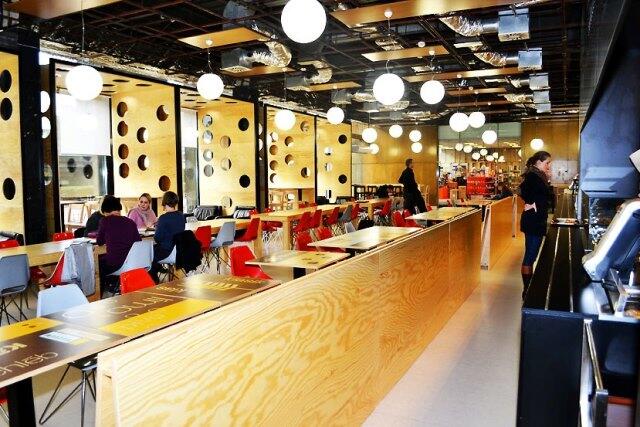 Bakeshop Praha
If you like comforting American-style desserts such as loaf cake, pie and cheesecake, then Bakeshop Praha is the place for you. Desserts are made from scratch on the premises but it isn't just the homemade baked goods that have attracted rave reviews; freshly roasted La Bohème coffee (another local purveyor of imported beans) supplies its famed Colombian and Cuban blends for cappuccinos, espressos and other coffeehouse classics, which pair perfectly with the café's beloved carrot cake.
Kozí 1
222 316823
bakeshop.cz
Open: Mon – Sun 7 am – 9 pm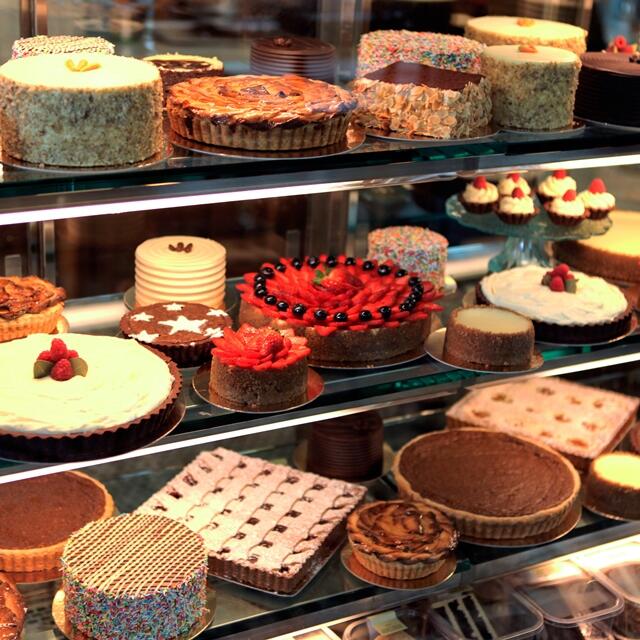 Náplavka Farmers' Market
True, most people head to the farmers' market for fresh dairy and produce but this particular market has much more to recommend it, not least of all its amazing location on the Vltava River with distant views of Prague Castle. You will also discover a wonderful selection of cakes, quiches, Czech pastries and, occasionally, cupcakes, to be enjoyed at a riverside table with coffee from premiere local roasters Mamacoffee and Café Alegre. Take a basket and stock up for a picnic lunch or dinner!
Rašínovo nábřeží
farmarsketrziste.cz
Open: Sat 8 am – 2 pm (Closed from December 22 to January 25)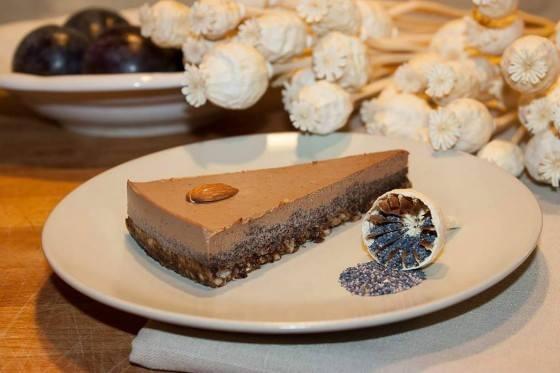 Julius Meinl
This new food emporium, housed in a three-floor Art Deco building, features a classy restaurant that serves an impressive brunch spread and a daily menu of Austro-Hungarian classics. The real treat here, however, is the second-floor patisserie serving traditional Meinl coffee. Once you've had your fill of browsing this "gourmet palace" (400 cheeses! How could you not?), finish with a violet, mint, rhubarb or beer macaron, fudgy brownie, slice of Grand Marnier Sachertorte, or all of the above.
28. října 377/13
225 996 100
meinlpraha.cz
To-Go Bar open: Mon – Sat 9 am – 10 pm, Sun 10 am – 10 pm
Restaurant open: Mon – Fri 9 am – 11 pm, Sat 9 am – 11 pm, Sun 10 am – 11 pm