Since 2013 we have welcomed over 25,000 guests on our immersive culture and food tours in London. Exploring the diverse neighbourhoods, we'll introduce you to the best food at local's favourite stops, telling the stories that lie behind these dishes and the people who made them. You'll learn unique history of this city along the way, such as the famous figures of Soho or the Jewish influence in the East End - you'll leave us feeling like a true insider.
Most Popular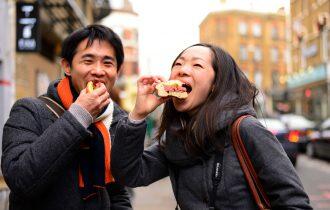 East End Food Tour
Departs:
Mon to Sun*
10am, 10:45am, 11:15am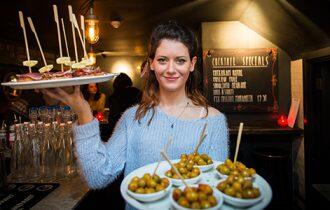 Twilight Soho Food Tour
Departs:
Tues to Fri
at 4 pm and 4:30PM
No tours found
"

"

In the food scene, the city's East End has exploded, as discovered on my walking tour with the spirited and knowledgeable guide.
"

"

This was arguably the best thing I did during my time in London.
"

"

A guided food tour in the East End tastes the wares at nine Bengali restaurants and markets on Brick Lane, starting with pappadum and beer and ending with colorful sweets.