You won't find it hard to find things to do on a European city break. From ancient monuments and museums, to theatre, art and shopping, Europe is a fascinating region and the guidebooks have hundreds of recommendations on what to see while you're there. You can definitely follow customer reviews to find restaurants that other travellers love, or even buy a ticket for a hop-on-hop-off bus and explore the city yourself. But none of those options will show you where the locals actually hangout, or give you a meaningful understanding of the history of the city and the way of life there. That's the gap that Eating Europe food tours fill.
Food Tours show you the local cuisine in real life contexts
Food tours are led by local guides who take you to  a range of locations, from markets and bakeries to pubs and exclusive cocktail lounges. At each of the stops you'll try a small dish or beverage and learn how it fits into the city's culture. You'll also be told fascinating stories about the neighbourhood along the way to give you a deeper understanding of what you're tasting and the local way of life. Food tours are unique because they give you the chance to sample a variety of local foods in an authentic setting.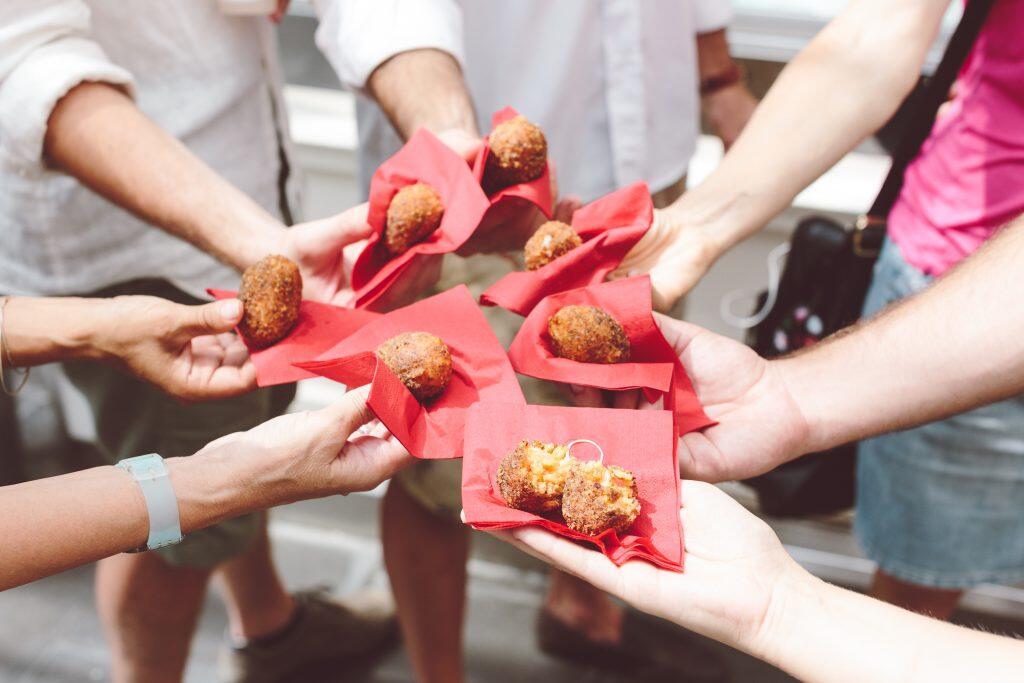 It's like visiting a friend who is showing you their favourite spots in town
Imagine you've gone to visit a friend who is showing you around the city. It's likely they'll take you to their favourite dives where everyone heads to after work. They may even introduce you to other locals, or share interesting stories about some of the sights you pass along the way. That's the role our tour guides play! All of them are fully qualified and experienced chaperones, but more importantly, they're also locals themselves who can share insider knowledge based on their own experiences. Our guides will give you handy tips on how you can enjoy a more authentic experience during the rest of your stay.  So if you want to eat fresh herring like a real Amsterdamian, or know how to avoid "fake gelato" – this is where you'll find out!

Food tours are the perfect balance of authenticity and careful planning
The problem with following guidebook recommendations is that everyone is reading the same reviews! If you're looking for authentic food, there's nothing worse than turning up at an "undiscovered gem" only to find out that every other visitor has heard of it too! Our food tours take to you shops and eateries that the locals actually visit. Plus we introduce you to the people behind the food so you can enjoy authentic interactions while you're there. Our goal is to give you a taste of local life from a local's perspective! Food tours give you enough authenticity to feel like you've discovered something new, combined with a carefully planned itinerary to ensure the experience is safe and fun.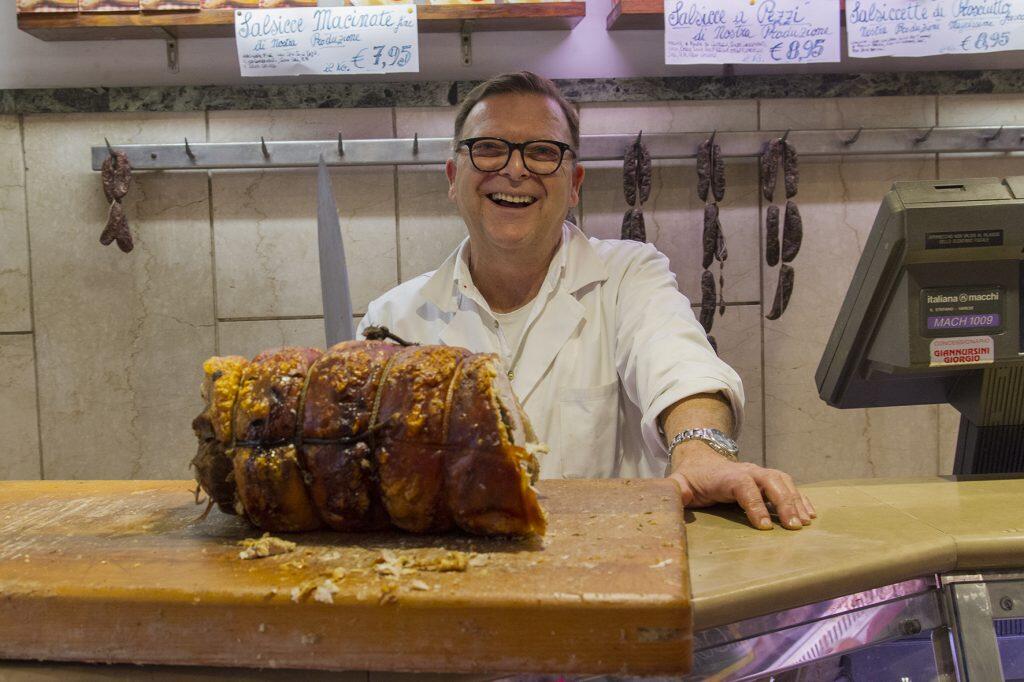 Local food and drink without the risk or planning
Always wanted to try Florence's famous lampredotto sandwich but not sure you'll like it? Or maybe you want to experience a real Italian trattoria but you're concerned you'll end up at an overpriced tourist trap instead? Food tours are a great way to taste the very best local foods without the risk or planning.
Eating Europe has been giving travellers a taste of local life since 2011, so we've got a pretty good knowledge of the region. We've built strong relationships with local vendors and carefully selected each of the stops on our tours to ensure you're not only tasting the very best foods, but are enjoying an exclusive and authentic experience as well. We operate in ten European cities and have over 7000 5-star reviews on TripAdvisor because our tours are fun, offer a unique perspective of the city, and leave you feeling like a real insider! Leave us to do the decision-making and planning. We have a team of experienced Operations Managers on the ground to make sure everything runs without a hitch. All you have to do is turn up ready to eat and have fun!

You'll leave with local tips and memories that will last forever
How impressed would your friends and family be if you told them you'd learnt to dance the Tarantella while dining alfresco on a private rooftop terrace in Naples? Or what if you could blow them away with an expertly made Florentine steak? Well, not only will you leave an Eating Europe food tour with a full belly, we also arm you with tips, tricks and stories that you can take back home or use during the rest of your stay. That could be anything from learning Neopolitan hand gestures to discovering where to find the freshest fish. Some of our experiences also include exclusive cooking demonstrations or classes, so you won't just know how to eat like a local, you'll know how to prepare food like one too!

We recommend you book a food tour for the beginning of your trip so you can make use of the local knowledge you learn, or even return to any of the delicious stops that you particularly loved before you leave.