16771 Views
It's safe to say that East London has changed quite a lot over the years.  Once an area associated with slums and crime, the East End is now known more for its curries and vintage markets than it is for its unsavoury past. It offers locals and tourists alike an eclectic mix of cafes, restaurants and shopping opportunities on almost every street.
One of the most famous streets in the East London, though, has to be Brick Lane.  Steeped in history, Brick Lane is home to some of London's best places to eat, not to mention shops and street art. So, if you're thinking of heading east for the day, check our Brick Lane #101 for some inspiration!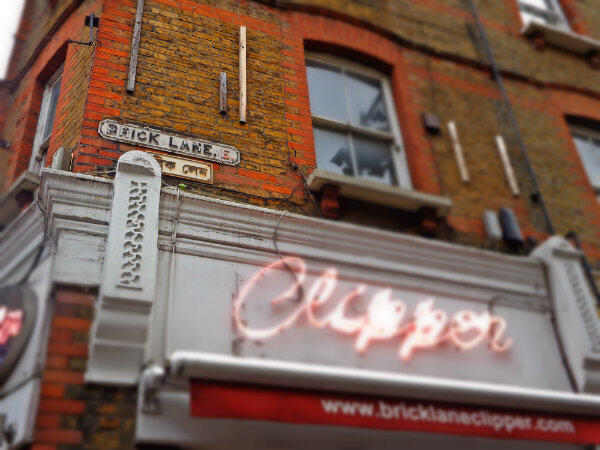 How to get to Brick Lane
Located in the heart of the East End, Brick Lane is easy to get to from central London.  The nearest tube is Aldgate East on the Hammersmith and City line, Liverpool Street station is the nearest train station with National Rail services and Shoreditch High Street overground station is also just a short walk away. Once there you can walk around or rent bikes to explore the area.
Brick Lane Markets
It was once said that if you'd had your bike stolen in London you'd probably find it being sold at Brick Lane market and be able to buy it back. Thankfully, after a crackdown by the police, Brick Lane festivals and markets are now less about the bikes and more about the vintage clothes and accessories, furniture and food.  The market runs on Sundays and, depending on what you're looking for, you've got a few options.  Find the Sunday Upmarket and Backyard Market at the Old Truman Brewery where you'll be able to browse a huge collection of vintage fashion, jewellery, music, art, crafts and bric-a-brac.  Or, head to The Tea Rooms for antiques, retro homeware and a coffee in their secret cafe. There is no dearth of things to do in Brick Lane.
**********************
Join us for a culinary adventure on our Brick Lane – Flavors of India & Beyond food tour.
**********************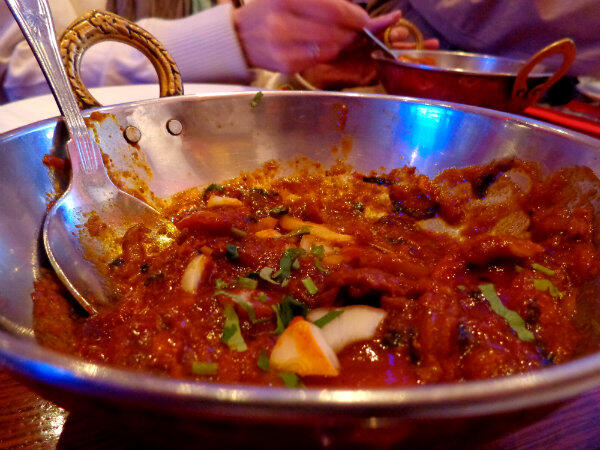 Brick Lane Curry
It would almost be a crime to visit Brick Lane and not go for a curry!  Not only because it was named Curry Capital in 2012 but also because, with those spices wafting down the street until early hours, how could one resist, really?  There are over 50 curry restaurants on Brick Lane though, so to save you the hassle of deciding, we recommend Aladin – after all, if it's good enough for HRH Prince Charles, it's good enough for us!
Shops on Brick Lane
Brick Lane might be awesome for vintage one-offs but it's also home to independent boutiques, quirky book shops and a few big name fashion stores.  Who needs a crowded Oxford Street when Brick Lane's shops have got everything you need?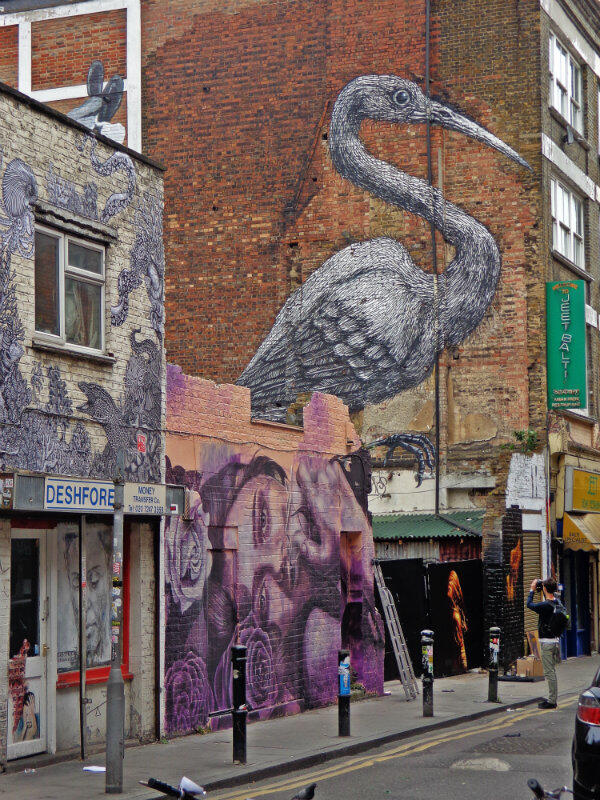 Brick Lane Street Art
East London is synonymous with street art and it's no wonder; artists from around the world come to this area to paint, knowing that visitors to Brick Lane and the surrounding streets will appreciate their efforts.  It's an ever-changing canvas for new and established street artists and, if you time it right, you might even see an artist in action.  You can go on street art tours but if you're pushed for time the easiest way to see street art on Brick Lane is to start at the bottom near Aldgate East station and work your way north, exploring the side streets off the main drag as you go.
Drinking on Brick Lane
All that walking and shopping is thirsty work right?  Luckily you won't have to walk far for a jar, or a pint as it's more commonly known!  If you want a proper East End boozer where you can share the bar with the locals head to Pride of Spitalfields (3 Heneage St, London E1 5LJ) or, if the weather's nice, why not make the most of it in Vibe Bar's huge courtyard?
Do you like the sound of Brick Lane? Why not hop on our East End Food Tour which will introduce you to the street art, culture, history, and the awesome food of Brick Lane.