92450 Views
While many travelers enjoy a tour of Italy's most famous monuments (or indeed a walking food tour of one of its most culinary neighborhoods), one of the best ways to get to know Italy and to make the most of your trip is to explore the beautiful Italian countryside by car. Auto Europe – a car rental company which has been matching travelers with affordable cars in Italy for over 60 years – has assembled a terrific list of Italy driving itineraries, and we thought we'd highlight these 7 classic Italian drives in the event you choose to enjoy one of these routes on your upcoming trip.
Why Take a Road Trip Through Italy
Perhaps you are in need of a vacation that will sweep you off your feet; then an Italy road trip should be at the top of your list. Driving here takes patience, but perhaps its because you should take your time so you can soak in the views and the culture.  It is a country filled with everything you could want, from history to food to scenic views. The drive through Italy itself is breathtaking, with winding roads leading through rolling hills dotted with quaint little towns, giving you ample opportunities to explore Italy's rich culture, and you can stop and explore anywhere you want. Each stop on your journey will take you back in time to a different era and give you an experience you'll never forget. Take a dip in the crystal clear waters of the Amalfi Coast or wander through the vineyards of Tuscany. The sights, smells, and tastes of Italy will stay with you forever. So pack your bags, buckle up, and hit the open road, because this is one adventure that you won't regret!
Amalfi Coast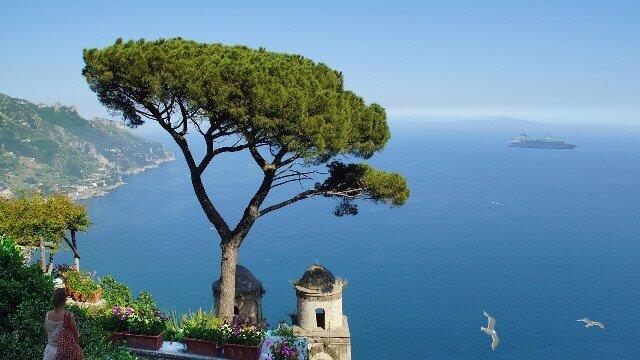 Italy's Sorrento Peninsula offers drivers breathtaking views of crystal-clear water and charming hillside villas. This drive, often called the Blue Highway, can start easily from Naples. Enjoy a scenic cruise around Mt. Vesuvio as you tour Sorrento, Positano, and Salerno. The total driving time for this 4-day trip is about 5 hours (108 miles of jaw-dropping views). Bend after bend in the highway; you'll discover some of the best photo opportunities. Make sure you plan stops to dine and explore in each of these fabulous towns; you'll leave with a deep understanding of and appreciation for Italian life on the Amalfi Coast.
Click here for the full itinerary.
Stelvio Pass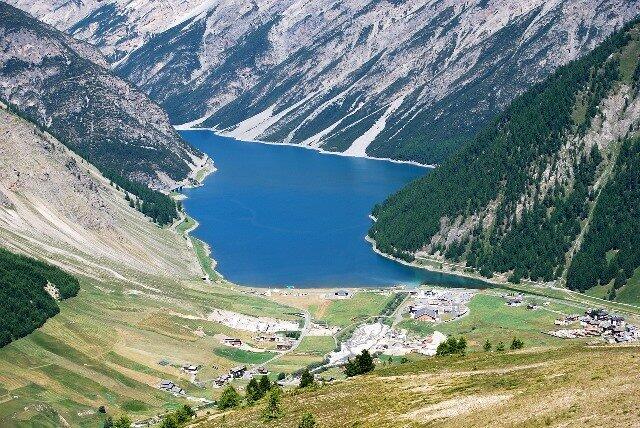 If alpine views are more your style, then the Stelvio Pass driving route offers breathtaking vistas the hairpin turns will delight anyone wanting to see be surrounded by mountains throughout the journey. This itinerary includes stops in Bolzano, Stelvio, Bormio and Livigno. Here, you can stop to enjoy the wine culture, explore medieval towns and fresh mountain air and hiking. Northern Italy offers travelers unique cuisine and the opportunity to explore the stunning Ortler Alps. This might be our favorite road trip for nature lovers, as it offers you the chance to take one-of-a-kind alpine photos which will amaze your friends and family when you return from Italy.
Click here for the full itinerary.
Tuscany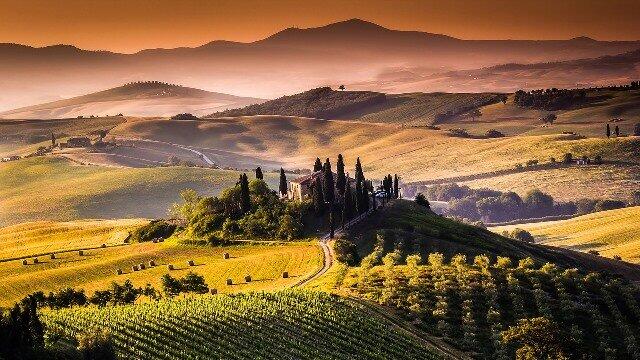 Food and wine lovers will love driving through Italy to see the rolling landscape of Casentino Valley. This drive from Florence through the Tuscan countryside will allow you to pause at wonderful wineries, eateries featuring the fresh, simple, and in-season ingredients that Tuscan food is known for. Stay at a quaint Italian hotel or guest house along the way. This 63-mile trip offers travelers plenty of time to explore, linger and delve into one of Italy's most magical regions. Travel at your own pace while enjoying plenty of inspiring views of the iconic Tuscan countryside. Make sure you take the time to stop for a sunset (or two) and admire that golden light that makes Tuscany so special. While on your Tuscany trip, why not make a short detour to Florence to enjoy a food tour?
Click here for the full itinerary.
Sicily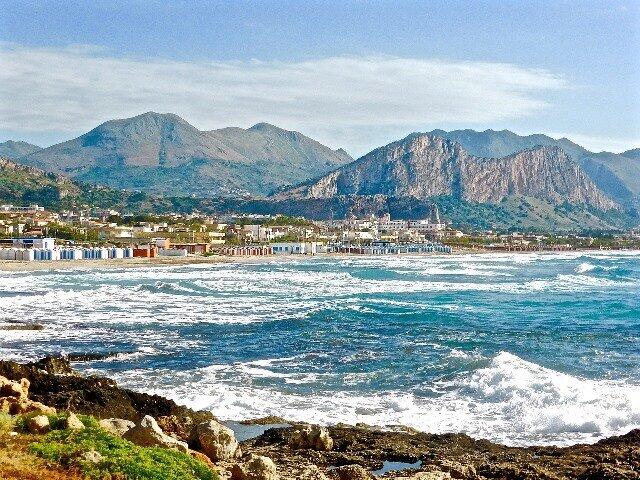 The famous island of Sicily offers travelers gorgeous vistas of the Mediterranean, a unique and storied history and some of the most delicious and interesting seafood cuisine in the world. The itinerary begins in Catania with stops on the slopes of Mount Etna, seaside Taormina and concludes after 87 gorgeous miles in Messina. This 3-day tour of Sicily offers travelers the opportunity to stop and explore roadside shops and cafes, pausing to enjoy your new favorite restaurants and classic monuments and ruins – a truly great part of the island to explore by car.
Click here for the full itinerary.
Lake Garda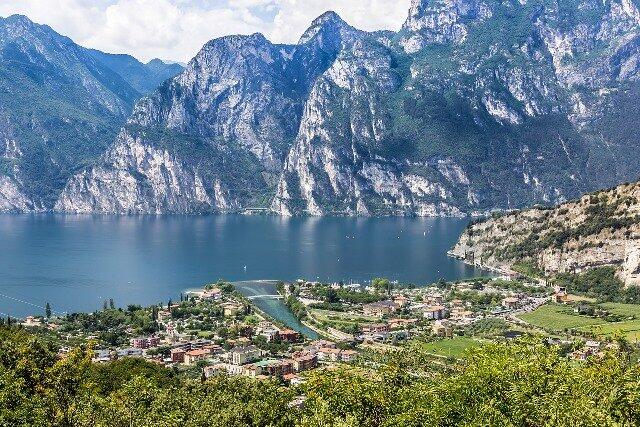 While you may have heard of the glamor of Lake Como's palatial estates, a drive through Italy's Veneto region along the banks of Lake Garda offers savvy travelers equally beautiful vistas. Pause for photos with pastel-colored Italian villas and the lake's crystalline waters as your backdrop, and enjoy the history of Verona, Brescia, Limone sul Garda and Trento on this fabulous drive. One of the longest routes in Auto Europe's Italy road trip guide, the Lake Garda tour doesn't disappoint. Begin in fabulous Verona and leave room in your itinerary for scenic detours. The itinerary also offers numerous restaurant recommendations, sorted by price, so no matter your budget you can find the perfect restaurant or café to leave you satisfied for the next leg of this delicious road trip.
Click here for the full itinerary.
Foothills of Sabina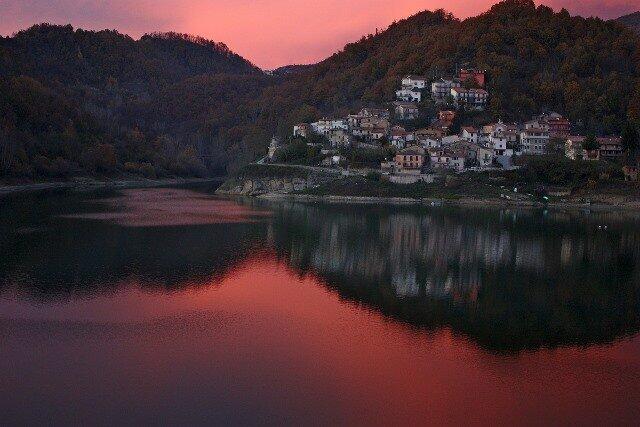 If you're planning a trip to Rome, this charming route which winds its way through the Sabina foothills from Rome to Terni offers you the chance to experience the beauty of the often-overlooked and unspoilt Italian countryside which surrounds this famous city. Here you'll see lush, green hillsides, steep valleys, and hilltop towns. this route is sure to deepen your Italian experience and enhance your understanding of Italian culture. The pace here is much slower and enjoying the outdoor lifestyle and nature is a thing here. Scenic detours include driving around Lake Albano, among other beautiful areas. Continuing on the route, it will take you through the Marcigliani Natural Reserve as you follow the banks of the Tevere River, and we recommend pausing at a roadside stand to sample high-quality olive oils from any of the impressive olive groves in this region. Drive to the summit of Mount Terminillo on your way to Amatrice before enjoying a drive through Lago di Campotosto State Reserve on your way to beautiful Terni. While in Rome, why not join a food tour or culinary class and get to know the region through its cuisine?
Click here for the full itinerary.
The Italian Riviera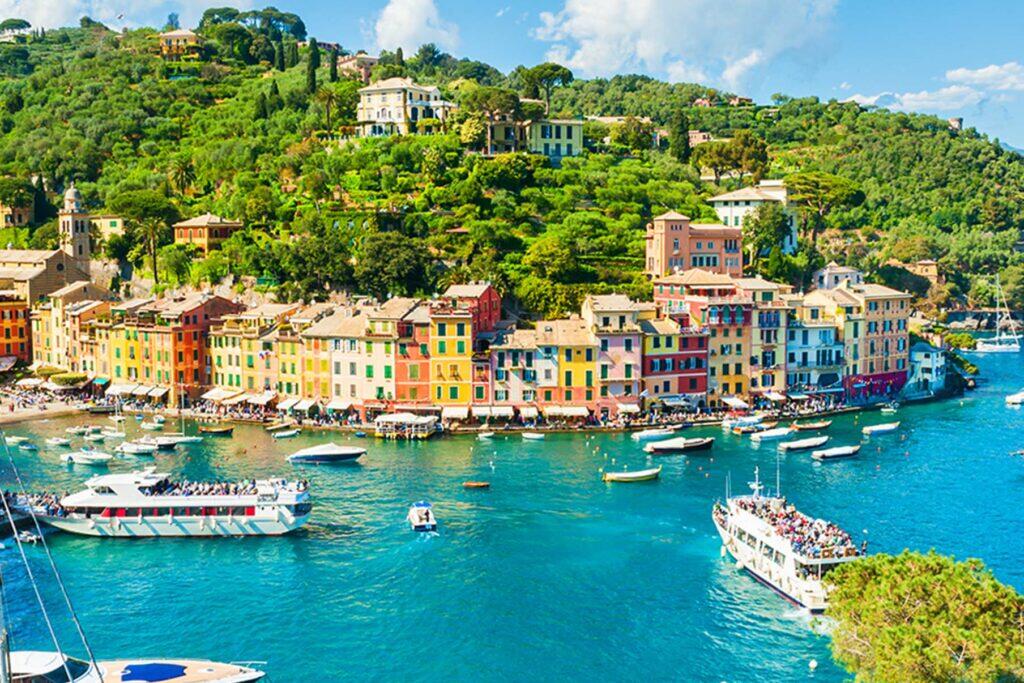 Craving a road trip through Italy on the Italian Riviera? This area is renowned for its idyllic harbours, colourful houses and dramatic coastlines. Discover the beauty of the numerous bays and Italian towns on an iconic road trip. From San Remo, the route takes you to Portofino, often listed as the prettiest harbor in the world. The road passes through Genova, a large city with many historical sights, and then to Cinque Terre, known for its unique five coastal villages. Here you'll want to take a break from the drive and explore the villages by foot to round out your journey.
What Stunning Finds Will You Uncover Driving Through Italy?
Of course, these 7 fantastic driving routes in Italy are only the beginning. There are numerous locales that you can explore by car, all within reach of Italy's major cities. Whether you're planning a day trip or an extended tour of Italy, incorporating our food tours or cooking classes with a driving tour of the Italian countryside is a great way to leave Italy with a deep understanding of what makes this country so special.
Do you have a favorite drive not listed here? Inspired to rent a car and enjoy and Italy road trip for your travel memories? Let us know in the comments!
Like this? Check out Eating Europe on social media!
We're on…
With more Italian foodie ideas, mouthwatering pics and much more.
This post contains affiliate links to products. We may receive a commission for purchases made through these links.