7500 Views
London has been a destination for style setters and fashion followers for centuries. And if you're a fan of all that glitters, you'll find a fantastic array of jewels old and new, priceless and costume at the top museums in London.
There are museums dedicated to celebrating the intricacies and fashion trends of jewels, and then temporary exhibitions revealing a whole treasure trove of pretty, shiny things.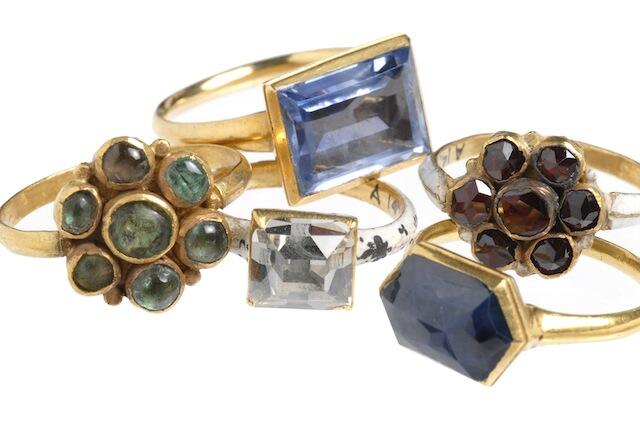 Jewellery at the Museum of London
While it is difficult to decide which of London's top museums to visit first, a very good starting point is the Museum of London. And it is here that you can see the best of British bling at the inappropriately named Cheapside Hoard exhibition. To be clear – this collection of hundreds of jewels is anything but cheap.
The streets of London may not be paved with gold but this exhibition has plenty of jewels and gemstones including emeralds, topaz, opals and rubies.
But this bling of a bygone age was almost lost forever. The Cheapside Hoard is named after the Cheapside area of the City of London where the cache of jewels was discovered in 1912.
It includes 500 pieces of Elizabethan and Jacobean jewellery and they will be displayed in the museum for the first time since they were buried in London in the 17th century. The collection includes rings, necklaces, jewelled scent bottles and a unique Colombian emerald watch.
As well as discovering why the Cheapside Hoard was buried and by whom, the exhibition will give you a feel for what 17th century London life was like.
Once you've seen the exhibition, wander on and peek at all the other great exhibits on show, including the Lord Mayor's golden coach, which is over 250 years old. Each November the coach is used for the annual Lord Mayor's show through the City of London. Built in 1757, it cost £860 to construct. I guess today it would cost a tad more.
From 450,000BC to the modern day, the Museum of London is a one-stop shop of everything you need to know about the history of England's capital city.
The museum is free to enter, but Cheapside Hoard: London's Lost Jewels exhibition is £10 (£9 without donation) for adults, £8 for Concession/child (12+). It runs from October 11, 2013 to April 27, 2014 from 10am to 6pm. There are also a number of evening events for jewellery fans.
Museum of London
Cheapside Hoard: London's Lost Jewels Exhibition
http://www.museumoflondon.org.uk
October 11, 2013 to April 27, 2014
Admission Price: £10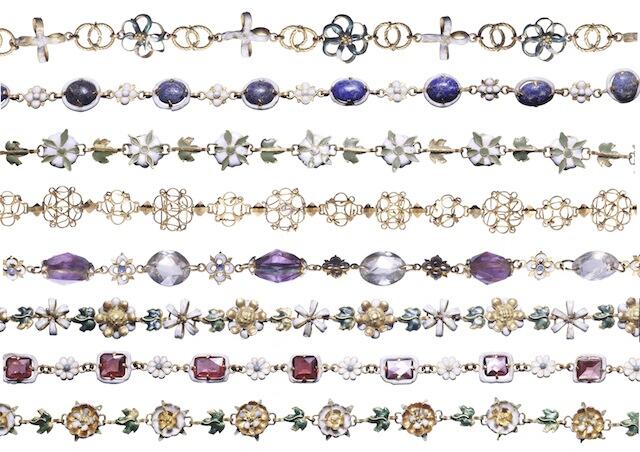 Royal Jewellery at the Tower of London
The Tower of London houses perhaps the world's ultimate collection of bling, the Crown Jewels. And rest assured it is also among the world's most expensive.
The Crown Jewels is part of the Royal Collection, guarded by the Yeomen Warders, better known as Beefeaters. This extravagant collection has been kept in London's best museum for jewellery fans, the Jewel House at the Tower of London, since the 14th century.
If you have ever seen Queen Elizabeth at a state event there is a good chance you will have seen her wearing this dazzling ceremonial bling.
Now it is said that all that glitters is not gold. But the Jewel House does its best to disprove this theory with all gold and prized gems of every type.
You won't be able to handle any of the precious jewels but you can see all the famous pieces at the Jewel House. They include the oldest item – the 12th century gold Anointing Spoon – the Swords of Temporal Justice, Spiritual Justice and of Mercy, and St Edward's Crown, the one Queen Elizabeth II was crowned with during her coronation ceremony in 1953.
Arguably the most famous crown on show is the Imperial State Crown, which has 3,000 gems, including the Second Star of Africa diamond. Perhaps the most famous jewellery though is the renowned Koh-i-Nur (Mountain of Light) diamond set in a platinum crown and weighing 106 carats. The Koh-i-Nur is only worn by a queen or queen consort and is said to bring bad luck to any man who wears it.
Attempts have been made to steal the Crown Jewels, most notably in 1671 by Colonel Blood, but thankfully no one has succeeded, preserving these jewels for wide-eyed visitors of one of the most popular museums in London.
Tower of London
Crown Jewels Exhibition
http://www.hrp.org.uk
Permanent Exhibit
Admission Price: £21.45 for adults, £10.75 for children (under 16)
Decorative Arts at the Victoria & Albert Museum
The V&A is undoubtedly one of London's top museums. Founded in 1852, it's named after great fans of the arts, Queen Victoria and her husband Prince Albert. Proudly proclaiming itself as the world's largest museum of decorative arts and design, the V&A houses a permanent collection of over 4.5 million objects that spans the centuries and hundreds of differing cultures.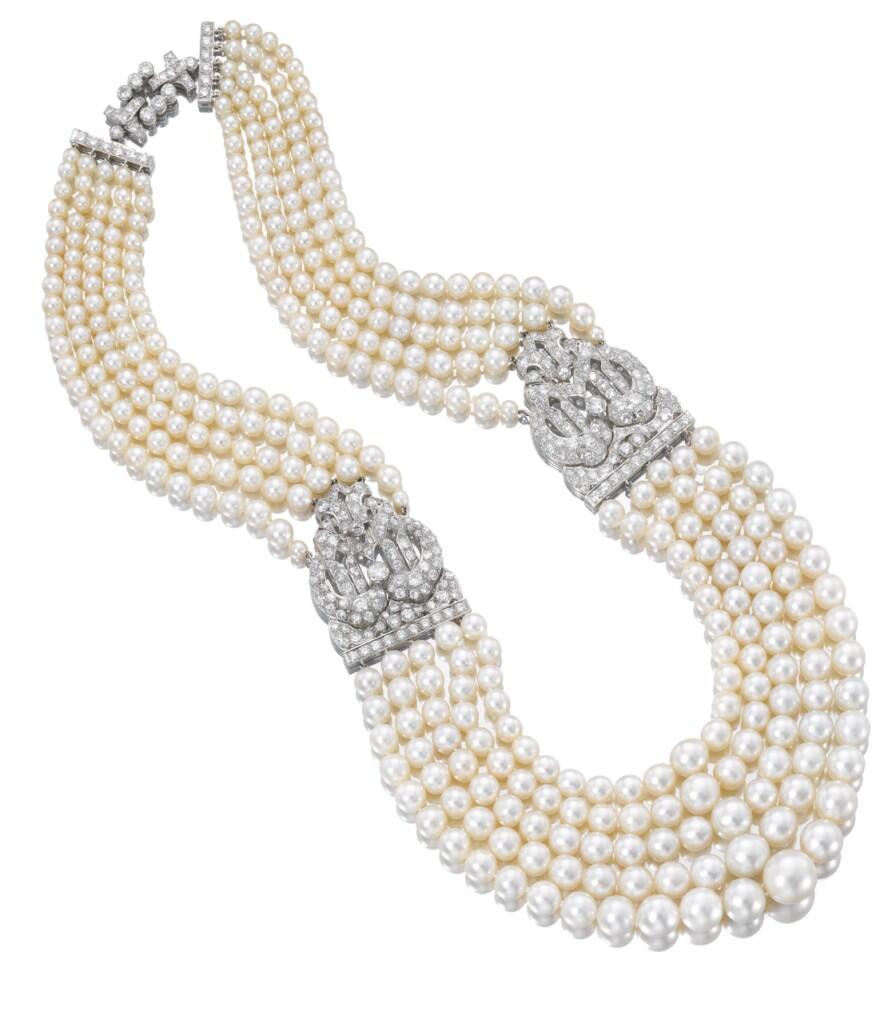 And when it comes to a bit of bling the V&A really is one of the best museums in London, in fact the world. It is renowned for having one of the most comprehensive collections of jewellery anywhere in the world – 3,000 jewels dating from the ancient to the modern.
The stately bling on display includes diamonds once owned by Catherine the Great of Russia, emeralds given by Napoleon and pendants from Queen Elizabeth I. There are also jewels by Faberge, Cartier and a medley of international modern-day jewellery makers.
Besides viewing the great jewellery on show, you can find out more about the art of jewellery making by attending lectures, talks and workshops at the museum.
Victoria & Albert

Jewellery Collection
http://www.vam.ac.uk
Permanent Exhibits
Admission Price: Free
* * *
Rated one of the top things to do in London, Eating London Tours offer a walking food tour through London's most characteristic neighbourhood.