6792 Views
Football, or soccer to some people, is the most popular sport in the world, being played in just about every country around the globe. There are actually more members of FIFA (the Federation of International Football Associations) than there are countries recognized by the United Nations. In 2014, over 2 billion people watched as Germany beat Argentina in the World Cup final; more than 500 million people tune in twice a year to watch El Classico, when Real Madrid face off against fierce rivals Barcelona in Spain.
For those travelling to London, it will come as no surprise that this city is just a little bit football crazy. There are 6 Premier League clubs based here: Tottenham, Watford, Chelsea, West Ham, Arsenal and Crystal Palace, along with many other fully professional clubs from right through the English league system. There are also thousands of football pitches around the city and many, many pubs and bars that show games whenever they are on the television. Here is a short guide to the best places in London for those who love the beautiful game.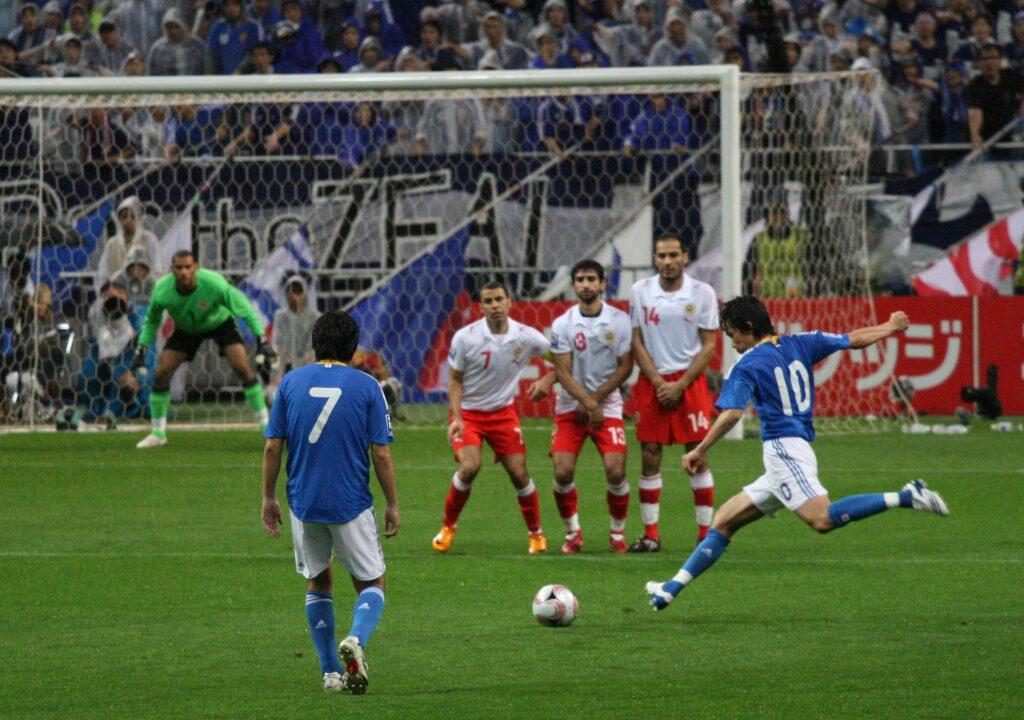 Best for History Lovers: The Freemasons Arms
Back in the 1860s, football as we know it was in its infancy. Various versions of the game were popping up all over the country and the rules usually differed as you went from club to club. In 1863, over 6 evenings, a group of people met in The Freemasons Arms and formed what is now known as The Football Association. And lo, football was born! The pub now stands as a tribute to those nights, with memorabilia on the walls and of course a big screen to watch the games over 150 years later.
81/82 Longacre, Covent Garden, London WC2E 9NG
+44 (0)20 7836 3115
shepherdneame.co.uk/pubs/covent-garden/freemasons-arms
Open: Mon – Thu 12 noon – 11.30 pm; Fri & Sat 12 noon – 11 pm; Sun 12 noon – 10.30 pm
Best for Watching Live Football: Craven Cottage
London has over 50 clubs based in the city, from Watford to West Ham and Arsenal to Millwall, but where do you go as a neutral who wants to watch some live football? Fulham play in the Championship (the second tier of English football) and have one of the oldest grounds in the country. Their 25,000 seat stadium dates back over 110 years and has one of the nicest settings in London, by the banks of the Thames. Tickets are reasonably priced and usually available on the door (booking in advance is never a bad idea though). They are also one of the only clubs in England to have a neutral section for the fans that just want to watch a game, without supporting a specific team.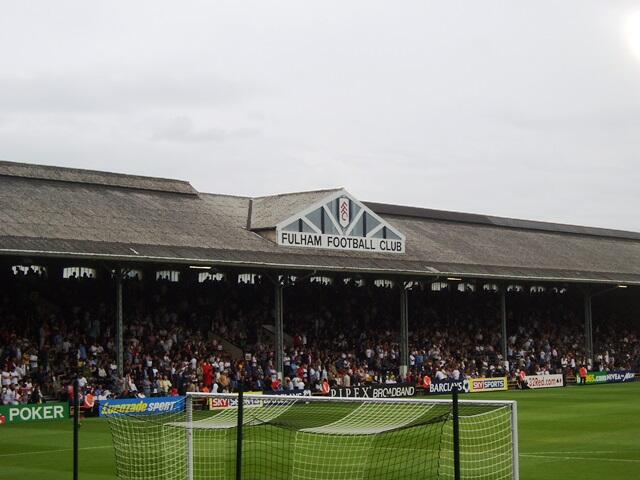 Stevenage Rd, London SW6 6HH
+44 (0)843 208 1222
fulhamfc.com
Best for Watching in a Bar: Riley's Sports Bar
Ok, so there are very few bad bars for watching football in London, but Riley's has for years been one of the country's premier sports bars for accessibility (they have over 50 screens showing a huge range of games) and atmosphere. Riley's is also one of very few bars to show the 3 pm Saturday games, which are not allowed to be broadcast on UK TV.
80 Haymarket, London SW1Y 4TE
+44 (0)20 7930 0393
rileys.co.uk
Open: Sun – Wed 12 noon – 12 midnight; Thu – Sat 12 noon – 3 am
Best for Playing Football: Powerleague
There is no shortage of pitches in London, and even if you can't find one, a couple of coats or jumpers make great goalposts and you can play anywhere you like. For a proper game, though, the Powerleague pitches around town are perfect. All you need are 7 friends (the 5-a-side pitches are ideal for 8-12 players in total) and you can hire a pitch for an hour in one of their London locations. A favorite is Shoreditch, not least for its bar for post-football beers, which leads us on perfectly to…
Braithwaite Street, London, E1 6GJ
+44 (0)20 7749 9900
powerleague.co.uk
Open: Mon – Fri 9 am – 5 pm; Sat 9 am – 6 pm; Sun 10 am – 10.30 pm
Best for Table Football: Bar Kick
Ok, so this is not strictly football, but it's still one of the most popular bar games in the world. Table football, along with pool, may not be as popular as it once was as a bar game, but you can still play in many locations around London. Bar Kick in Shoreditch is the home of table football in London. 20 tables across 2 floors along with a great atmosphere and live sport on the various screens (not to mention the fantastic cocktails) make this South American themed bar a perfect spot for a night out and a friendly game.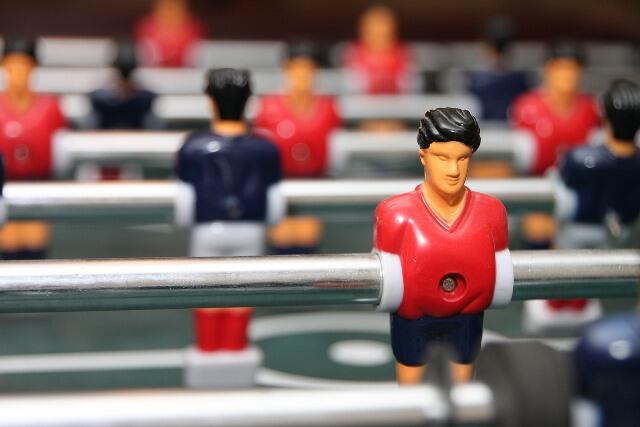 127 Shoreditch High St, London E1 6JE
+44 (0)20 7739 8700
cafekick.co.uk
Open: Mon – Wed 12 noon – 11 pm; Thu 12 noon – 12 midnight; Fri & Sat 12 noon – 1 am; Sun 12 noon – 10.30 pm
Best for a Football Pilgrimage: Wembley Stadium
"Wembley is the cathedral of football. It is the capital of football and it is the heart of football." Pelé, arguably the greatest football player of all time, certainly knows a thing or two about football stadia, having lifted the World Cup in 3 different ones and scored over 1,200 goals throughout his career. Although not the original Wembley Stadium (it was actually called The Empire Stadium), the stadium stands on the site of one of the all-time great sporting grounds. Rebuilt in 2007, this 90,000 capacity arena hosts all England home games as well as the finals of the FA Cup, League Cup, league playoffs and many more showpiece events. It's worth getting the train to Wembley Park and walking down Wembley Way just to take a look, even if there are no games or concerts on. Wembley is also the first stadium outside of North America to hold regular season NFL games and it's tipped to host a Superbowl in the next 10 years.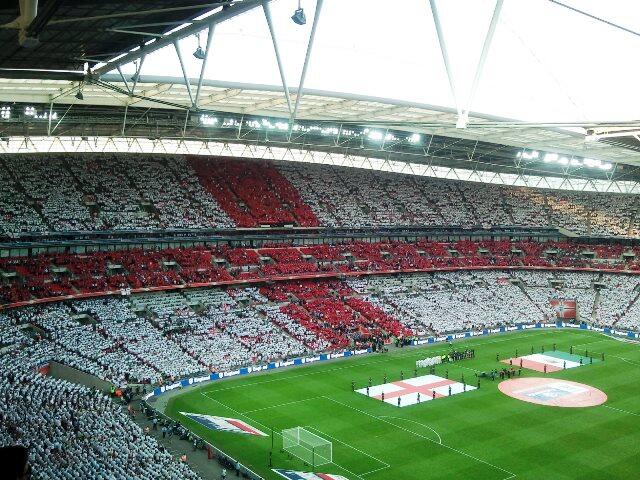 Wembley, London HA9 0WS
+44 (0)800 169 2007
wembleystadium.com