9330 Views
Modern Soho is home to trendy restaurants and media companies, but this wasn't always the case. For centuries, it was a seedy corner of town filled with criminals, bohemians and prostitutes, thanks to a thriving art scene and cheap rent. It's still London's red light district today, and though it's not quite the den of iniquity it once was, there's plenty of naughty fun to be had.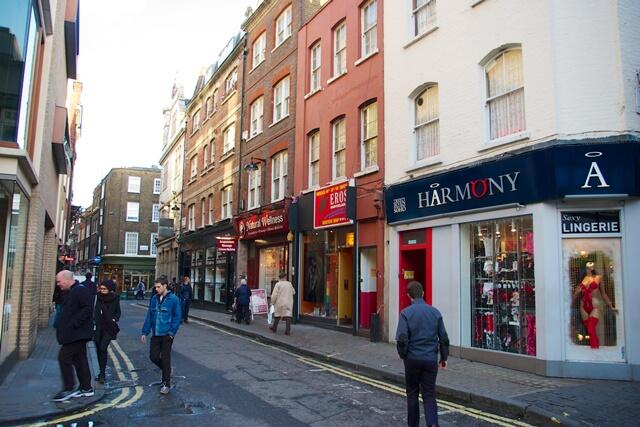 How It All Began
Once a royal park, Soho most likely takes its name from a traditional fox hunting call. As the area urbanized in the 17th century, the elite moved to Bloomsbury and Mayfair while Soho welcomed European immigrants – so many Huguenots lived there in the 1600s that it was known as "little France". Free from the restraints of polite society, it flourished as a hub of creativity and debauchery. Tenements and free-flowing gin lured artists and writers, who spent their time listening to music and carousing in dance halls. Of course, there was a dark side to the decadence; disease spread through overcrowded slums and crime ran rampant, with drunken revelers making attractive targets for thieves.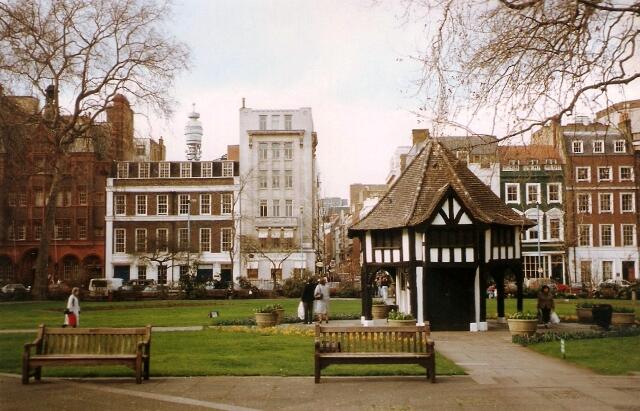 Don't Drink the Water
In 1854, a cholera epidemic spread through Soho, claiming over 500 victims. Dr. John Snow noticed something interesting, though – the only people spared from the illness were those who drank beer instead of water. Snow then traced the outbreak to a single water pump, which was next to an old, leaking cesspit. He convinced city officials to remove the pump's handle, cutting off access to the foul water, and the outbreak stopped. Today, he is memorialized by a new water pump on Broadwick Street, near a pub bearing his name.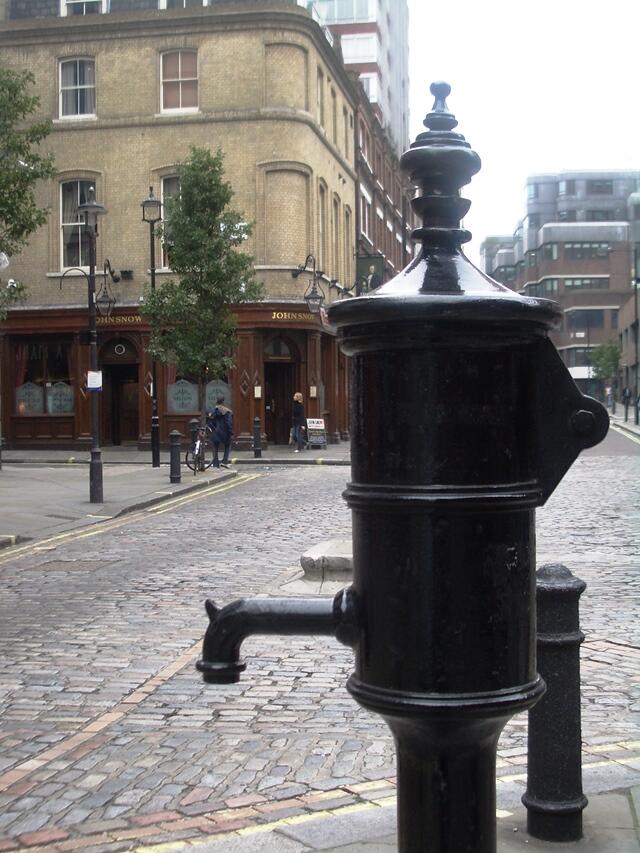 Enter the Modern Era
In the 20th century, Soho became an important center for music. American jazz musicians flocked to the area in the 30s, bringing their sound to Europe and leading to the birth of British skiffle. Rock 'n Roll arrived in the 50s and 60s, and stars like The Rolling Stones and David Bowie played at the legendary Marquee Club before making it big. The Beatles, Jimi Hendrix and Donovan recorded album tracks in local studios, and The Sex Pistols lived in a flat on Denmark Street, also known as Tin Pan Alley.
Good Time Girls
Soho has always been home to the sex trade. Brothels flourished for hundreds of years and at different times, prostitutes openly walked the streets. When the sexual revolution arrived, dozens of strip clubs opened and curious patrons visited adult movie theaters, read locally produced nudie magazines like Kamera, and explored sex shops. Nowadays, the industry is a bit more restrained; most prostitutes work out of studio flats, while others advertise their services on lurid postcards left in telephone booths. A few strip clubs still remain and there's a thriving gay scene based around a handful of bars and clubs, including the not-so-subtle G.A.Y.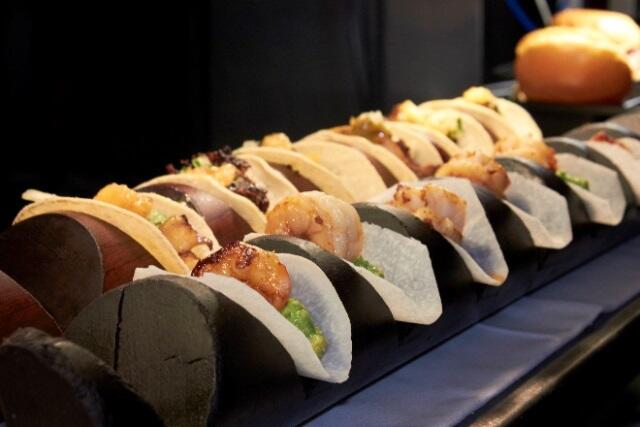 Soho Today
Like many London neighborhoods, Soho has been hit hard by gentrification. Luxury apartment buildings have replaced dingy pubs, historic businesses have disappeared and parts of it could even be considered family-friendly. It's not all bad news though – modern Soho is still home to some of London's best places to eat and drink, including La Bodega Negra. Behind a neon-lit entrance leftover from a peep show, it offers a menu of Mexican classics and fusion cuisine, including street-style tacos. (Tip! You can get a taste of La Bodega Negra on our Twilight Soho Food Tour!)
Feeling amorous? Treat yourself to a pair of saucy knickers from Agent Provocateur, or explore the colorful offerings at Harmony, an upscale sex boutique. Soho is also a great place to wander with no particular destination in mind and the narrow, winding streets are home to plenty of hidden gems.