6210 Views
There are so many places that spring to mind when you hear the word "London"… Big Ben, the Eye and the Houses of Parliament are just three of them, and what's the one common feature they share? All can be seen in their absolute splendor from the Southbank, a stretch of land running alongside the River Thames from Waterloo to Blackfriars and beyond. This particular part of the capital boasts some of the loveliest and most interesting places to visit, so let's start our journey today at Waterloo and take a stroll along an iconic part of the greatest city in the world…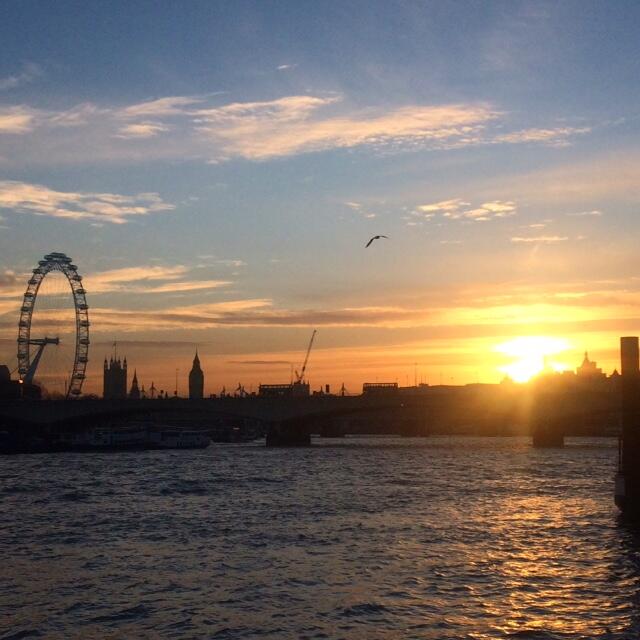 House of Vans
Opened in 2014 in the Old Vic Tunnels underneath Waterloo station, House of Vans is a place for anyone who is a fan of Americana and street skate style. Home to the only indoor skate park in the capital, it is also a venue for live music big enough for 800+ fans, a cozy cinema with bench and bean bag seating, a gallery, 2 bars and a café serving US-style fast food.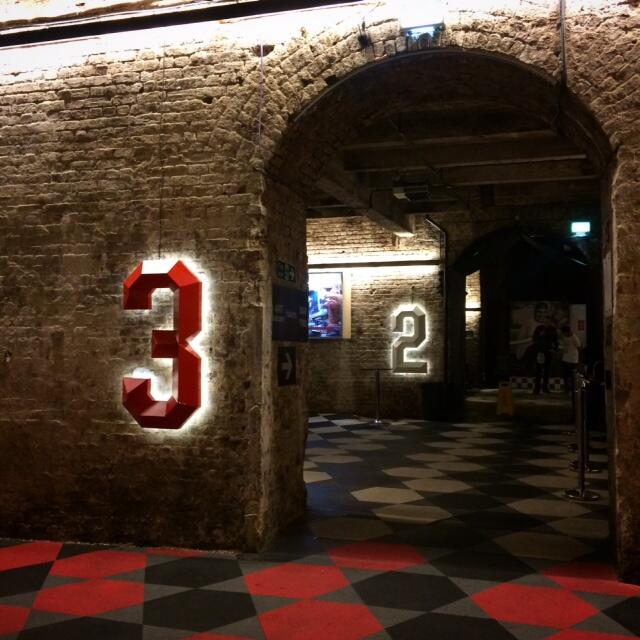 It's not the place for everyone, but the location if nothing else is a great draw. Visiting last autumn for a film screening, I was struck by what an original space it was, how nice the staff were, and how much I love this city for its bottomless well of passion and creativity. If you have a teenager who loves to skate, watch films (often totally free and with complimentary popcorn!) and generally hang out minus their ancient parents, put this on the list of places to visit.
Arches, 228-232 Station Approach Road, London SE1 8SW
+44 (0)20 7922 1180
houseofvanslondon.com
Open: Thu – Fri 4 – 10 pm, Sat 10 am – 8 pm, Sun 12 noon – 6 pm
Royal Festival Hall
Seating nearly 3000 people and located inside the Southbank Centre, the Royal Festival Hall is a performance venue where you belly-laugh with the funniest stand-up comedians, hear the world's best orchestras perform live or take in a Saturday afternoon talk by local and international experts. It's also the perfect place for a sunset-lit glass of wine on the 5th floor balcony where, at dusk, you can watch London light up before your very eyes.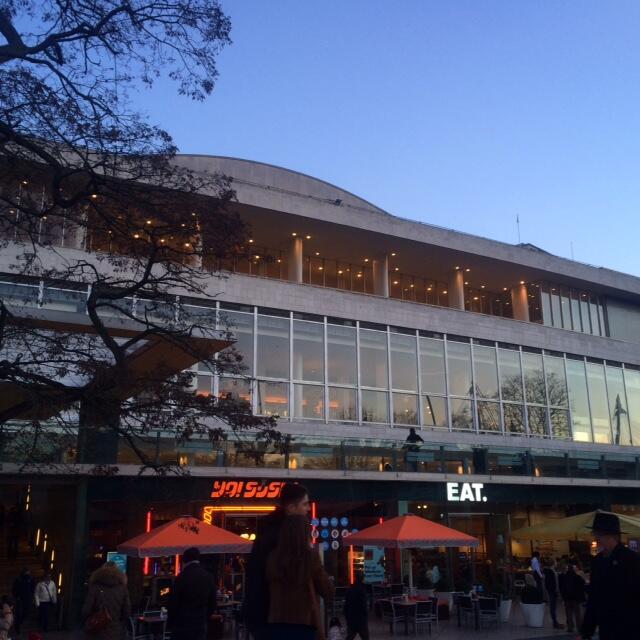 In the summer, the Queen Elizabeth Hall Roof Gardens on top of the Southbank Centre itself are a fresh, vibrant and totally free spot in which to enjoy a chilled glass of Pimms, as the sun beats down and warms the heads of tourists passing by below. Nip down a couple of floors and Skylon on level 3 has long held court as one of the best spots on the River Thames to enjoy a cocktail with girlfriends, an intimate dinner for two, or a celebratory lunch with family and friends. A word of warning – it can get noisy as the space is vast, but it's still worth a visit so dress sharp and enjoy some of the best service and views in London.
Southbank Centre, Belvedere Rd, London SE1 8XX
+44 (0)20 7960 4200
southbankcentre.co.uk/venues/royal-festival-hall
Open: Daily 10 am – 11 pm
Wahaca
London's love affair with street food shows no sign of slowing down as we enter a new year, and Mexican restaurant Wahaca – from British chef and BBC Masterchef winner Thomasina Miers – is an ideal spot for you to start your London street food dining experience.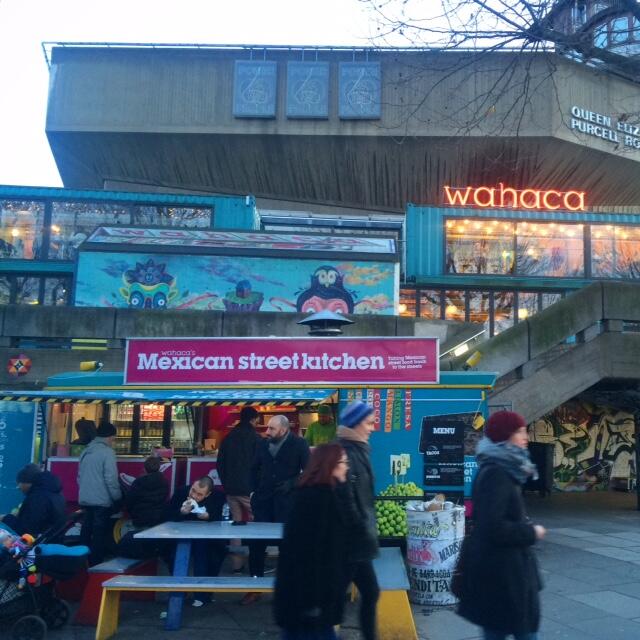 Constructed out of old shipping containers and with seating spread over 2 levels, their slow-cooked pork burrito was named as one of London's top 100 dishes according to Time Out recently, and goes beautifully with their frijoles – dark and rich, twice-cooked black beans topped with crumbled cheese. Dining al fresco always makes food taste better, and I promise you there's nothing better than devouring something utterly comforting, fragrantly flavored, and totally scrumptious as you watch the world go about its day. Prepare yourself for looks of envy from hungry passers-by…
Queen Elizabeth Hall, Southbank Centre, Belvedere Rd, London SE1 8XX
+44 (0)20 7928 1876
wahaca.co.uk/locations/southbank
Open: Mon – Sat 12 noon – 11 pm, Sun 12 noon – 10.30 pm
National Theatre
The National Theatre is without a doubt one of the reasons London is the greatest city in the world for live theatre. Luminary actors such as Peter O'Toole, Laurence Olivier and everyone's favorite dame, Judi Dench, have all left their mark on a theatrical history littered with award-winning performances and breath-taking new material. More than 800 plays have been performed in a 50-year history, and I'm about to let you in on one of the best kept secrets: each year, Travelex sponsors a large number of tickets to plays at the National for only £15. These shows sell out fast, but register at the National's website and be the first to know when these much anticipated tickets are released.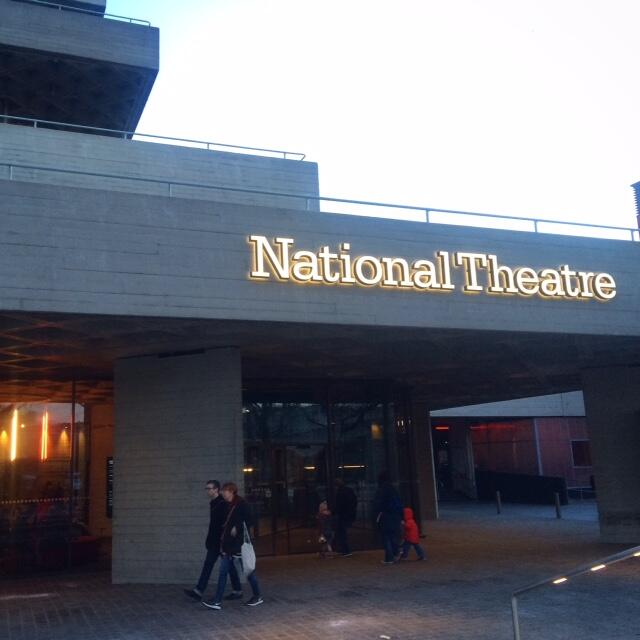 Take your time when visiting and browse through the archives in the Lyttelton Lounge before checking out an exhibition in the large foyer spaces and grabbing something to eat in one of 6 dining spots. Options range from afternoon tea inspired by shows such as My Fair Lady, an elegant and very reasonable fixed price menu at House Restaurant, regional sandwiches and salads at Kitchen, craft beers at the Understudy Pub, and gloriously British Knickerbocker Glory desserts in the Green Room, a local community-built bar and diner.
Upper Ground, London SE1 9PX
+44 (0)20 7452 3000
nationaltheatre.org.uk
Open: Mon – Sat 9.30 am – 11 pm, Sun 12 noon – 6 pm
British Film Institute (BFI)
The British Film Institute, or BFI as it's commonly known, is one of my favorite places in the whole of London: it has history, it has style. Outside it has one of the best places for people watching in the heated outdoor bar overlooking an always-popular book market; inside it has the most stunning cinema screens in the world. If red velvet curtains and a sense of true occasion appeal to you – and really why wouldn't they?! – then this is the place to come and watch something new for the first time or something old for the hundredth. I've seen films as varied here as Bugsy Malone, Gone with the Wind and Boyhood, and I've loved every minute of each.
There are also talks and preview screenings, and the venue itself plays host to many of the movies each year at the London Film Festival. So if you're planning a visit in October, you might find yourself rubbing shoulders with the stars! The Benugo Bar & Kitchen offers contemporary seasonal dishes and a set menu between 5 and 7 pm, making it handy for a pre-film dinner. The bar offers both inside and outside seating as well as quick, low-key snacks like fish & chips and burgers. If I wanted to take somebody somewhere great for the first time in London, I would head here without a doubt.
South Block, Belvedere Rd, London SE1 8XT
+44 (0)20 7928 3232
bfi.org.uk
Open: Sun – Thu 11 am – 11 pm, Fri – Sat 11 am – 11.30 pm
Gabriel's Wharf
Nestled between the National Theatre and the iconic Oxo Tower, and set just a little back from the main Southbank walkways, lies a small but interesting collection of independent shops. Here, those on a souvenir hunt will find something a little bit different. There are also more mainstream restaurants such as the ever popular Pieminster in which to recover when you're all shopped out! Gabriel's Wharf is home to 15 stores selling everything from jewelry to knitwear to home accessories; my personal favorite is Studio ½ whose range of glassware is both beautiful and affordable – the personalized wine glasses make gorgeous wedding presents! And if you find yourself visiting at Christmas, be sure to have a look at their pretty tree ornaments too.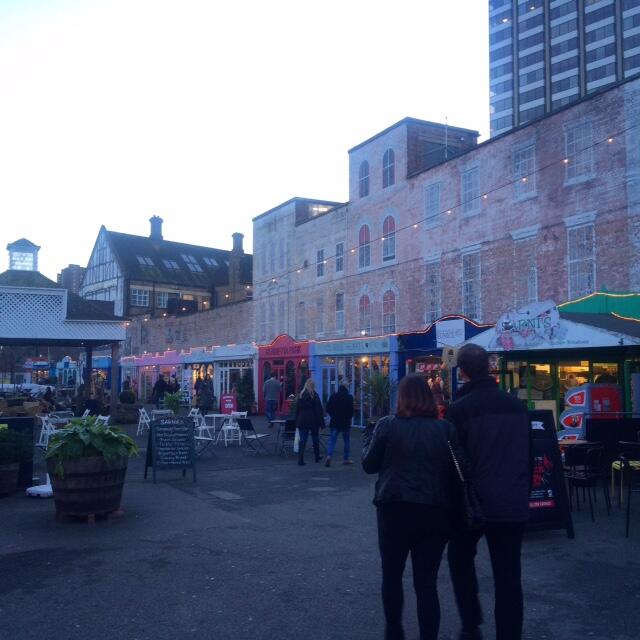 56 Upper Ground, South Bank, London SE1 9PP
+44 (0)20 7021 1686
southbanklondon.com/gabriels-wharf
Open: Tue – Sun 11 am – 6 pm
Oxo Tower
As much a part of the capital's skyline as St. Paul's Cathedral or the Shard, the Oxo Tower has been a landmark on the Southbank for over 7 decades. Originally used by the Oxo brand, it was nearing total dereliction until it was rescued and refurbished by the Coin Street Community Builders: a local social enterprise dedicated to making the Southbank a vibrant and successful place where tourists and businesses can flourish side by side.
Now you can find exclusive boutiques nestling in among art galleries and jewelry designers in a 2-floor plaza, where the scent of hot chestnuts (a local delicacy!) mingles with fresh coffee and salty river air. Exhibitions and events already planned for 2016 include "Paper Works", an exhibit looking at how paper can be turned into jewelry in March, and "China Now", featuring work by up and coming Chinese artists in May.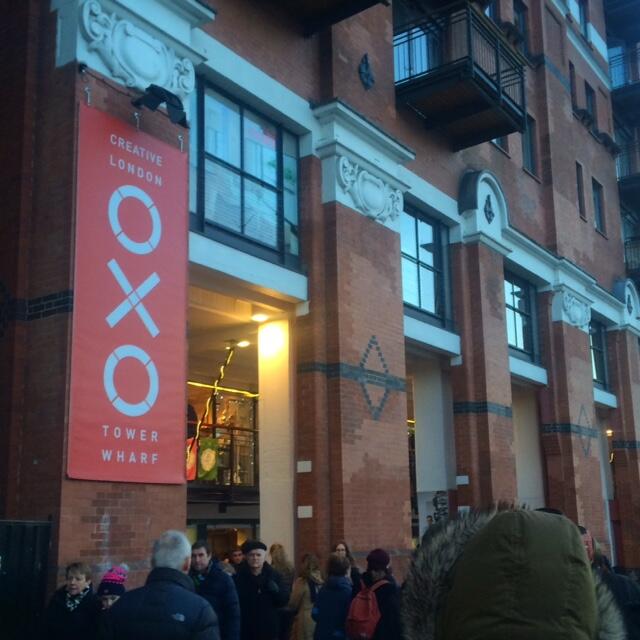 The Oxo Tower also lays claim to a restaurant, brasserie and bar which feature some of London's loveliest outlooks, especially in the summer when balmy evenings are all the excuse you need to sit outside with friends. Corned Beef Hash and Bloody Mary's are a delightfully gentle way to ease into the weekends at the brasserie, while the restaurant is impressive for night-time dining – both for the views and for the food. They offer a complete vegetarian and vegan menu alongside standard dinner and children's versions.
Bargehouse Street, South Bank, London SE1 9PH
+44 (0)20 7021 1686
oxotower.co.uk
Open: shops Tue – Sun 11 am – 6 pm; restaurants open daily until late
Sea Containers
Arriving on the Southbank in 2015, Sea Containers was one of the most eagerly anticipated new restaurant openings in London. Blending together British and American transatlantic style with a modern dining room, a wow-factor bar and an open-plan kitchen, the menu is seasonal with breakfast starting at 6.30 am on weekdays and dinner continuing until 11 pm.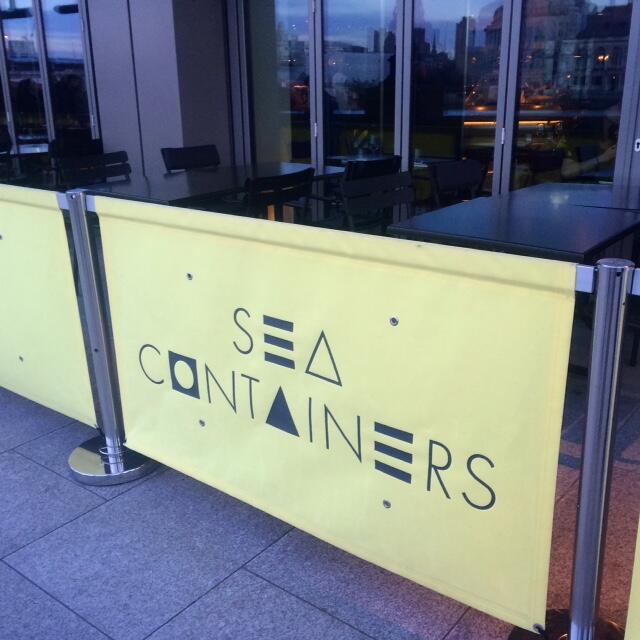 Make no mistake, this is not a cheap place to eat; instead, think of it as an investment, somewhere to savor the experience and treasure the memory long after you've left London. Special menus, such as the Valentine's Day menu, offer 5 courses for £75. The a la carte menu has several "family style" sharing dishes such as sea bream and ribeye at £35 and £69 respectively. A lunch of small plates and flat breads offers a more economical eating experience, with a Crispy Plaice Sandwich and a Kale Salad both deliciously bang on trend. The views are expectedly wonderful, but the leather booths are also worth snuggling into with those you love for a lazy weekend breakfast.
Mondrian London, 20 Upper Ground, London SE1 9PD
+44 (0)20 3747 1000
morganshotelgroup.com/mondrian/mondrian-london/eat-drink/sea-containers
Open: Daily 6.30 am – 11 am, 12 noon – 10.30 pm
Southwark Cathedral
The penultimate place on my Southbank hit list is Southwark Cathedral, and if you like your history, get ready for something very special. There has been a church of some sort on the site of Southwark Cathedral since 606 AD with the current site being the oldest cathedral church in the whole of London. That, my friends, is more than a little impressive, I think you'll agree.
Not only that but it is unashamedly glorious in both its approach to worship and its appearance. Billing itself as an inclusive church – meaning all faiths and denominations are welcome there – the cathedral prides itself on being an important part of local community, and can often be found manning a stall and talking to people at the nearby Borough Market. Inside, soaring archways of beautifully cared-for stonework, and rows of wooden pews perfect for perching on to savor a moment of peace, create an air of welcome. Outside, the churchyard often plays host to people enjoying their Borough Market purchases in the summer or volunteering for the cathedral by "sleeping out" to raise money in the winter. In a capital full of both moving history and striking modernity, this is a place worth heading to.
London Bridge, London SE1 9DA
+44 (0)20 7367 6700
cathedral.southwark.anglican.org
Open: Mon – Fri 8 am – 6 pm, Sat – Sun 8.30 am – 6 pm
Borough Market
Ask anyone if they know a food market in London and chances are, Borough Market will be the first one they mention. If you live here, it's a treasure trove for wannabe chefs to buy seasonal produce from; and if you're a visitor, it forever silences the notion that British food is bad. Unbeatable British produce sits side by side with superb international ingredients and dishes, and more than 100 traders offer everything from pies to produce to paella.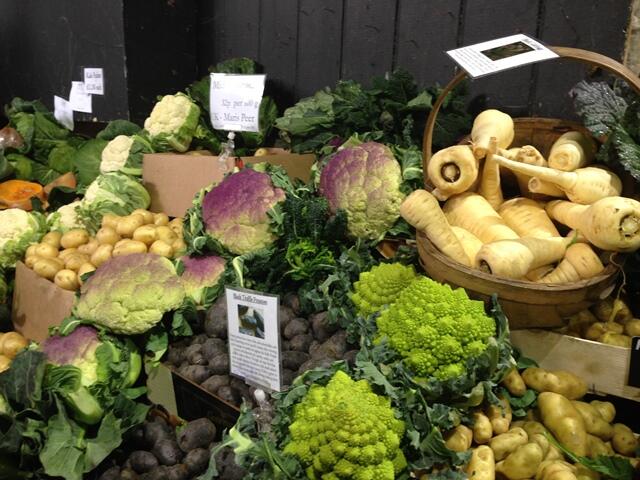 Some of the capital's most famous and most Instagrammed culinary items can be found here, including legendary custard-filled doughnuts from Bread Ahead, and spicy, chewy chorizo buns from Brindisa that will stain your fingers with splashes of paprika oil. The best time to go is in the week because at the weekends, it gets busy. Really busy. Really quickly. Rock up on a Wednesday morning around 10.30 am and enjoy the distinct pleasure of having the place to yourself.
Traders are super friendly and passionate about their product so if you can, go with friends and buy lots of things to share… just remember to take cash, take your stretchiest trousers, and take your time as you wander round one of the world's best food markets.
8 Southwark St, London SE1 1TL
+44 (0)20 7407 1002
boroughmarket.org.uk
Open: Wed – Thu 10 am – 5 pm, Fri 10 am – 6 pm, Sat 8 am – 5 pm