4384 Views
Finding a restaurant in Venice where price matches quality is perhaps the most difficult part about eating out in this fascinating city. One tip is get off the tourist-heavy streets and into those winding alleys where tourists don't go. In the farther reaches of the city, the Venice of the Venetians can be found. Another tip is to check out our list of the 10 best restaurants in Venice that we've compiled below.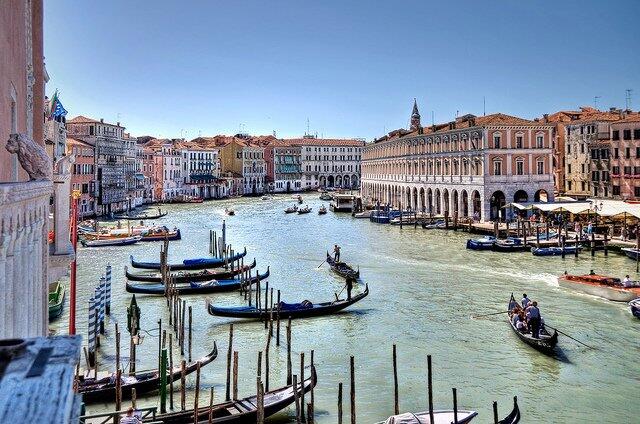 Osteria da Alberto
If you're looking for down-home Venetian fare, then this osteria might be the place for you. Like many restaurants in Venice, the menu focuses heavily on seafood, like baccalà (cod) cooked in a variety of ways for a second course, or spaghetti alle seppie nere for a first.
Calle Giacinto Gallina Cannaregio, 5401
+39 041 5238153
osteriadaalberto.it
Open: Daily 10 am – 11 pm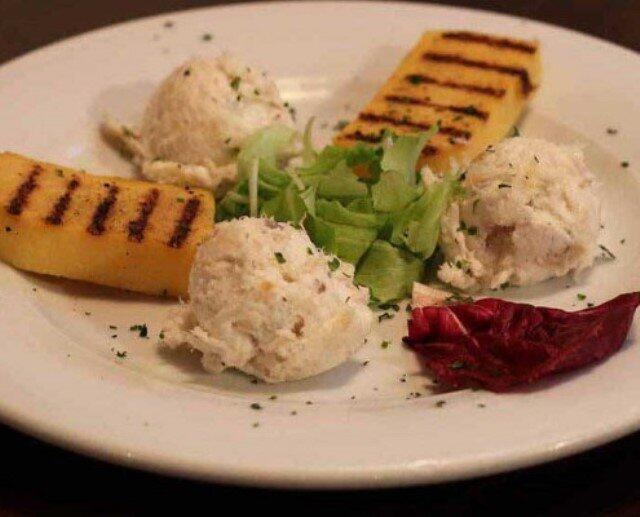 Ristorante al Covo
For refined and elegant seafood and other Venetian specialties, make Al Covo a necessary stop while in Venice. Everything here is made with attention to detail, from the ingredients themselves to their presentation. This is a good place to try baccalà mantecato, or whipped cod served on toasted polenta.
Castello 3968
+39 041 5223812
ristorantealcovo.com
Open: Fri – Tue 12.30 – 11.30 pm
Alla Palanca
Cross over to Giudecca Island for a tasty lunch at Alla Palanca, where the view across the canal would be worth it even if you weren't being served some excellent food. Come here for more seafood-based fare, and don't leave without trying dessert like their classic tiramisu.
Fondamenta Ponte Piccolo
+39 041 528 7719
Open: Mon – Sat 7 am – 8.30 pm
Bottega ai Promessi Sposi
Getting a real Venetian experience while in Venice is not the easiest part of being in the magical city on the water. But you'll be getting close to tasting what the real Venice tastes like at the Bottega ai Promessi Sposi. It is a cozy restaurant where you can dig in to local dishes.
Sestriere Cannareggio, 4367
+39 041 241 2747
Open: Tue & Thu – Sun 11.30 am – 2.15 pm, 6.30 – 10.15 pm
Impronta Cafe
This modern cafe is a great place to pick up a sandwich in the afternoon or dinner at night. It is open all day and so it can also serve as a place to go for that midday snack or drink. Located near the Ca' Foscari University, there is always a lively atmosphere at this restaurant/cafe.
Calle Crosera 3815
+39 041 275 0386
improntacafevenice.com
Open: Mon – Fri 7 am – 2 am; Sat 8 am – 2 am
Osteria la Zucca
For a more modern spin on traditional Venetian fare, head to La Zucca, a restaurant that has been dishing out delicious food for years. The menu focuses on vegetable dishes made with natural and fresh ingredients, though it also serves up its fair share of meat. When the weather is warm enough, take a table outside on the canal.
Santa Croce, 1762
+39 041 525 1570
lazucca.it
Open: Mon – Sat 12.30 – 2.30 pm, 7 – 10.30 pm
Osteria-Enoteca ai Artisti
This notably tiny restaurant in the Dorsoduro area of Venice boasts some of the freshest food in the city that comes straight from the Rialto Market. So tuck into a small table and get comfortable as you prepare to be delighted by the very best in Venetian fare, like spaghetti with prawns.
Fondamenta della Toletta Dorsoduro, 1169/A
+39 041 523 8944
enotecaartisti.com
Open: Mon – Sat 12 noon – 3 pm, 7 – 10 pm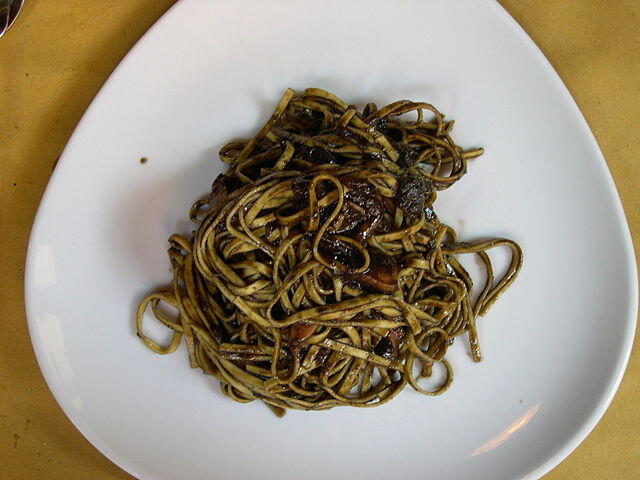 Osteria alla Ciurma
Located near the bustling Rialto Market, the Osteria alla Ciurma is the perfect place to stop by for a break from the tourist maze. Like many osterie around town, this one features what the Venetians call cicchetti – something like the Spanish tapas – and can comprise anything from the traditional baccalà mantecato to marinated anchovies.
Calle Galeazza, 406
+39 340 686 3561
Open: Mon – Sat 9 am – 3 pm, 5.30 – 9.20 pm
Torrefazione Marchi
For one of the best cups of espresso or cappuccino in the Cannaregio, squeeze up to the bar at Torrefazione Marchi and prepare to be overwhelmed by the selection of freshly ground coffee. If the fast pace of the cafe won't let you linger, be sure to get some ground coffee to go.
Cannaregio, 1337
+39 041 716371
torrefazionecannaregio.it
Open: Daily 7 am – 7.30 pm
Anice Stellato
This classy restaurant on the canal might be the place to go for a romantic night out. Like most menus in Venice, this one also centers on seafood, and all the dishes are elegantly presented and cooked. Though the restaurant is a bit far from the main tourist center, reservations should still be made, especially on the weekend.
Fondamenta de la Sensa, 3272
+39 041 720744
osterianicestellato.com
Open: Tue 6.30 pm – 12 midnight; Wed – Sun 10.30 am – 3.30 pm, 6.30 pm – 12 midnight