32308 Views
If there's one way to learn about the real local culture of a city, it's definitely through visiting its markets, rubbing shoulders with the locals and learning all about them through the process of diffusion. And there are plenty of markets to visit in Amsterdam, as it's a city well-known for being multicultural. Its markets offer the most vibrant colours, smells and sights that will drag you from stand to stand across the city. Here is a list of some of the best organic farmers' markets you must visit in Amsterdam, some offering more than just food.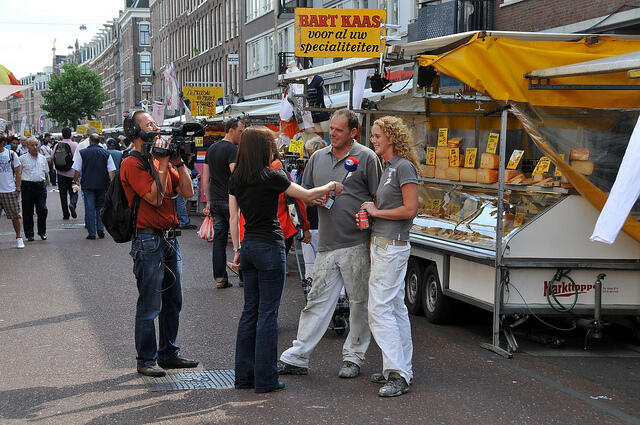 Food Markets you Must Visit in Amsterdam
Albert Cuypmarkt
There's no better place to learn about Amsterdam than at the Albery Cuypmarkt. This is the biggest and most popular outdoor market in the Netherlands, with 260 stands set up down one very long street. The Albert Cuypmarkt has been open since 1905, and attracts all sorts of people, from locals to home cooks and tourists. Its diverse stands sell everything from shoes to fresh foods such as the typical Dutch raw herring or freshly pressed stroopwafels.
Albert Cuypmarkt
Albert Cuypstraat, 1073 BL Amsterdam
Open Mon-Sat: 9am-5pm
Farmer's Market: Noordermarkt – Boerenmarkt
At the edge of the Jordaan district, you will come across the Noordermarkt every Saturday of the month.  The market fills the Noordermarkt square and offers all sorts of fresh and dry food. You can find fruit and vegetable, meat and cheeses, fresh herbs, pasta, grains and different types of olive oil.
Farmer's Market, Noordermarkt – Boerenmarkt
Noordermarkt, 1015 MV Amsterdam
Open Saturdays 9am-5pm
Marqt – The Farmers Market
On the ground floor of an all brick town house you will find the Marqt farmer's market. It is a newly built and recently opened market, but it has already been highly praised. Almost all of the products you will find there are local Dutch products, with the exception of products that don't grow or are not produced at all in the country such as lemons and wine. The prices are reasonably low compared to the big brand supermarkets.
Marqt – The Farmers Market
Overtoom 21-25, 1054 HD Amsterdam
Open Mon-Sat 8am-9pm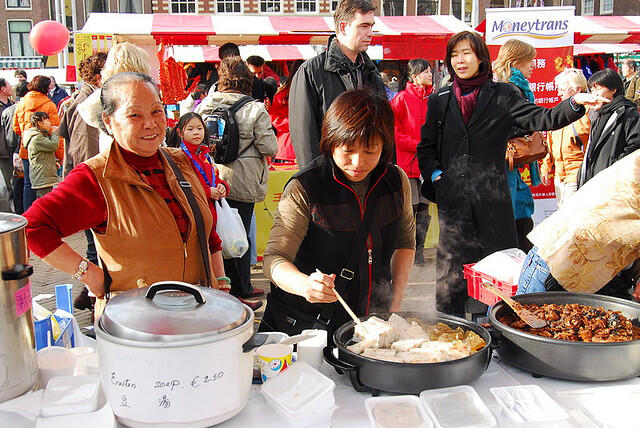 Nieuwmarkt Market
On the square just inside St Anthony's Gate stands the New Market Square (Nieuwmarkt), which has been around since the 17th century. Back then, farmers would come every day with their fresh produce grown in their land plots. Nowadays, the farmer's market (known as Boerenmarkt) runs only on Saturdays, where you can still come and buy fresh produce and flowers directly from the producers. While walking around the stalls, you can pick up a glass of freshly squeezed orange juice and boiled corn on the cob.
Nieuwmarkt Market
Nieuwmarkt, 1012 CR Amsterdam
Open Saturdays 9am-5pm
Ten Katemarkt

Ten Kate Markt hosts some of the country's finest produce to satisfy everyone's needs. You can find West Asian grocers, Dutch sandwich vendors, French cheese mongers among many other things. The market has more than 130 food stalls that extend along Ten Kate street in a residential neighborhood in Amsterdam West. Around the market you can also find a number of cafes, ethnic restaurants and exotic grocers.
Ten Katemarkt
Ten Katestraat, 1053 CE Amsterdam
Open Mon-Sat 9am-6pm
* * *
Eating Amsterdam Tours is a new travel blog and website about food in Amsterdam. Read more about our plans for a food tour in Amsterdam.