35605 Views
It's the elephant in the room: no matter how cultured, foodie or health-conscious you are, if you tell your friends and family you're visiting Amsterdam, they're bound to ask if you plan to smoke weed. And whether you decide to or not, you're guaranteed to be curious about it. I've spent most of my 10 years in Amsterdam trying to convince people that there is so much more to the city than "coffeeshops" and the Red Light District. But try as I might, even my friends' parents have been known to light up a sneaky joint while they're here. So it's time to take my head out of the sand, accept the fact that even the most avid of non-smokers are going to want to try this at least once, and make sure that your first hash experience in Amsterdam doesn't go up in smoke…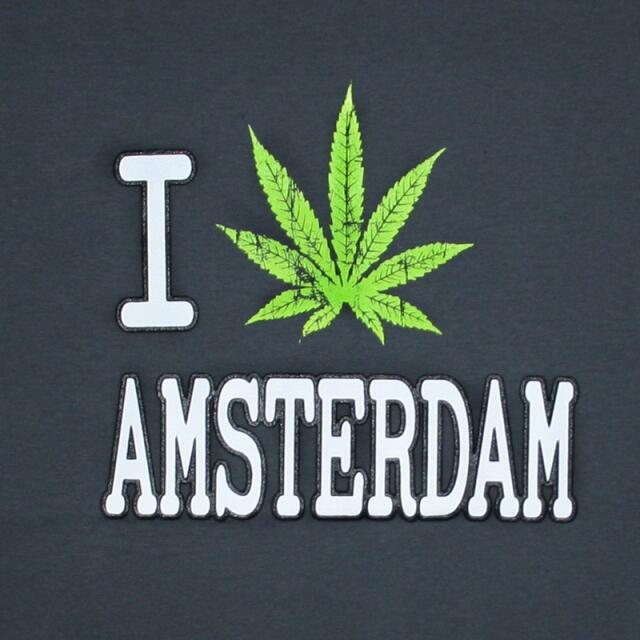 8 Things You Need to Know Before Smoking Pot in Amsterdam
Can you smoke everywhere in Amsterdam?
The short answer is no! The Netherlands' marijuana laws may be relaxed compared to those in many other countries, but don't make the mistake of thinking that means you can smoke wherever and whenever you like. Lighting up on the station platform at the airport (I've seen it happen many a time!) is not acceptable. And if a local doesn't walk over and tell you to stop, the police might instead. You have been warned!
So what is legal then?
Technically, you can smoke in coffeeshops (cafes that sell weed – and usually coffee too) but nowhere else. In reality, you'll catch that familiar sweet grassy smell emanating off the parks on sunny days, and the police will probably turn a blind eye.
I've heard rumors about the laws changing – are they true?
The laws surrounding coffeeshops have been steadily tightening up over the past decade, meaning that the number of coffeeshops in Amsterdam has decreased from around 350 to around 180 in 2014, with the number expected to go down to 155 by 2016. You'll still see plenty of coffeeshops around the city, but you may have to walk a little further to find your closest one.
But why is this? A number of regulations have come into play in recent years, including a ban on coffeeshops within 250 meters of primary schools and 350 meters of secondary schools. While this resulted in a few closures in Amsterdam, a new law making it illegal to help people grow marijuana came into effect in March 2014. This legislation means that so-called "grow shops", which sell seeds, lamps, fertilizer and other supplies, have closed down as well.
Ok, so I've made it to a coffee shop… What happens next? How do I know what to buy? How does it work?
You'd be forgiven for being confused, because the advertising of cannabis is also illegal. That's presumably why many coffeeshops don't even have official websites, so it's hard to do your homework beforehand. Usually, you can ask to see a "menu", which lists all the different types of hash (solid) and weed (grass) on offer, and how much they cost by the gram. If all that seems like too much decision-making, you can often buy pre-rolled joints so you don't have to deal with the guesswork of how many grams you might need, and how those darn rizlas are supposed to stick together…
And then of course there's hash cakes… What about those?
Tread carefully; tread very, very carefully! If you're not a regular marijuana user, half a hash cake is generally more than enough. Don't be tempted to eat the other half when you don't feel anything after 15 minutes. The drug takes a while (up to 2 hours) to work its way into your bloodstream, and many an evening has been ruined by inadvertently eating too many space cakes before realizing the consequences. The effect can be mildly hallucinogenic, and often disorientating – so make sure you are in a comfortable environment with people you trust.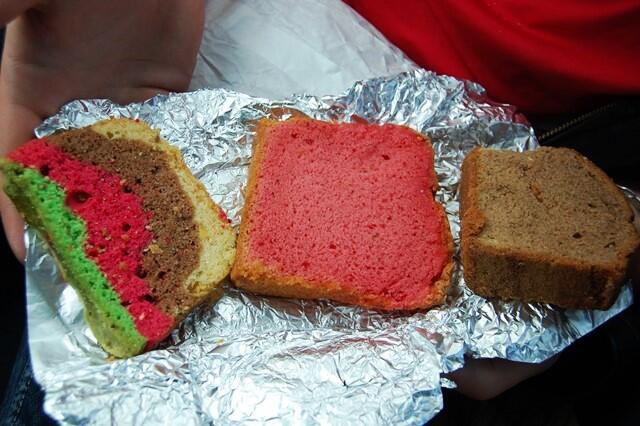 What else can I get in coffeeshops?
Well, coffee, for one. But also other hot drinks and sodas, as well as juices, cakes and snacks in some coffeeshops. (Remember the "munchies" you're always hearing about? It's all true, so some kind of food is almost always on offer.) Drinking alcohol in coffeeshops is now illegal, as is smoking regular tobacco. So expect to be smoking your pot "neat", as it were. Some coffeeshops also supply vaporizers that allow you to inhale the drug pure without the side-effects of smoking it – a posh bong, if you will.
What about souvenirs?
Don't even think about it! The import of cannabis (whether seeds, hash, grass, space cakes, etc.) is illegal in any country, so it's definitely not worth the risk of trying to take some home. That being said, if you want to buy one of those T-shirts with a huge green hash leaf on it, I guess I can't stop you…
Are all coffeeshops created equal? Where do I find a good one?
Just like with bars, coffeeshops have their differences and people have their favorites. Here are a few that are accessible and friendly – great for beginner pot smokers!
Rusland – Beautifully decorated and serving 40 different kinds of tea (!), this is the coffeeshop to take your mom to, if she ever happens to ask…
Rusland 16
+31 (0)20 627 9468
coffeeshop-rusland-amsterdam.com
Open: Daily 8 am – 12.30 am
Dampkring – Always busy and popular, the Dampkring has a couple of locations in the city, and is a reliable spot for novice smokers.
Handboogstraat 29 / Haarlemmerstraat 44
+31 (0)20 638 0705 / +31 (0)20 427 6739
dampkring-coffeeshop-amsterdam.nl
Open: Daily 10 am – 1 am
Siberië – Located on one of the most beautiful and charming canals in Amsterdam, there's nothing seedy about this place. Relaxed and friendly, it's worth a visit even if you'd rather play a game of chess than smoke a joint.
Brouwersgracht 11
+31 (0)20 623 5909
coffeeshopsiberie.nl
Open: Mon – Thu 9 am – 11 pm, Fri & Sat 9 am – 12 midnight, Sun 10 am – 11 pm
The Bulldog Palace – The biggest and most famous of the coffeeshop chains, the main branch of The Bulldog is on the Leidseplein. It also features a cocktail bar, coffeeshop, juice bar and souvenir shop.
Leidseplein 15
+31 (0)20 422 3444
thebulldog.com
Open: Mon – Thu 10 am – 1 am, Fri & Sat 10 am–3 am, Sun 10 am–2 am
Barney's Breakfast Bar – This popular café-cum-coffeeshop is one of the most civilized places in Amsterdam to enjoy a smoke with a good all-day breakfast.
Haarlemmerstraat 102
+31 (0)20 625 9761
barneys.biz
Open: Daily 8 am–1 am