14746 Views
This post was originally published on July 27, 2015 and was updated on November, 2017.
Whether you're visiting and looking to experience something uniquely Amsterdam, or you're an Amsterdammer who wants to mix up your culinary routine, cooking classes are a fun way to try something new with the help of someone who really knows what they're doing. I picked 5 of the most interesting cooking classes in Amsterdam. This city may be small, but from group outing to Ayurveda to chic kid's food, it's got a cooking class for everyone!
Esther's Cookery
Esther's Cookery, on the quiet end of Gerard Doustraat in de Pijp, is a lovely hidden little gem. Cooking recipes from all over the world, Esther's is the first (and only) kosher and flexitarian cooking studio where people from all walks of life come together to cook and eat. You can choose your own theme, including Syrian food, Jewish/Eastern European food, vegan healthy food and Italian homemade pasta. Esther offers a wide range of classes: from a more technical 6-part course for 10-12 people which covers all the basics, to occasional one-off themed lessons (like vegan, Moroccan or pastries), to private group lessons/dinners for team outings.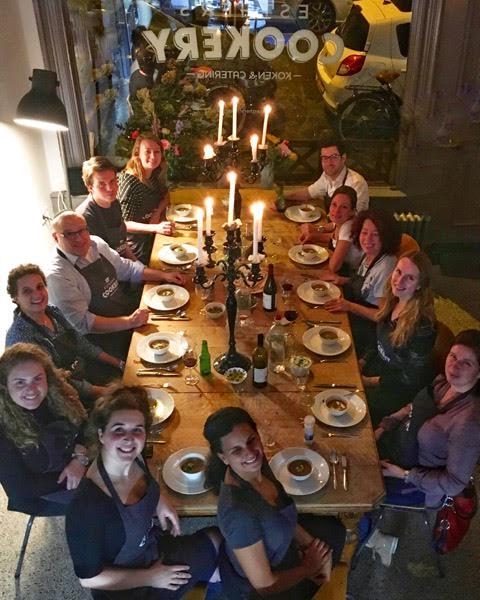 Gerard Doustraat 46
+31 (0)6 2700 8399
estherscookery.nl
€50-70 per person or €500 for a group of 10
Rada's Kookstudio
Rada's Kookstudio is the live version equivalent of "Indian Cooking for Dummies." Having worked as a cook at a Hindu monastery for 10 years, Rada really knows what she's doing, and you'll be swept along by both her warmth and her enthusiasm for the cuisine and for an Ayurvedic lifestyle. For the first hour of the workshop, she walks you through the history and culture behind the cuisine, explains the myriad different spices at hand (where to get them, how to use them) and the basics of Ayurveda. I really enjoyed the fact that she didn't just limit us to Indian cooking, but talked more generally about health and the beneficial properties of herbs and spices. I helped make these unbelievably scrumptious bon-bons packed with all 7 Ayurvedic tastes: sweet, sour, salt, pungent, bitter, and astringent. The recipes were really unique and something I would never have attempted to make myself if I'd found them in a cookbook. Definitely recommended if you're curious about vegetarian/vegan cooking, want to spice up your cooking routine, or want to break out of your comfort zone.
 Rustenburgerstraat 12a
+31 (0)6 1444 1758
kookstudio.net
€65 per lesson or €295 for a 5-part series such as "Basic Lesson Ayurvedic Cooking"
Sterk in Eten
A few weeks ago, I subscribed to Sterk in Eten's Facebook page and was continually flabbergasted at their beautiful posts: stinging nettle soup… strawberry and rhubarb jam… 3 kinds of homemade pasta… wait… that's for a kid's cooking class? Surrounded by the plants at the super cute "Kas Keerweer," a greenhouse in de Baarsjes neighborhood (and a destination in and of itself), Hiske Sterk helps kids aged 7 and up get acquainted with seriously good food: seasonally fresh, healthy, organic, and delicious. I love the fact that she really goes out on a limb to introduce kids to unique food; I can imagine that this class might help a picky eater or two. When the next lessons begin, she'll branch out to a different location in de Baarsjes and Amsterdam Zuid, and other kinds of classes as well: one for toddlers and also one focused on teaching parents how to cook for their families. Recommended as great way to get your kids really interested in what they're eating and help to raise the next generation of foodies.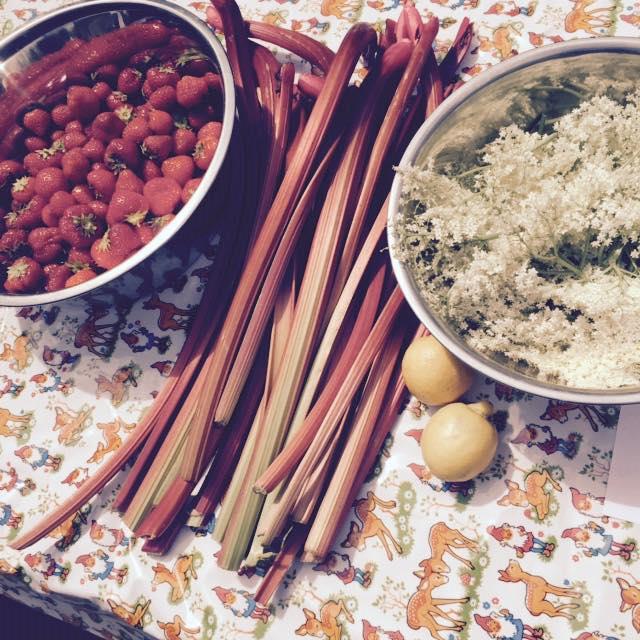 Reinier Claeszenplein 12
+31 (0)6 2464 4946
sterkineten.nl
€145 for 6 lessons
Hotel Okura workshops
If you're a cooking veteran looking to sharpen your techniques, then the chic Hotel Okura's got you covered. You'll get the chance to learn from some of the best chefs in Amsterdam in a gorgeous hotel on the Ferdinand Bolstraat. Two workshops are centered around the hotel's restaurants: one focused on the art of Teppanyaki at Teppanyaki Restaurant Sazanka, and the other which reveals the secrets of the prestigious 2-Michelin starred Ciel Bleu. For the more advanced, the cooking studio also holds thematic "Master Classes" centered on specific, often seasonal, ingredients: asparagus, lobster, Wagyu beef, and mushrooms.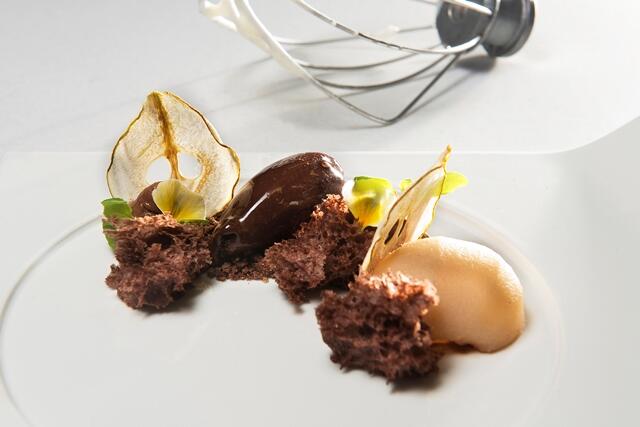 Recommended for a splurge… maybe a treat for your favorite foodie? A meal at Ciel Bleu costs about the same as the workshop, and in addition to an exclusive look at the chef's techniques, you get to take the recipes home. It's like a two for one deal!
Ferdinand Bolstraat 333
+31 (0)20 678 7450
okura.nl/en/culinary/#/Kookstudio
€75-120 per lesson, depending on the type
Oso Patu

If there's one thing Dutch people love to bash, it's their own cuisine. While they enjoy a nice hearty bowl of erwtensoep (pea soup) or a few bitterballen to go with their after-work borrel (drinks), no one seems to have any delusions as to the complexity of these dishes, and you'd be hard-pressed to find a cooking lesson on Dutch cuisine. And when you see the variety of rich flavors and interesting ingredients that trade, colonialism and migration have brought here, it's not hard to understand why. So if you're looking for an "authentic" Dutch culinary experience, why not try some Surinamese cuisine?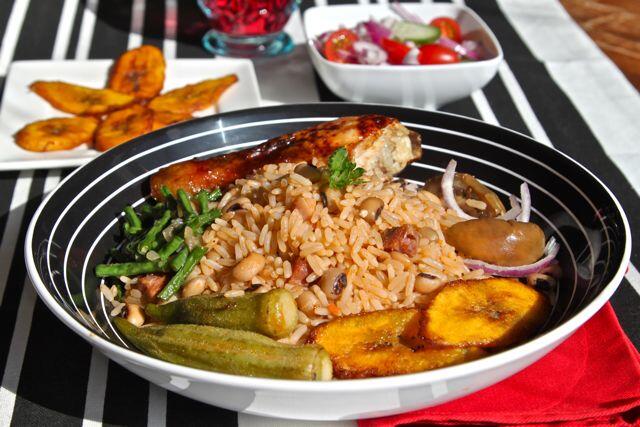 Chances are if you're visiting Amsterdam, you might not have heard of the former colony of Surinam and aren't familiar with its food, which is a unique mix of African, Jewish, Portuguese, Amerindian, and Chinese influences, among others. Oso Patu's different lessons showcase this variety: a roti workshop, lessons focused on Chinese, Creole or Javanese recipes, and a moksi alesi (rice dish with various meats or beans and spices) lesson.
Recommended for anyone who likes really rich, flavorful fusion cuisine and who is interested in learning more about the fascinating culture behind it. A way to branch out if your knowledge is limited to takeout dishes! Find out where to find the best Surinamese food in Amsterdam here!
Zaandammerplein 50
+31 (0)6 4551 0466
www.facebook.com/osopatu/
€59 per lesson
* * * * * * * * * *
Interested to learn more about the Netherlands through its food? Join one of our Amsterdam food tours to sample the best cuisine the city has to offer!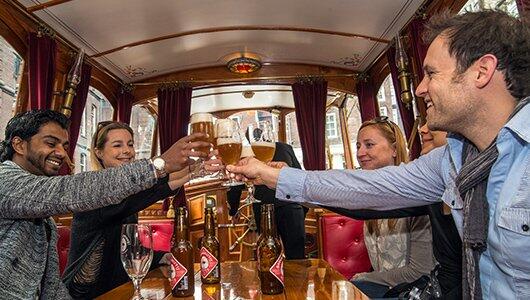 * * * * * * * * * *
Like this? Check out Eating Europe on social media! We're on…
With more Dutch foodie ideas, mouthwatering pics and much more.