13299 Views
When it comes to knowing a city's local cuisine – from restaurants to specialist shops to markets – nowadays bloggers are the go-to resource. Unlike guidebooks and other publications that are often written months before they're printed and can quickly get out-of-date, blogs offer up-to-the-minute, ultra-local knowledge of their area of expertise. And Amsterdam is no exception. But with hundreds of food bloggers out there writing about everything from bitterbal recipes to the latest locally brewed beer hotspot, how do you sort the best from the rest?
Here's our roundup of the top of the blogs – whether you live in Amsterdam or just want to get some research in before or during a trip to the Dutch capital, these are the bloggers to follow…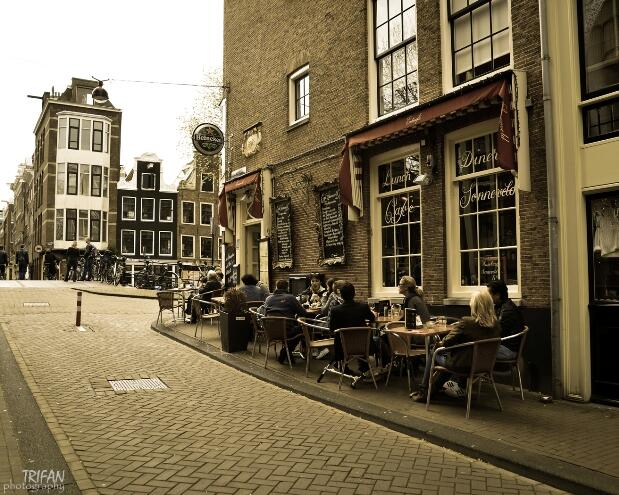 Top Six Amsterdam Food Blogs
Amsterdam Foodie
As Amsterdam food blogs go, Amsterdam Foodie's one of the longest running, having started in its most basic form back in 2006. Now, the website boasts over 350 restaurants in its database, with reviews and contact details for each searchable via an extensive recommendations section and an interactive map. It's a great resource if you're looking for a restaurant in the city – or indeed for a book of lunch recipes! The author recently published her first cookbook: Vicky Hampton's Working Lunch and you'll also find her writing on our very own blog and social media!
Read Vicky's blog here: amsterdamfoodie.nl 
Eat Amsterdam
Written by Cecily Layzell and recently redesigned, Eat Amsterdam focuses on four different categories: restaurants, coffee shops (by which she means those selling the brown caffeinated stuff, not the herbal kind!), wine & cocktail bars, and food & drink shops. It's also location-based, making it quick and easy to see what you can find where.
Read Cecily's blog here:  eat-amsterdam.com
Dutchgrub
Another blog that falls into the "oldie but goodie" category is Dutchgrub, a more traditional blog in terms of format, and full of great foodie content. Dutchgrub's "Best of" lists are nigh-on legendary – as a restaurant, it's hard to earn a place on one, and as a local diner, it's hard to eat your way around of them. But believe us when we say we've tried!
Read the Dutchgrub blog:  dutchgrub.com
Life in Amsterdam

Technically not just a food blog, Life in Amsterdam covers everything from museums to dating to wine (as well as, of course, food and restaurants). But we love Kira's honest, bubbly personality that comes through in every one of her posts. Be sure to pay close attention to her "bike score" when it comes to her restaurant reviews – the higher the rating, the further she's prepared to cycle to go eat there!
Read Kira's blog: lifeinamsterdam.com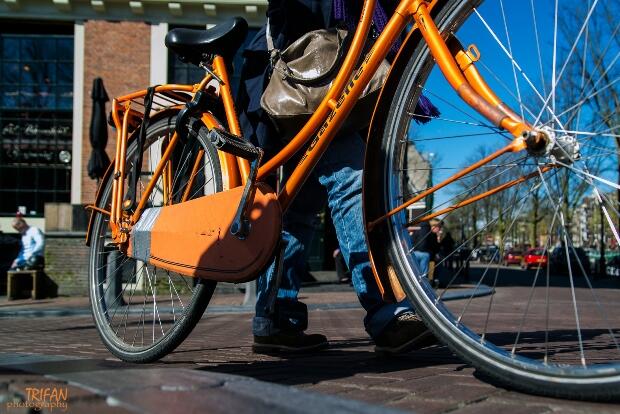 Your Little Black Book
Anne's Little Black Book covers not just Amsterdam, but includes other travel destinations like New York and Austin in the U.S. The blog is available in both English and Dutch (handy!) and also covers hotels, beauty, shops and pop-ups. The site's not been running long, so you won't find some of the older foodie resources on there. However, when it comes to what's new and hot, this Little Black Book's got the lot!
Read Anne's blog: yourlittleblackbook.me
Awesome Amsterdam
Again, covering more than just food, Awesome Amsterdam is a fabulously enthusiastic collection of recommendations for everything from coffee bars to, umm, actual bars, and from festivals to clubs. She also features a set of handy "Neighborhood Guides" so if you're staying in a particular part of town, you can make the most of it at the click on a mouse…
Read Shoshannah's destination blog: awesomeamsterdam.com
And finally, if you really want to get to know the city like a local, don't forget to book your spot on our Jordaan Food Tour to find out all the foodie haunts and secrets Amsterdam has to offer!