9329 Views
While your stay in Amsterdam will inevitably come to an end, you can always bring home memories of Amsterdam in the form of souvenirs. Sometimes a little tacky, other times a little cheesy (literally!), Amsterdam souvenirs are fun ways to remember your trip. Here are our picks for the best souvenirs to bring home from Amsterdam.
Top 6 Souvenirs to Bring Home from Amsterdam
Stroopwafels
Small, compact and packing a flavorsome punch, a bag or two (or five) of stroopwafels is a perfect Amsterdam souvenir to bring home to snack on. These mini-waffles with caramel filling are typically warmed over a cup of coffee here in Holland, and nibbling on a steam-softened stroopwafel while you browse through your trip pictures is a perfect way to bring back great Dutch trip memories once back at home.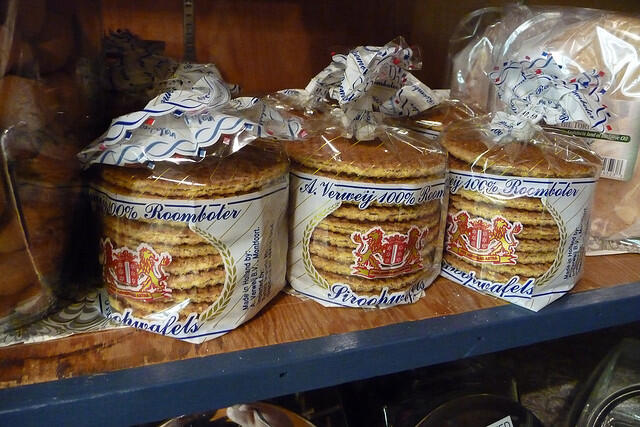 Cheese
Cheese is a way of life here, as some of the world's most popular varieties like Edam and Gouda are from Holland, so bringing home a disc of Dutch cheese is easily the best savory souvenir out there. If you are tasked with buying souvenirs for friends or family members, Gouda is a great choice as chances are they may already be fairly familiar with it and should be able to tell immediately just how much better the fresh variety from Holland tastes when it hits their taste buds. A few different ages of Gouda for your friends or family to compare and contrast is always a nice touch.
If the souvenir is just for yourself and you've sampled enough Gouda while here at our plentiful cheese shops, I recommend sneaking off to a local farm to get some much sought after Boerenkaas (Farmer's Cheese). It's worth noting that you should check your home country's regulations on bringing cheese back before you buy that big block, though!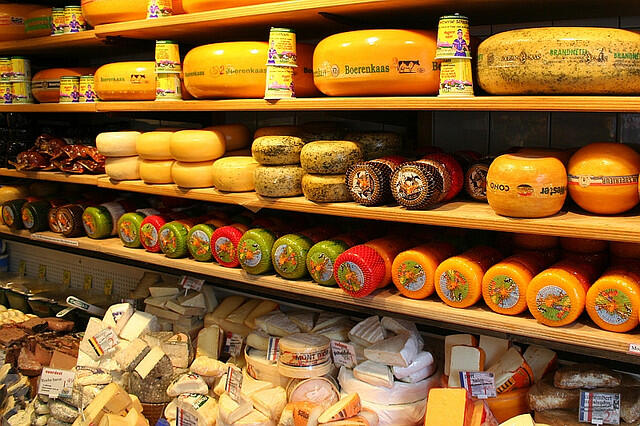 Ajax Attire
Even if you didn't come to Amsterdam for an Ajax Football Club game or aren't even a huge football fan, there is no denying that this team is woven into the fabric of the city, and an Ajax souvenir is perfect for the sports fan in your life. Many Amsterdammers live and die for Ajax, and a football shirt is a great way to get into the game yourself once back home. It doesn't hurt their cause that their jerseys are red and white, which also makes for pretty attractive sports attire, relatively speaking.
Anything with Those Cute Little Kissing Kids on It
While no one can agree on the exact origin of the image of an adorable young Dutch boy and girl sharing a kiss, they have become a heart-warming image of Holland the world over. Whether you bring an image of these youngsters having a smooch home on Delftware, magnets, or tiny figurines, be sure to scoop up a set as they are hands-down the most sentimental of souvenirs to bring home from Amsterdam.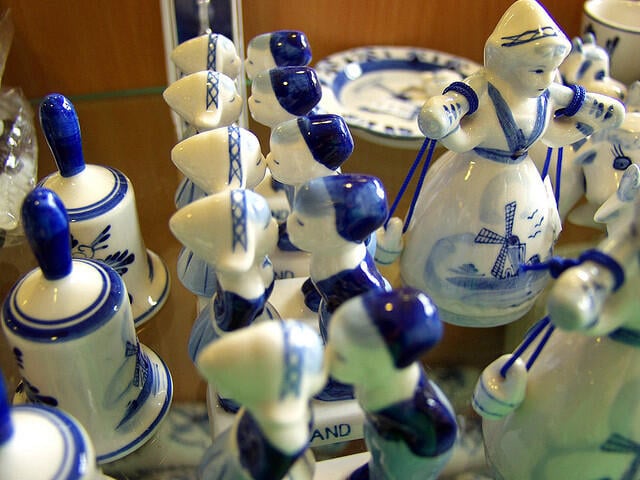 Birthday Calendar
We are so fond of making sure we remember our friends' birthdays here in Holland, we came up with a fun concept known as the "birthday calendar" specifically for this task. Full of pages listing each month with blank spaces to write friends' names and birthday dates on, birthday calendars are one of the most unique souvenirs to bring home from Amsterdam. I suggest putting the date of your trip to Holland somewhere on your birthday calendar so you can celebrate your Amster-versary and book another trip!
Clogs
Originally a shoe worn by farmers working in the field, this footwear can now be spotted working hard in every souvenir shop in Amsterdam. Whether you choose to go for the full size shoe or a tiny one for your key chain, clogs may seem a bit cheesy, but they honestly work as a great Amsterdam souvenir in that kitschy-ironic sort of way.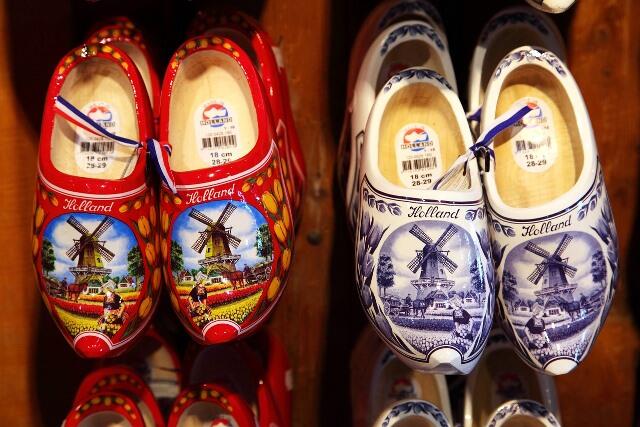 Photo credits:
Stroopwafels: https://www.flickr.com/photos/rexroof/3339237462
Cheese: https://www.flickr.com/photos/loop_oh/442224808
Porcelain children: https://www.flickr.com/photos/emmaline/19313959