8361 Views
Summer: that special time of year when warm temperatures envelope us, the sun shines long and strong and we shed our winter layers to reveal shorts, swimming trunks, bikinis, tank tops and flip flops. Summer is the time of year when working on our tan becomes our second job, and life seems full of endless possibilities for fun.
As far as Amsterdam summer weather goes, well, things are slightly different here. Don't let that scare you off, though, because in the end, you'll find only a slight variation on the general theme described above. Summer in Amsterdam is sensational; it just takes a bit of expectation adjustment to fully enjoy it.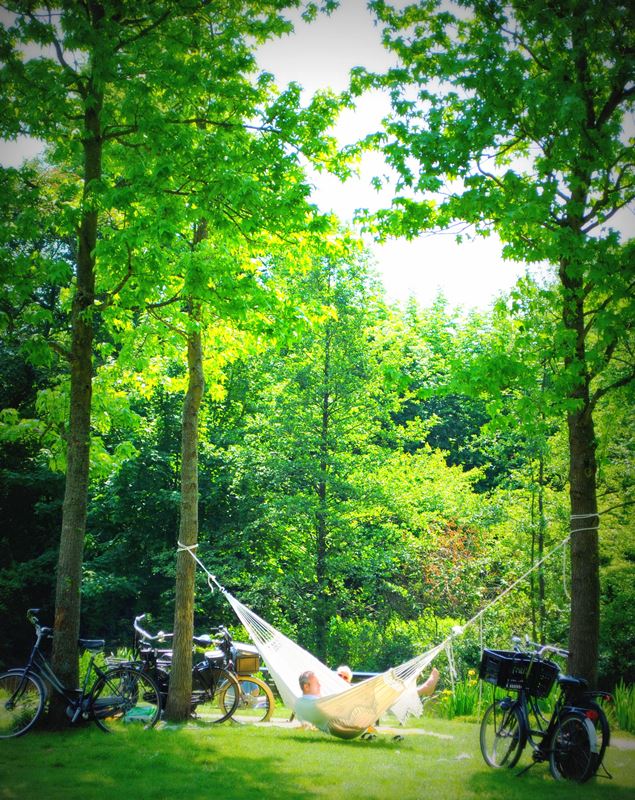 First and foremost, Amsterdam summer temperatures are warm but may be slightly cooler than you are used to at home. For example, the average high temperature for days in June and September is around 66°F (19°C), while the warmest months of the year are July and August, with an average high temperature of around 70°F (21°C) for both. The average low temperature for days in June and September is around 50°F (10°C) while in July and August it is a warmer 55°F (13°C). Make no mistake, though: Amsterdam can certainly experience heat waves, where the mercury has been known to shoot into the high 80°s (around 30°C) for weeks at a time. We experienced one of these stretches in July 2013 and it was glorious.
While the regular temperatures seem pleasant, an important thing to keep in mind about Amsterdam summer weather is that due to its location near the North Sea, rain and wind are always strong possibilities. This rain and wind can definitely skew how the temperatures feel. Rainy days in the summer can make things very muggy, and yet 70°F (21°C) can feel more like 50°F (10°C) when the wind is bearing down on you. As such, packing multiple layers is very important to make the most of the summer months here in Amsterdam. A light sweater, long sleeve t-shirt or cardigan will almost always come in handy here; just be ready to take it off when the sun comes out.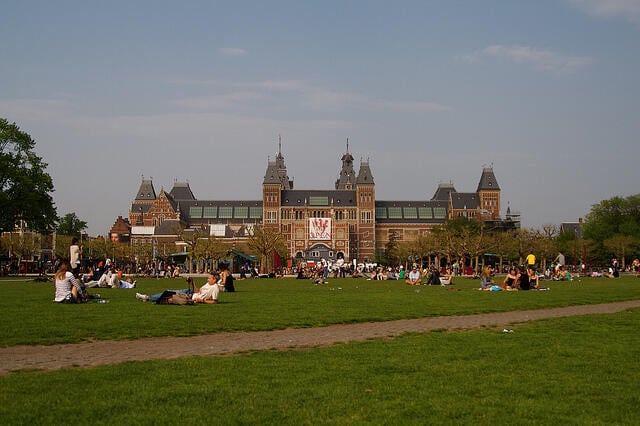 Speaking of the sun, it is probably the single most important factor that makes summer here so special. The summer months are the sunniest part of the year in Amsterdam and the suns stays out late. Really, really, late. Sunsets officially take place after 10 pm for much of June and July, but you will still see traces of light up to 11 pm or later almost the entire summer. No matter the time of day or if it has been raining for hours, as soon as the sun pops out you will see Amsterdammers flocking to their local parks and putting tables out in front of their homes to soak it all in. It is a fun phenomenon, and as a visitor you can really get in the spirit by heading to a park for a picnic when the sun comes out.
As a general rule, just remember to pack layers of clothes, sticks of sunscreen and an umbrella and you'll be covered for every eventuality during your summer stay in Amsterdam.